All We Love Fire Partner Stores are INDEPENDENTLY OWNED & OPERATED
Visit Our Website
Ashleigh's Hearth & Home is Hudson Valley's finest fireplace & stove store located between Hyde Park and Poughkeepsie. We offer a vast selection of fireplaces, stoves, inserts and accessories that will suit most tastes and styles. Whether you are looking for something functional & efficient, or something decorative that will add flare to your home décor, we have what you need.
Company History
Established in 2002, Ashleigh's Hearth & Home has become the favorite provider of hearth & home products for the entire Hudson Valley area with locals and visitors alike. Over the years we have built a tradition of providing top-notch customer service that is personalized to every person that enters our store. Let us help answer your questions and suggest the right solutions for your style, preferences, and home.
Facilities & Showroom
Stop by our state-of-the-art showroom to view our burning displays and get a feel for the flame and heat of each unit so you can find the perfect heating solution. In our expansive showroom, you will find fully built and functional gas fireplaces and gas stoves, which bring a feeling of warmth & coziness while you browse our product line. You can also find gas stoves, wood stoves, pellet stoves, electric stoves and tons of accessories, supplies and equipment for the fireside. Customers get the best experience and environment for buying hearth products since they can compare them side-by-side. We also offer wood burning, gas, coal, pellet, and electric products built by the industry's leading manufacturers.
Services We Provide
Along with delivery and installation for the products we sell, we are also a full chimney sweep service company that can inspect, clean, repair, and maintenance fireplaces, chimneys, and more. We are committed to providing top notch customer service and our trained technicians are here to help maintain and repair your fireplace, stove, or insert throughout the life of your product.
Some of our services include:

Fireplace Installation
Insert Installation
Stove Installation
Gas Log Installation
Gas Appliance Service
Pellet Stove Service
Wood Appliance Service
Chimney, Flue Cleaning
Chimney, Flue Installation
Chimney Liners
Chimney Caps
Chimney Crowns
Chimney Chase Tops
Chimney Rain Pans, Shrouds
Limited Chimney Masonry Work
Complete Chimney Masonry Work
Firebox Rebuilding
Custom Fireplace Installations
Fireplace Mantel, Surround, Wall Treatment Installation
Certifications / Affliliations
CSIA Certified - Chimney Safety Institute of America
NFI Certified - National Fireplace Institute
BBB - Better Business Bureau
HPBA - Hearth, Patio, & Barbecue Association
Product Summary
Wood Stoves, Gas Stoves, Coal Stoves, Electric, Pellet Stoves and all types of Fireplaces. Find Zero Clearance Fireplaces, Fireplace Inserts, Fireplace Doors, Vent Free Gas Logs, Vented Gas Log Sets, Bagged Pellets, Direct Vent Appliances, Accessories, Maintenance Supplies and Parts, plus a wide choice of Quality Grills, Barbecues and Smokers.
Brands We Carry (Partial List)
Fireplaces & Inserts
Lennox, Majestic, Bellfire, Valcourt, Enerzone, Medota, Valor, Kingsman, Marquis, FMI, Town & Country, Monessen, Ambiance
Stoves
Lennox, Vermont Castings, Morso, Enerzone, Dutchwest, Rais, Century, Valor, Breckwell, Ecoteck, Wittus, Thelin
Other
Pilgrim Hearth, Minuteman International, Dagan Industries, Woodhaven Fireplace RacksVisit Our Website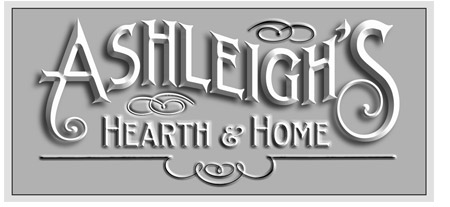 Our Address:
3647 Albany Post Road
Poughkeepsie, NY 12601
Contact: William Murphy
Office Phone: (845) 471-1071
Email: BMurphy@ashleighsonline.com
Website:
https://www.hudsonvalleychimney.com/
Contact Us Now!

(845) 471-1071
Send Us a Message
We Service the Following Areas
Hudson Valley's Favorite Hearth & Fireplaces store, serving New York, including:
Poughkeepsie NY - 12601 - 12602 - 12603 - 12604
Fishkill NY - 12524 - 12527
East Fishkill NY - 12533
Hopewell Junction - 12533
Hyde Park NY - 12538
Pleasant Valley NY - 12569
La Grange NY - 12540
Billings NY - 12510
Red Hook NY - 12504 - 12507 - 12571
Milan
Lafayetteville
Rhinebeck NY - 12572
Dover Plains NY - 12522
Arlington NY - 12603
Beacon NY - 12508
Beekman NY - 12570
Poughquag NY - 12570
Pawling NY - 12564
Wappinger Falls NY - 12590
Hillside Lake
Washington NY - 12545
Millbrook
Spackenkill NY - 12603
Red Oaks Mill
Union Vale NY - 12540
Verbank NY - 12585
Clinton Corners NY - 12514
Amenia NY - 12501
Wassaic NY - 12592
Haviland NY - 12538
Stanfordville NY - 12581
Pine Plains NY - 12567
Salt Point NY - 12578
Stanfordville NY - 12581
Tivoli NY - 12583
Millbrook NY - 12545
Staatsburg NY - 12580
Annandale-on-Hudson NY - 12504
Kingston NY - 12401
Saugerties NY - 12477
New Paltz NY - 12561
Ulster NY - 12428 - 12477 - 12487 - 12566
Wawarsing NY - 12489
Shawangunk NY - 12525
Plattekill NY - 12568
Modena NY - 12548
Marlboro NY - 12542
Hurley NY - 12443
West Shokan NY - 12498
Rosendale NY - 12472
Marbletown NY - 12401
Gardiner NY - 12525
Olivebridge NY - 12461
Ellenville NY - 12428
Port Ewen NY -12466
Tillson NY - 12486
Wallkill NY - 12589
Stone Ridge NY - 12484
Clintondale NY - 12515
Pine Bush NY - 12566
Kerhonkson NY 12446
Milton NY - 12547
Napanoch NY - 12458
Mt. Tremper NY - 12457
Bearsville NY - 12409
Bloomington NY - 12411
Accord NY - 12404
Cottekill NY - 12419
Cragsmoor NY - 12420
Boiceville NY - 12412
High Falls NY - 12440
Krumville NY - 12461
Lake Hill NY - 12448
Walker Valley NY - 12588
Willow NY - 12495
Carmel NY - 10512
Kent NY - 10512
Southeast NY - 10509
Brewster Hill NY - 12563
Putnam Valley NY - 10579
Philipstown NY - 10516
Mahopac NY - 10541
Mahopac Falls NY - 10542
Putnam Lake NY - 10509
Garrison NY - 10524
Cold Spring NY - 10516