All We Love Fire Partner Stores are INDEPENDENTLY OWNED & OPERATED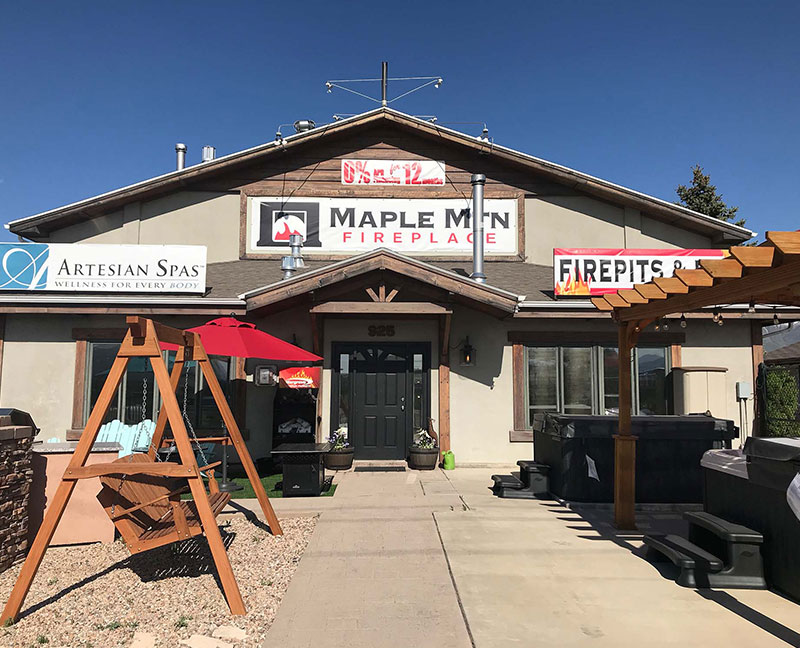 Visit Our Website
Maple Mtn Fireplace is a family owned business in Springville, UT. Located right off the I15 we are convenient and easy to find. We have a retail store with Patio, BBQ and Hearth items on Display. The owners personally run the store and pride themselves on great customer service.
We specialize in working with homeowners providing them with education and choices to fit their needs. We our a full service fireplace store meaning not only do we provide quality product but we also offer installation and service.
Company History
The company is Owned by Matthew and Tracee Malachowski. Matthew started working in the fireplace business in California when he was only 15 yrs old. His father owned a fireplace store and Matt was on the installation crew. As an adult he branched out into General Contracting so his knowledge in construction is extensive. He has over 25 years of experience.
We currently have two expert head installers. Between the owner and the top installers our installation crew has combined experience of over 60 years experience.
Dan has been in the construction business for over 25 years with the last 20 focused on fireplace and stove installation and service.
We were fortunate when Daniel joined us in 2015 with over 15 years experience in the fireplace industry. He came to us when he moved to Utah from Arizona were he managed the installation crew at a local Fireplace Store.
Facilities & Showroom
Our outdoor patio area includes Barbecues, Smokers, Hot Tubs, Fire Pits, Pergolas, Gazebos, Outdoor Fireplaces and Patio Furniture. Our indoor display area includes Wood, Gas, Electric and Pellet Stoves, Fireplaces, and Inserts. We have everything from a simple builder box to a custom linear to meet every budget and design style.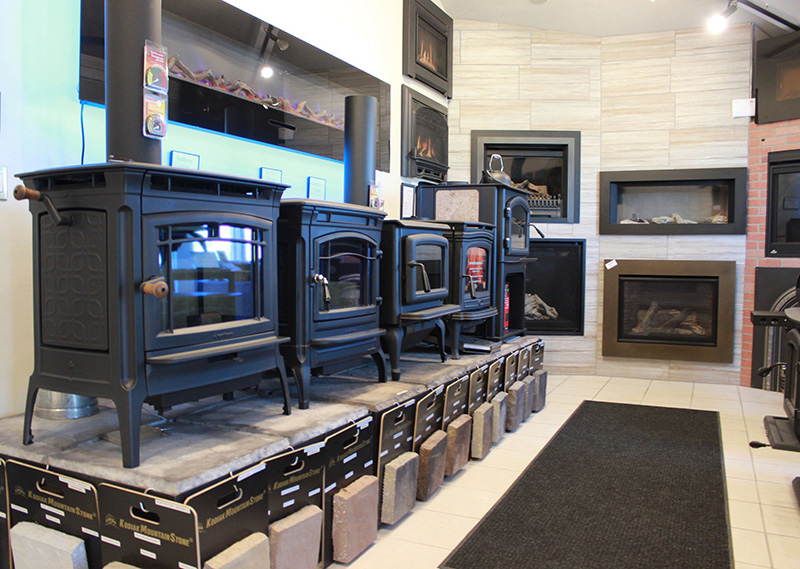 Services We Provide
Our service technicians are very meticulous and thorough. Our services include an inspection, service, and cleaning of the Hearth Appliances. Our prices our very competitive and we guarantee the service for one year. Our current customers are always commenting and reviewing our amazing service techs.
Our installation crew has strict guidelines to follow to make sure every fireplace is safe, meets local laws and building codes. We guarantee you will pass your inspection! We also offer a one year parts and labor warranty.
Some of our services include:

Fireplace Installation
Insert Installation
Stove Installation
Gas Log Installation
Gas Appliance Service
Pellet Stove Service
Wood Appliance Service
Chimney / Flue Cleaning
Chimney / Flue Installation
Chimney Liners
Chimney Crowns
Chimney Caps
Chimney Chase Tops
Chimney Rain Pans / Shrouds
Limited Chimney Masonry Work
Firebox Rebuilding
Custom Fireplace Installation
Fireplace Mantel, Surround, Wall Treatment Installation
Certifications / Affliliations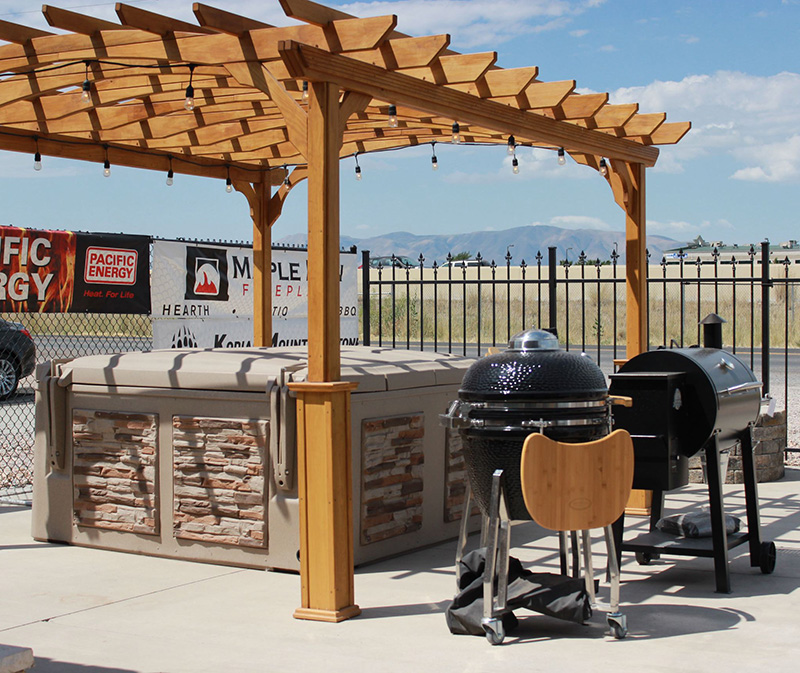 Product Summary
Some of the other products we sell our fireplace accessories such as but not limited to cleaners, high temp paint, tools, gasket, screens, doors, chimney brushes, kettles, grates, buckets and more. We also carry bbq accessories and spa chemicals.
Brands We Carry (Partial List)
Fireplaces & Inserts
Heatnglo, Valor, Ambiance, Pacific Energy, Town and Country, European Home
Stoves
HearthStone, Enerzone, Pacific Energy, Quadrafire, Supreme
Other
Stoll Doors and Accessories, Amantii and Dimplex Electric Fireplaces, Gas Logs, Tuff Spa, Louisiana, Pitt Boss and Tec Grill and Smokers, Blue Rhino Fireplaces.Visit Our Website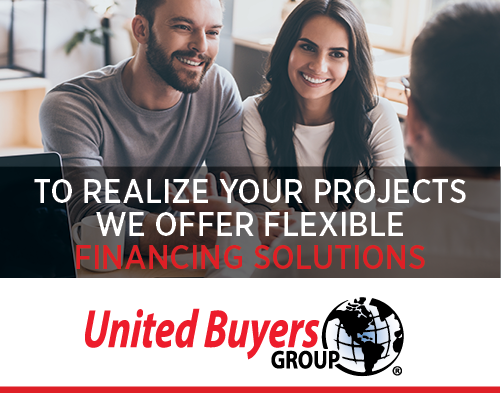 Our Address:
925 South 1950th West
Springville, UT 84663
Contact: Matthew Malachowski
Office Phone: (801) 489-5052
Email: sales@maplemtnfireplace.com
Website:
https://www.maplemountainfireplaces.com/
Contact Us Now!

(801) 489-5052
Send Us a Message
We Service the Following Areas
Fireplace, Stove, & Insert Store serving:
Springville UT 84663 / Spanish Fork UT 84660 / Provo UT 84601 - 84602 - 84603 - 84605 - 84606 / Orem UT 84057 - 94058 - 84059 - 84097 / Lehi UT 84043 / Payson UT 84651 / Santaquin UT 84655 / Woodland Hills UT 84653 / Vineyard UT 84058 / Lindon UT 84042 / Pleasant Grove UT 84062 / American Fork UT 84003 / Alpine UT 84004 / Highland UT 84003 / Cedar Hills UT 84062 / Filmore UT 84631 / Delta UT 84624 / Gunnison UT 84634 / Manti UT 84642 / Richfield UT 84701 / Salina UT 84654 / Annabella UT 84711 / Monroe UT 84754 / Hinckley UT 84635 / Beaver UT 84713 / Circleville UT 84723 / Juab, Sanpete, Millard, Sevier, and Emery Counties