All We Love Fire Partner Stores are INDEPENDENTLY OWNED & OPERATED

Visit Our Website
Our motivation is just as our name suggests, we want to conserve energy dollars so our company only offers customers the very best products at the very best prices. From fireplaces to stoves, to saunas and hearth & home accessories, you're sure to find exactly what you need to create a luxurious ambiance in your living space.
Company History
Andre Rochon, the owner has been in the hearth business since 1976. Energy Mizers started out selling wood stove and chimney systems. We have now grown to sell a number of hearth and home products. In 2011, we began important high-quality Sauna equipment directly from Finland so customers can expect great performance from top-of-the-line products. We now sell and install gas furnaces, wood furnaces as well as all types of pellet stoves, chimney, etc.
Facilities & Showroom
Stop by the largest fireplace showroom in Northeastern Ontario.
Services We Provide
We install and service many of the products we sell. Occasionally, some work will be contracted out to ensure the homeowners dreams are turned into reality. We have been WETT certified since 1989 and have a Licensed Master Electrician on hand at all times. We have also had our Gas Fitter 2 training since 1991. Our competent and dependable service technicians are here to keep your appliances working at their very best.
Specialties
We offer high quality Sauna equipment, for both residential and commercial purposes. Energy Mizers has a great selection of indoors sauna rooms as well as outdoor sauna rooms. We also sell a full range of accessories including soap, shampoos, buckets and ladles.
Some of our services include:

Fireplace Installation
Insert Installation
Stove Installation
Gas Log Installation
Pellet Stove Service
Wood Appliance Service
Chimney, Flue Installation
Chimney Liners
Chimney Caps
Brands We Carry (Partial List)
Fireplaces & Inserts
Regency, Hampton, Napoleon, Hearthstone, Kozy Intrigue, RSF
Stoves
Enerzone, Regency, Hearthstone, Napoleon, Paromax, Enviro
Other
Selkirk Ultimate One, Excell Chimney, TRANEVisit Our Website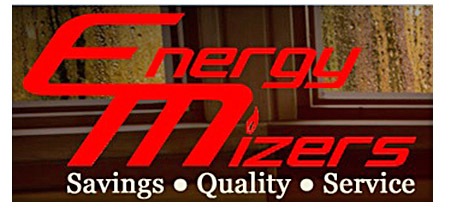 Our Address:
3 Birch Street North
Timmins, ON P4N 6C9
Contact: William William Matthewson
Office Phone: (802) 295-8778
Email: billm@homecomfortwarehouse.com
Website:
https://energymizers.com/
Contact Us Now!

(802) 295-8778
Send Us a Message
We Service the Following Areas
Hearth & Fireplace Store serving Ontario, Canada and towns including:
Timmins ON
Cochrane ON
Kirkland Lake ON
Temiskaming Shores ON
Haileybury ON
Kapuskasing ON
Hearst ON
Val Caron ON
Sudbury ON
Lively ON
West Nipping ON
North Bay ON
Iroquois Falls
Englehart ON
Dymond ON
Temagami ON