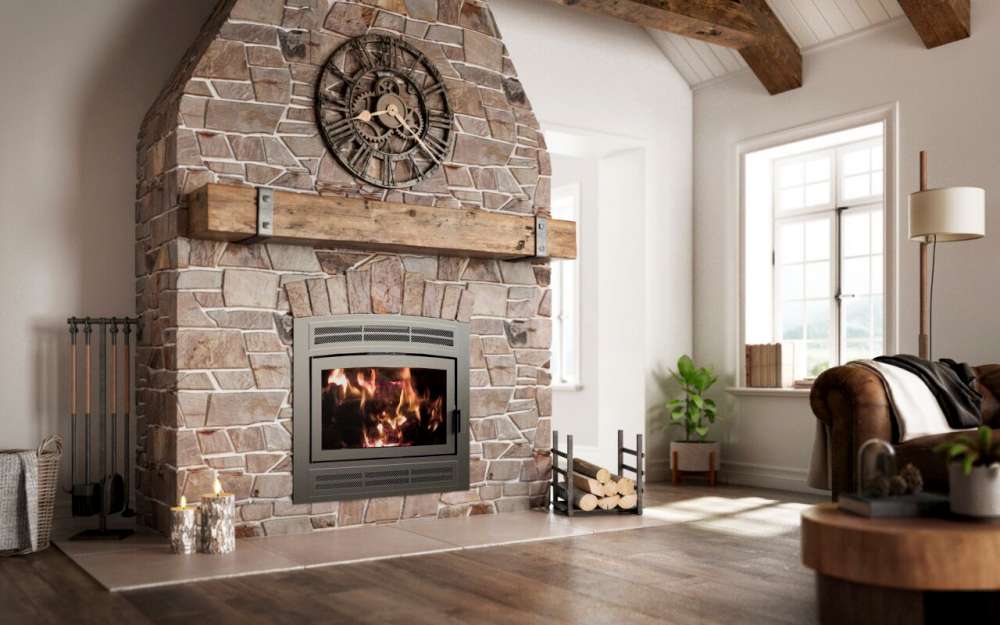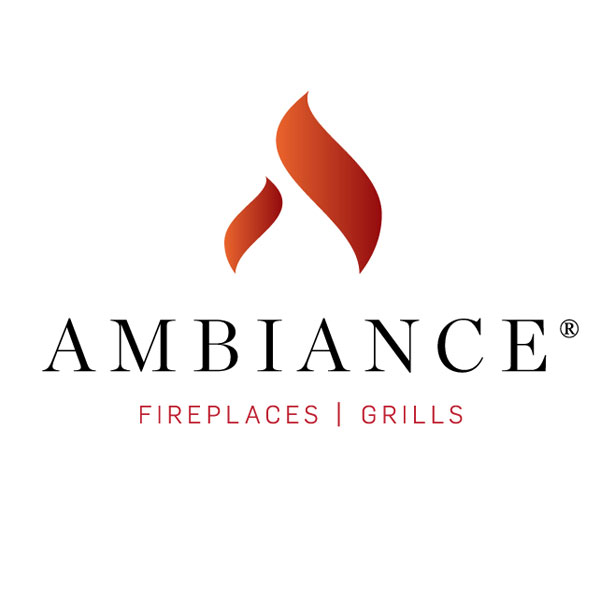 There are many reasons to choose Ambiance. Ambiance offers Grills, Fireplaces and Gas Log Sets.
This affordable luxury brand will look so chic on your deck or in your home!
On the fireplace side, you can choose from traditional to contemporary designs to fit in with your décor.
Furthermore, when you're buying an Ambiance® Fireplace, you're investing in a money-saving and energy-efficient product. These fireplaces use the latest technological innovation to provide the best heating solution for your every room. Custom designs ensure you get a beautiful and original fireplace that will be a real focal point in your home. Also, you have the ultimate in comfort control with Ambiance® Fireplace technology.
Developed end designed from the advice of more than 250 fireplaces experts
As a brand, Ambiance has poured much research and development into their designs. Before starting a fireplace project, over 250 fireplace experts and retailers all over the United States and Canada are being asked to contribute with their ideas. The goal is to answer two questions and incorporate these answers into their designs.
The first question asked concerns the features and refinements that should be incorporated into each design. On a more personal level, the second question asks what changes each expert or retailer would make if a fireplace were to be installed in their own home.
Find a Local Store
Exclusives design features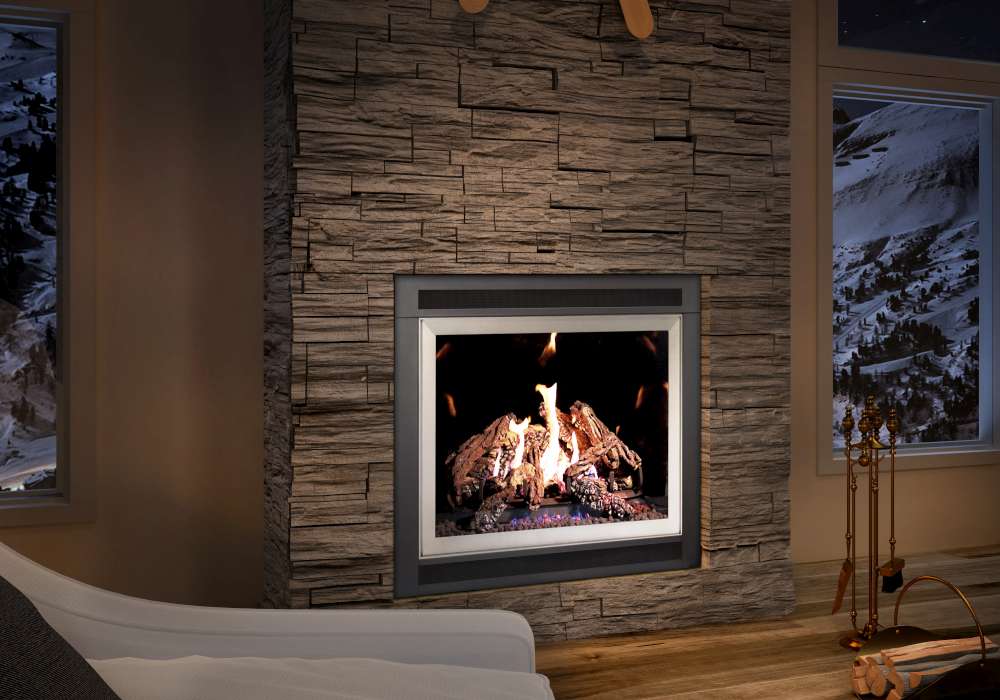 The fireplace industry's experts and retailers are keen to voice their thoughts and ideas. The reason for this is that they simply couldn't find the design features they want in other fireplace brands. So, innovative Ambiance has successfully incorporated their answers into all their designs. When you buy an Ambiance Fireplace, you'll benefit from the following:
Pioneering burner technology gives a life-like bed of embers and realistic flames.
Logs are carved and painted by hand and look entirely natural and well-balanced within the fire compartment.
Innovative fire management technology means you can choose an "intermittent pilot" or "standing pilot" on your fire.
A clever remote gives you complete control of your fire at your fingertips. This includes the on/off function, fan speed and heat output. Also, you can adjust the lighting effect and room temperature via the thermostat.
Accent lighting adds a warm and original glow to your fireplace.
Finally, Ambiance® fires are tested and certified to comply with all North American safety standards such as ANSI and CSA.
The Ultimate in Grills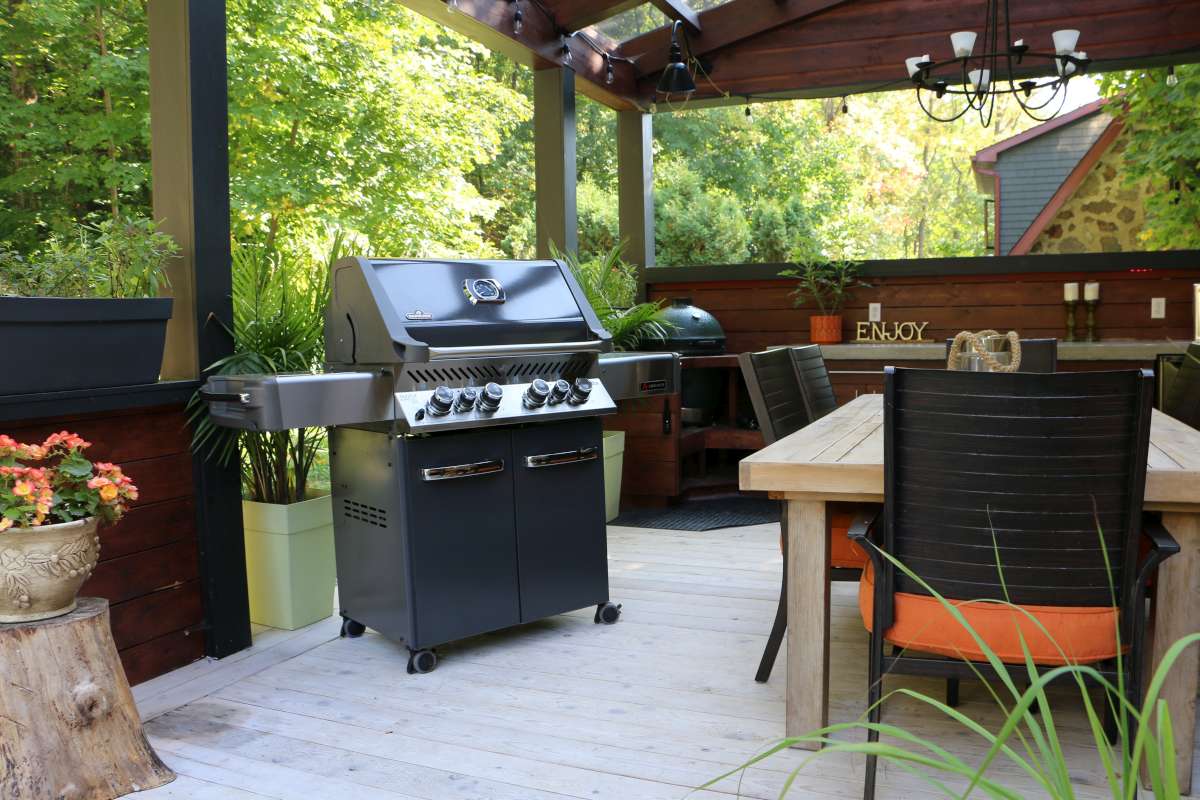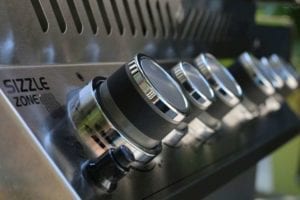 When it comes to Grills, the same principles apply. BBQ experts contribute their best ideas and Ambiance uses it to create the ultimate Grills that will provide satisfaction to Backyard Chefs!
Ambiance Fireplaces and Grills is proud to partner up with great companies like Archgard Fireplaces for their gas fireplaces, Napoleon Grills and Supreme Fireplace for their wood fireplaces as well as Hargrove Gas Logs in order to offer enhanced products for homeowners throughout the United States and Canada.
For more information, please contact a WE LOVE FIRE retailer partner near you.
Find a Local Store
Ambiance Gallery of Ideas
See more of the WE LOVE FIRE Gallery of Ideas