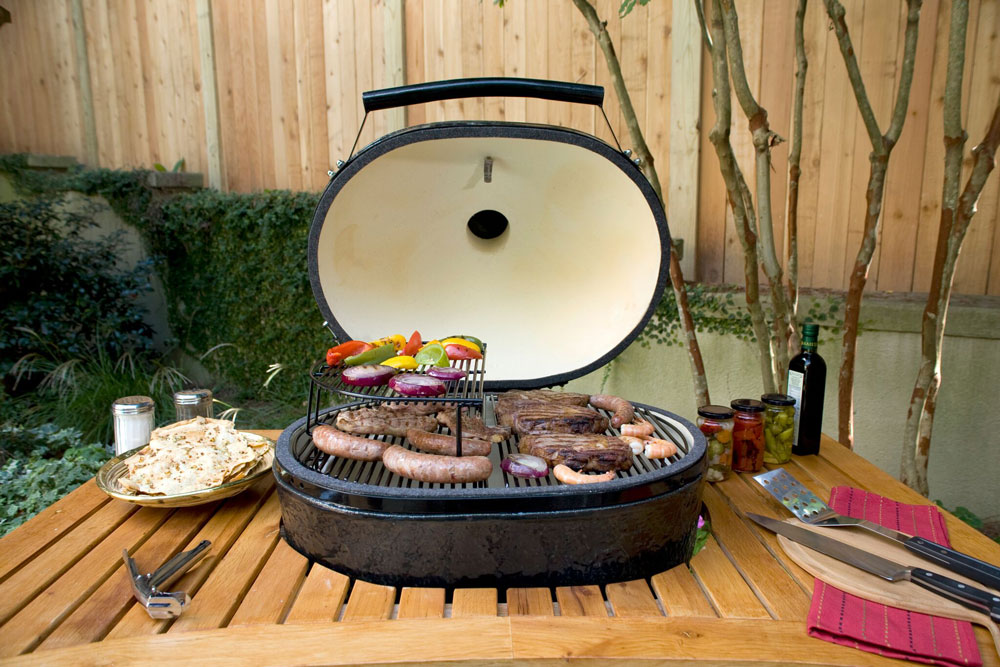 The heat, the sun, eating out on the grill and sitting around the fire with friends, all are opportunities to spend more great time in your backyard.
With outdooring, you get comfort, blended with the ease of indoor living, in an arrangement that is appealing and fun.
Anything is possible.
Let your imagination run wild. Nowadays the outdoor room can integrate many elements as long as they are adapted to outside conditions. For example, you can create a space with:
Cooking appliances such as barbecues and smokers.
Wine cellars and bars for refreshments.
Outdoor fireplaces and patio heaters to keep warm during cooler evenings.
Decoration, such as furniture and cushions, potted aromatic herbs as well as candles and lanterns, will enhance the beauty of your outdoor space as well as provide comfort.
Among other options, prefabricated kitchens can easily be moved around to fit your needs.
VERSATILE PERGOLA
If you fear that bad weather will ruin your party, add a pergola to your outside accommodation. This structure, while closed, offers many advantages such as protecting you from rain and sun.
IT COOKS MORE THAN JUST PIZZA !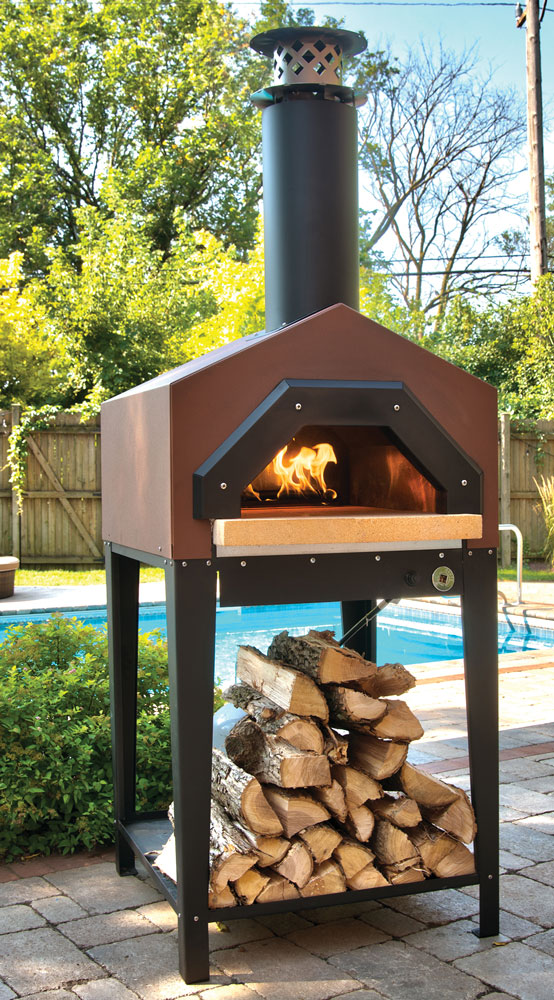 Even though a barbecue is sure to add panache to any grill, a pizza oven is also a nice addition to any outdoor kitchen.
You might not realize this, but a pizza oven isn't just for pizza. You can also cook many of your favorite dishes, including hamburgers, chicken kebabs and sausages.  A pizza oven can even handle vegetables without a problem! Not only does it have an oven, but you also get a smart grill, which is so handy  for cooking many different foods. Furthermore, just like in barbecues, certain models include infrared.
Beyond cooking, you can separate the grill from the oven itself. So, if you're going off camping, you can easily pack up your pizza oven and take it with you. It's easy to fit into a car or other modes of transport and you can enjoy delightful food no matter where you go !
You can use a pizza oven inside too. Simply separate the grill from the oven and pop it on a table inside your house or your cottage.
But its versatility does not end there. Certain types of oven perfectly integrate the design of outdoor kitchens, while others are built on an independent structure, allowing them to be moved around in the yard.
For those  who love pizza, a pizza oven will cook your pizza in less than 2 minutes and your friends will be amazed at how good your pizza is compared to restaurants !
USING A GAS OR A WOOD FIRED PIZZA OVEN
A gas fired oven will get going faster and will provide constant heat. A wood fired oven will take longer to be ready, but there is no match to the flavor it will add to your food. Chicago Brick Ovens can be used  with both the Gas Burner or with firewood. Having both options on the same oven cannot get any better than this!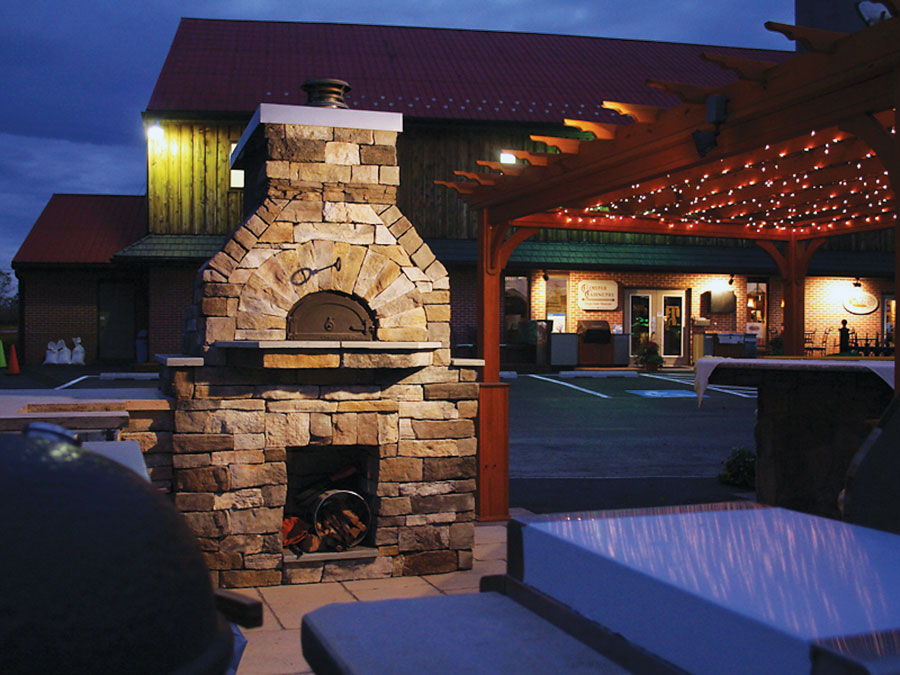 SOME OTHER FEATURE
Some pizza ovens are made for safe use both outdoors and indoors.
You think their maintenance will be too time consuming? No problem as some models have been created in order to limit cleaning time.
For more information, please contact a WE LOVE FIRE retailer partner near you.
Find a Local Expert