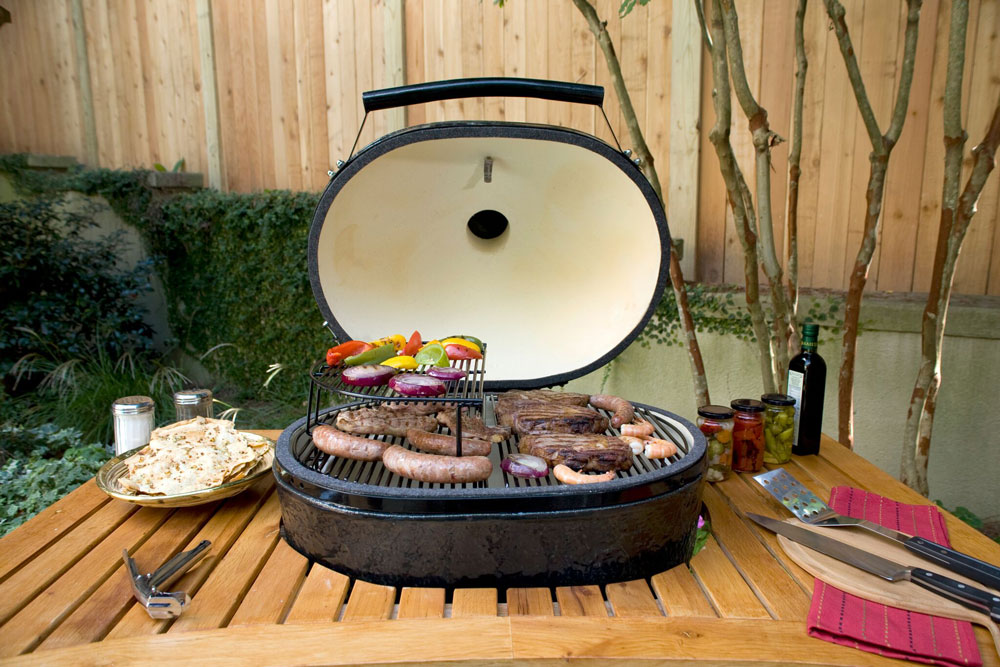 The summer heat, fresh air, grilling your food outdoors and ending the evening around the fire surrounded by family and friends, all are opportunities to spend more great time in your backyard.
An outdoor living room and kitchen give you an outdoor experience with the ease and comfort of indoor living. It's like having your private oasis just outside your house.
THE SKY IS THE LIMIT
With an outdoor living space, the sky is the limit. You can add as many features as you want, as long as they're adapted for the outdoors. There are so many ways you can customize your outdoor space, from landscaping to architecture. It all depends on your style and budget. Here are some features you might consider adding.
Cooking appliances such as a barbecue, a smoker or a pizza oven.
A refreshment centre with a wine cellar and a bar.
An outdoor fireplace and patio heater to stay warm on cooler evenings.
Some outdoor furniture, like tables, chairs, outside wicker seating, a daybed with pillows, anything to make you and your guests comfortable.
Decorations, such as potted plants and aromatic herbs, candles and lanterns, enhance the beauty of your decor and make for a relaxing ambiance.
COOKING APPLIANCE
An outdoor kitchen wouldn't be complete without an appliance to cook on. With all the options out there, how to make the right choice?
Grills are the most common outside appliances. Mostly every home has one. They go from the simple charcoal models to the high-tech gas and pellet models, complete with a smoker and rotisserie. Your choice in this matter depends on personal taste and budget.
A smoker brings a unique taste to any food. Using a smoker requires time and a lot of patience. Before acquiring one, test the technique on your grill. Any grill can be used as a smoker; it just takes a little more work. But if you're a fan of smoked meat, a smoker is more suited to your needs.
A pizza oven is very versatile. You can cook many dishes in it, like hamburgers, kebabs and vegetables, among others. Some models include infrared, and all have a smart grill that you can detach from the oven and take with you when you're off camping. Furthermore, depending on your preference, your pizza oven can either be a built-in addition to your outdoor kitchen or be a stand-alone structure that can be moved around. Some are fueled with wood while others use gas, and some models even use both. It's a great addition to any outdoor kitchen.
REFRESHMENT CENTRE
What better way to finish a warm day than with a cool glass of wine. Install a small wine cellar in your outdoor kitchen, complete with a minibar. Many models are made specifically for the outdoors, able to withstand the elements. You can even build your bar area yourself, creating a perfect custom space for your family.
STAYING WARM
On cooler nights, having some patio heaters or an outdoor fireplace makes your outdoor living area warm and cozy. Outdoor fireplaces can be fueled by gas, wood or electricity. Some models are small and portable, while others are built-in structures. Whichever model you choose depends on the space available and the style you're looking for.
OUTDOOR FURNITURE
Your outdoor space wouldn't be complete without furniture to cozy up and get comfortable. Set up a dining table with chairs or a bench. Add a modular outdoor living room set, complete with a daybed. Throw in some water-resistant pillows, and you have the perfect garden lounge.
DECORATION
Add a little green to your outdoor decor. Potted aromatic herbs can come in handy in your kitchen area or on the table. Candles and lanterns come in many beautiful styles and models, and add ambiance light to the living room and dining area. Need inspiration? Follow the trends on Pinterest for ideas. It doesn't take much to make your space magazine-worthy.
PRACTICAL PERGOLA
Adding a pergola to your outdoor living area can come in handy when the elements aren't in your favor, plus it's an ideal complement to any house. Having a roof over your head means that rain or shine, you can take advantage of your outdoor dining space.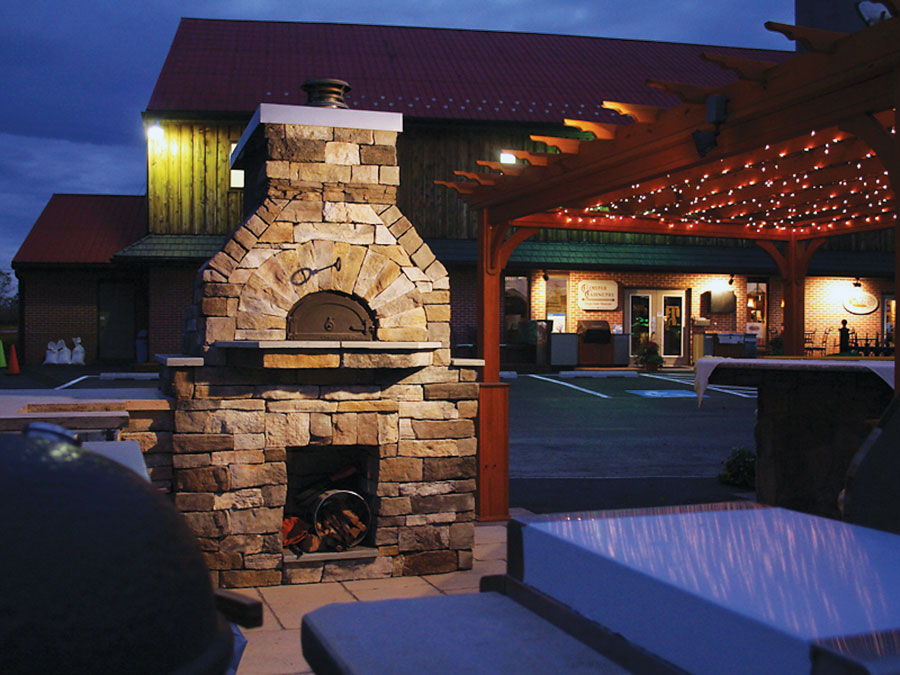 PUT IT ALL TOGETHER
There are a lot of things to consider and put together to create the perfect outdoor living space. Look for inspiration and design ideas and talk to professionals. Find what works best for you and your family. Before you know it, you won't need to travel or leave your home; you'll have a gorgeous getaway right in your backyard.
For more information, please contact a WE LOVE FIRE retailer partner near you.
Find a Local Store