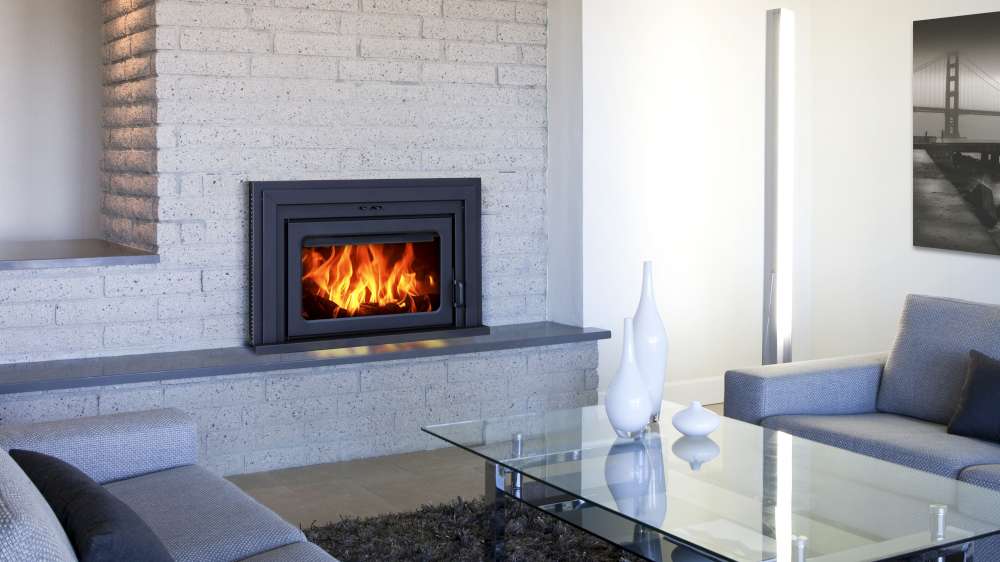 Wood inserts are the ideal solution for budget-sensitive home owners who wish to replace their existing open hearth, while continuing to appreciate the charms of an older fireplace.
Why choose a wood insert?
Because it offers a perfect balance between the efficiency of wood stoves, and the beauty of stone or brick facades that are so typical of older fireplaces. Your home will be more energy efficient and pollute less.
Regarding installation
The insert is installed in the combustion chamber of the masonry fireplace. A stainless-steel liner must be added in order to avoid smoke problems and insure optimal draft.
What are the disadvantages?
Certain drawbacks are common to wood, regardless of the appliance. Firewood requires good storage and dryness. There is also more cleaning involved with this type of insert, as well as a required annual inspection and sweep.
What type of wood provides better results?
As with most appliances, hardwood is preferable. Beech, oak, cherry-wood, birch and maple trees are good examples.  For best results, other practical guidance applies when lighting your first fire of the season.
What to expect regarding purchase and use?
Combustion time varies from 6 to 10 hours with a single load of wood.
Prices range between $2,000 and $4,000
Installation fees start around $750 and can cost as much as $1,500
An annual inspection is essential for security and optimal use.
What brands offer wood inserts?
Enerzone, Supreme, Hearthstone and Napoleon each offer wood inserts.
For more information, please contact a We Love Fire dealer near you.
Find a Local Store