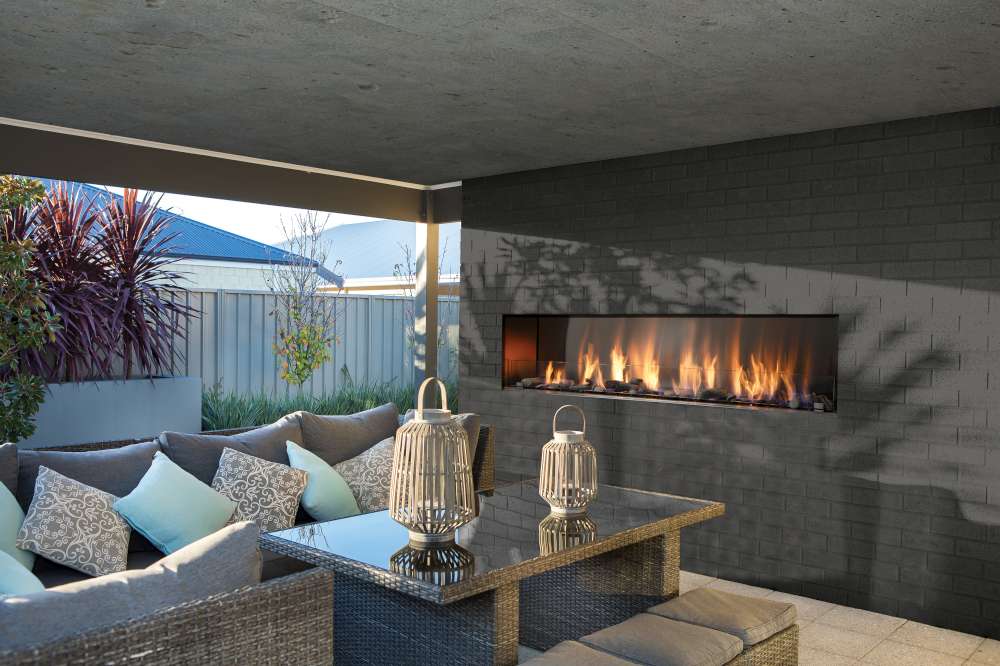 Transform Your Outdoor Space Into an Oasis
Now more than ever, your home is your refuge. Transform your outdoor space and make it a stay-cation retreat with a fire feature from the new Barbara Jean outdoor fire collection.
Featuring an array of customizable outdoor fire stands, burners, tables and linear fireplaces, it's easy to create an enticing ambiance for cocktail hour, family s'mores and al fresco dining on your patio or deck.
Crafted entirely in Canada, each Barbara Jean unit is built to the highest standards and will leave you wishing that summer lasted forever.
Find a Local Store

Fireplaces
Designed for your outdoor oasis, this fireplace captures attention with its Satin Coat Black or Stainless Steel Finish and your choice of brick liner, glass media and log set.
Fire Stands
Completely portable and stand-alone, the Barbara Jean Fire Stand is perfect for any outdoor space, season or occasion. Choose from three sizes of linear burner – 24", 36" or 48" and a variety of ember glass, driftwood logs, decorative stones and rock options to create the look you want.
Burners
Completely flexible, the Barbara Jean Burner is the perfect project for do-it-yourselfers. There are five sizes available (24, 36, 48, 72, 96") and for longer lengths, simply link them together to create your own custom size!
Style your burner from a selection of beautiful log, decorative stone and rock options and all you'll have to do is gather around and enjoy.
Fire Tables
The Barbara Jean Fire Table is a designer look that features a mesmerizing ribbon of flame, two colour options and a choice of ember glass, driftwood logs, decorative stones and rocks. The Fire Table is also available in three sizes.
Fire Pits
Ideally suited for use on a wood deck or patio, the Outdoor Fire Pit comes complete with lava rock and is fueled by either natural gas or propane. Decorate your Fire Pit with a log set, Stones or ember glass media.
Linear Fireplaces
Dramatically change the look and feel of your patio with the sleek, clean-view style of the Barbara Jean Collection Outdoor Linear Fireplace. Choose from a single sided or see-through option and three sizes to suit your outdoor space. Bringing your vision to life is simple with accents of ember glass, driftwood logs, and decorative stones and rocks.
To see this beautiful collection, visit barbarajeancollection.com or contact a WE LOVE FIRE retailer partner near you.
Find a Local Store
Barbara Jean Collection Gallery of Ideas
See more of the WE LOVE FIRE Gallery of Ideas