Dwell: an inspiration to discover!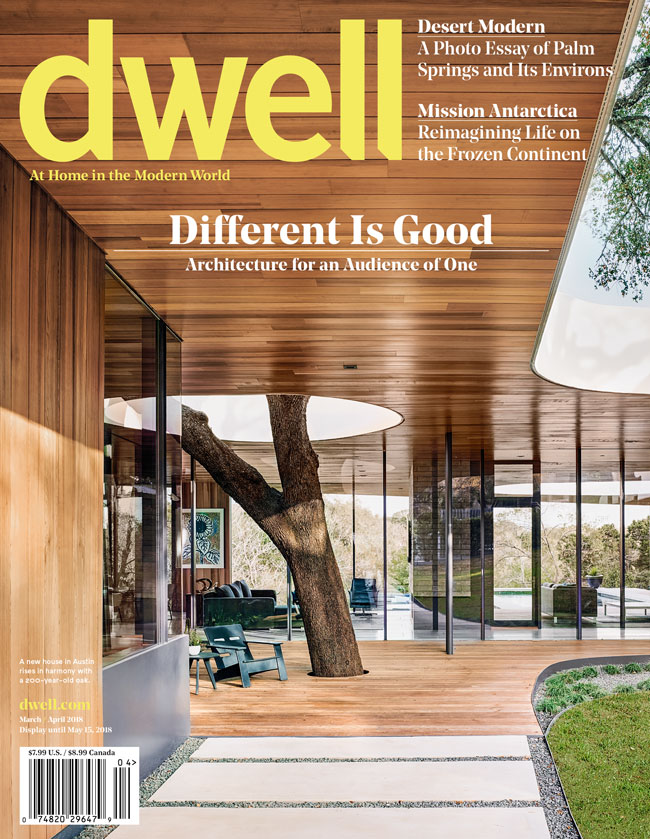 Do you know Dwell? This magazine and us have a great deal in common. Dwell inspires, makes you dream, and informs. It opens readers to new ideas. These are many reasons why we want to make you discover this great source of inspirations.
What is Dwell?
Dwell is a magazine covering architecture and design topics, all in beautiful paper editions or through its website which shares lots of contents, videos, and photos. Online, the magazine provides ideas, tips, a section for shopping, and another where it describes the processes behind several makeovers. The paper version is published six times a year and contains recurring sections dealing with, among other things, small spaces and renovation.
Why do we like this magazine?
Beyond our common goals, Dwell opens its readers to the world. From Chicago, through Barcelona and Tokyo, it takes them everywhere. Dwell features a substantial diversity of interior, outdoor spaces, and architectural designs through gorgeous pictures.
We have also fallen in love with:
The importance given to its community of readers–Members of this community can express themselves in suggested topics as well as in a forum where they can discuss their passion, ask questions, and answer others' questions.
The story behind each design - A building or space becomes even more beautiful when we understand the why and how behind its design. This way of writing can also inspire readers to go off the beaten track to create a space base on their image because they recognize themselves in the stories.
In line with the "Do It Yourself"trend, Dwell explains very well with the help of great visual show to create some furniture and accessories.
Dwell, in numbers
Online, Dwell reaches 5 million people, including 1 million unique visitors each month.
The total reach of the paper magazine is 855,000 readers with a rate base of 255,000 copies.
On social media, Dwell has 891,000 followers on Facebook, 1.1 million on Instagram, and 1.39 million on Twitter. They also have a highly useful YouTube channel.
Almost as many men as women are interested in Dwell, both for its online and paper versions. About 72% of them own a house.
Vist DWELL.com