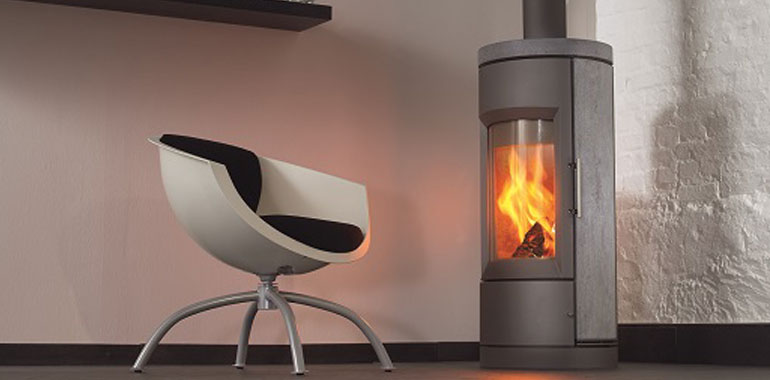 Have you had a wood stove for a long time, but would like to get the same heat without the work related to wood? A gas stove might be the appliance for you. It produces heat, it looks great, it works without electricity and saves you the work that comes with the use of a wood stove. What more could you want?
No chimney needed
Direct vent systems expel fumes straight out through an external wall, ceiling or roof. If you already have a wood burning stove and want to replace it with a gas stove, you can use your existing chimney to vent it.
Some stoves are vent-free, which means they do not use any chimney. These do work well as long as you use them properly. Due to regulations in northern climates, you might not, however, be able to use these in some areas.
Customization
Gas stoves come in different sizes and have different features. Thanks to the flexibility of designs and finishes available, you can choose from various styles including rustic, retro and contemporary. The manufacturers also offer a popular multi-function remote control among other additional extras. This allows you to put the fire on and control the fan speed and the heat output. Also, if you wish, you can use the automatic mode where the remote control acts as a thermostat.
Installation according to your preferences
Your family room might be the ideal place for a gas stove. You can also install a gas stove in a bedroom, a bathroom, the dining room, living room, etc. However, It's worth taking the time to check that the regulations in your area allow you to do so, especially when it comes to a vent-free gas stove.  Furthermore, it's definitely better to opt for professional installation to avoid any problems.
A real look from different perspectives
Technology is evolving and some models allow you to admire the flames from different angles thanks to glass windows at the front and on both sides. Mock gas logs are designed according to the shape of real logs and are then hand painted so they look like real wood.
Autonomous operation
When you have a gas stove, you can forget about candles, blankets and coats during a power outage. Your natural gas or propane appliance gives you heat even when there's no electricity. You only need electricity for the convection fan to run.
Savings
Gas stoves are a significant asset and help you save money when you choose "zone heating". This means you can heat an area or room that you use the most. It's a great way of ensuring comfort without wasting energy.
For more information, contact a WE LOVE FIRE retailer partner near you.
Find a Local Store