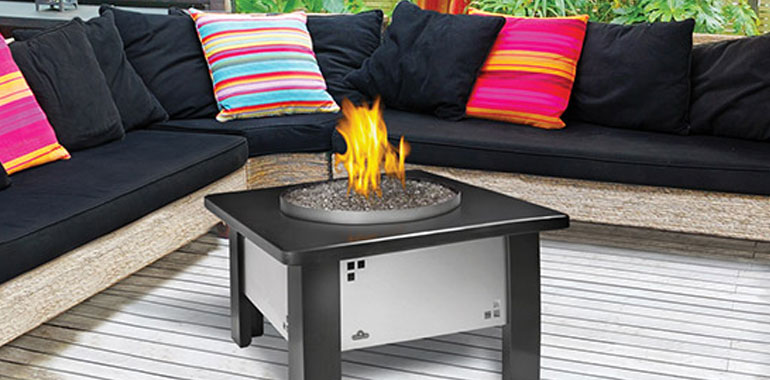 A fireplace will always be the focal point of any living space, indoors or out.  An outdoor gas fireplace adds a special touch of class to your living and dining area.   Whether it's open-air, a three or four seasons room, pool-side or maybe a covered and screened deck, an outdoor gas fireplace will be a great solution to providing that special atmosphere and extra heat to enjoy your time outdoors.
Designed to handle whatever Mother Nature dishes out, outdoor gas fireplaces are perfectly suited for a traditional or contemporary look.  Installation options are endless, limited only by your imagination.  Zero clearance outdoor units are easily framed into a wall and finished with stone, brick, tile, slate, etc.  Linear models or time-tested conventional models will transform your outdoor living space to a comfortable and cozy place.  Just relax and enjoy your surroundings.  An outdoor gas fireplace can be turned on and off by a conveniently located wall switch or an easy to use remote.
Think of the three "C's" when it comes to your new outdoor gas fireplace:  CONVENIENT, COMFORT & CHARMING!
Contact your WE LOVE FIRE dealer for design ideas and more information.
Find a Local Store