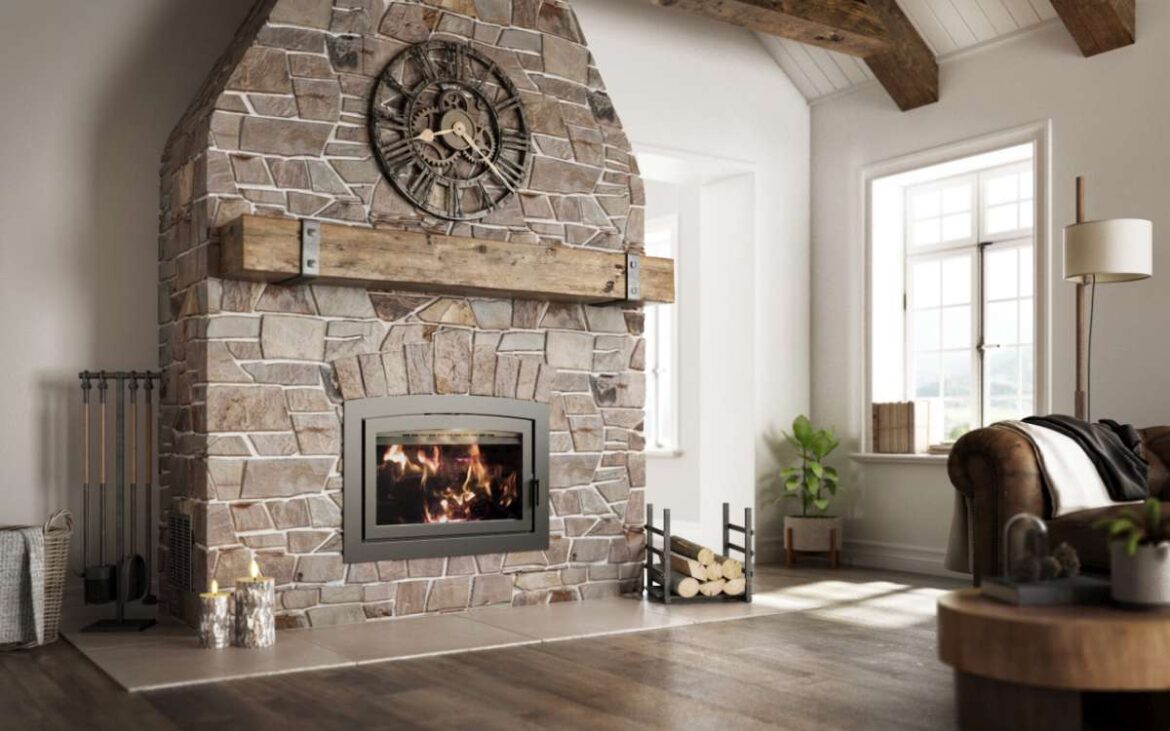 What is it about a wood burning fireplace? The atmosphere and feeling it creates in the room, the way it can bring family and friends together, the security and comfort in knowing that you and your loved ones are comfortable and safe. If responsible wood-burning is important to you, it's time to see your nearby WE LOVE FIRE expert. There's fireplace equipment you have got to check out!
MASONRY FIREPLACES VS. FACTORY-BUILT FIREPLACES
The difference is just what the name implies. Masonry fireplaces are built block by block and brick by brick, by a competent mason. Masonry fireplaces typically use a ceramic clay tile lined chimney.
A factory-built fireplace is also known as a zero-clearance (ZC) fireplace. They are designed and built in a factory and installed into a framed wall. ZC fireplaces must use a stainless-steel chimney. Furthermore, there are two types of factory-built fireplaces available: Environmental Protection Agency (EPA) certified equipment and EPA exempt models.
So, what's the difference between these three types of fireplaces? After all, we're just burning wood, and it's not that big a deal, right? Wrong! Let's briefly discuss these three fireplaces, and you can decide for yourself!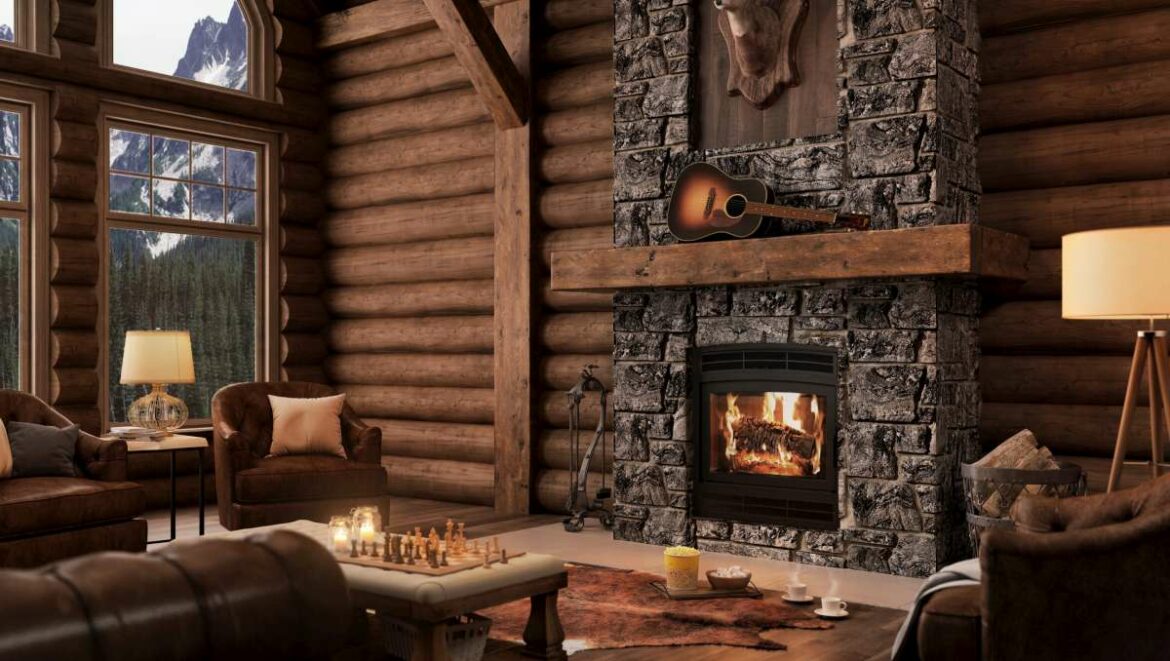 MASONRY FIREPLACES:
Masonry fireplaces are built of block, stone, brick and other non-combustible materials at the time the house was built. The support for these structures will start with concrete footings and a foundation in your basement to handle the significant weight of the structure. Sizes of the fireplace opening can range from 36" wide x 24" high, up to 6 feet (1.83 m) wide x 5 feet (1.52 m) high! These types of fireplaces will take up quite a bit of space in your room, but can be very impressive focal points of the home.
The expense associated with a masonry fireplace is often tens of thousands of dollars. Efficiencies are non-existent since these are open burning units and there is no control on the amount of air allowed to the fire. Many dealers like to comment that the warranty on a masonry fireplace expires when the mason pulls out of your driveway!
If you have an excess cash problem and not looking for any heat from the piles and piles of wood you'll burn, a masonry fireplace is for you!
FACTORY-BUILT: EPA EXEMPT
A zero-clearance fireplace will provide homeowners an affordable option to a masonry fireplace. Whether it's new construction or part of a remodeling project, a ZC fireplace is often installed in the family room or great room.
EPA exempt fireplaces are the least expensive available and are not rated for any type of efficiency. Framed into a 2" x4" or 2" x6" stud wall, there are several sizes of this type of fireplace available. The easy way to identify these fireplaces is by their brass cabinet style doors. These doors do not provide an airtight seal and although better than no doors at all, air for combustion to the fire is still not effectively controlled.
An interesting side note here: There are some manufacturers who make this level of fireplace, and have developed specific gas logs to be installed in it, making it sort of inexpensive, hybrid gas fireplace. The doors have to be open if you're using the gas logs, and guess where the majority of the heat is going?  You guessed it . . . up the chimney and not into your home! If it's a gas fireplace you're looking for, buy a direct vented gas model from your WE LOVE FIRE dealer. Not a lower end wood burning fireplace with a set of gas lots. We promise you'll be much happier with your purchase!
FACTORY BUILT: EPA CERTIFIED
There have been significant design and engineering improvements in EPA certified wood burning fireplaces. Count on any fireplace certified by the EPA, to be extremely efficient. So much so, you'll see little if any smoke coming out of the chimney if the fireplace is operated correctly. Strict control on the amount of air and burning seasoned wood are the key factors to getting optimum performance out of an EPA certified fireplace. If the fireplace is EPA 2020 certified, you're guaranteed it has met and exceeded the strictest environmental burning standards to date.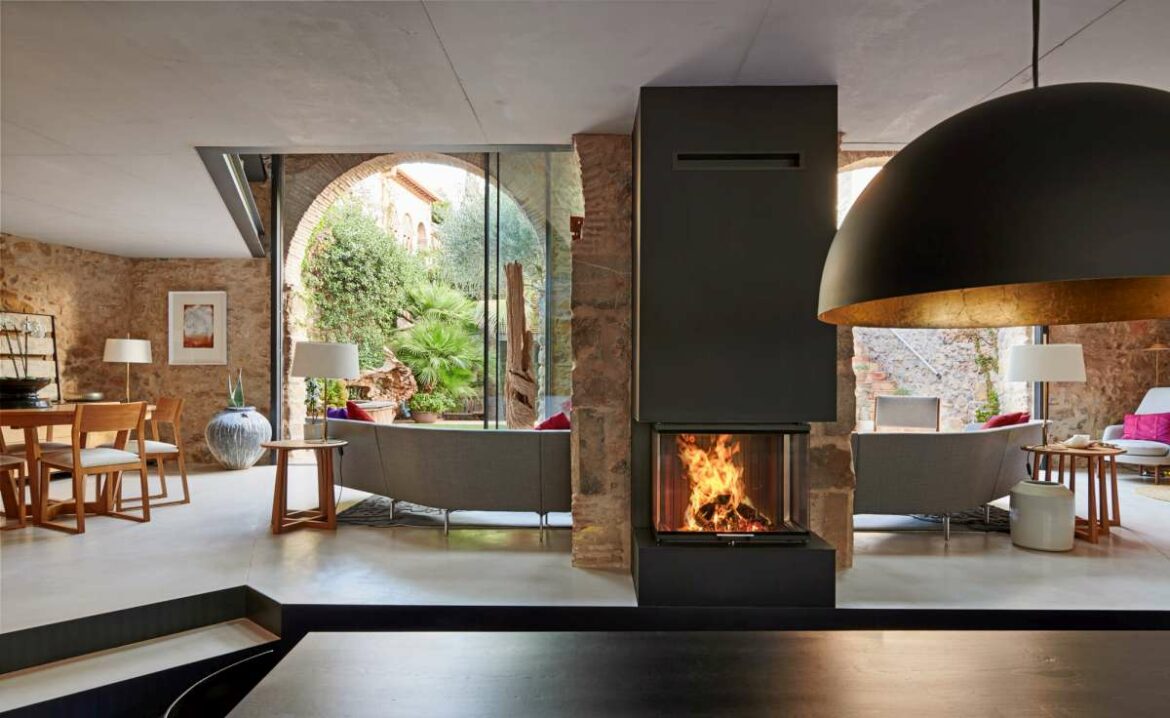 AIR CONTROL
We've mentioned air control a few times. Remember your middle-school science class? The three things necessary for fire: fuel, heat and oxygen. It's critical to control the amount of oxygen (air) to the fire. Too much air and you simply have a campfire burning in the fireplace. There's no control how fast the fire burns. It's full on, all the time.
Conversely, not enough air and there won't be enough heat to get the fire hot enough to burn effectively. It will smoke and smolder.
An open-burning masonry fireplace has no control on the amount of air to the fire. It uses room air for combustion, air that you have already paid to warm up with your furnace.
ZC fireplaces are installed with outside air kits. It's basically a small 3" pipe that funnels air from outside, into the firebox for combustion. An EPA exempt ZC fireplace has doors that leak a significant amount of air and oftentimes no primary air control. An EPA certified ZC fireplace has sealed, gasketed doors and a primary air control that allows long, overnight burn times. The various air control settings will determine the amount of heat delivered to the house.

WHAT ABOUT THE WOOD SUPPLY?
We've talked about equipment, but what about the fuel? Remember it's essential to cut, split and stack wood for a year before burning it. It will take Mother Nature several months to remove the moisture from the wood. Cover it to keep the rain and snow off, but allow the wind to dry it out.
There are advantages and disadvantages to most types of woods. Take a few minutes and read  What's the Best Type of Wood to Burn?  You'll find it interesting.
INSTALLATION
There are many details and code requirements that must be followed when installing a wood burning appliance. Although, some people install their own factory-built fireplace, your WE LOVE FIRE dealer always recommends having a well-trained, experienced and certified fireplace specialist install the fireplace and chimney system.
Three highly respected credentialing organizations in the fireplace industry are the National Fireplace Institute (NFI) in the United States, the Wood Energy Technology Transfer Inc. (WETT) in Canada and the Association des Professionnels du Chauffage (APC) specific to the Province of Quebec. These associations train and certify industry professionals and promote safe and effective wood burning through public education. Insist on these qualifications by your installer.
If you're in the planning stages of a fireplace project, there are a lot of very impressive factory-built fireplaces on the market. However, your WE LOVE FIRE expert has several of the very best brands of wood burning equipment available today. These include Ambiance®, Napoleon, Supreme and Hearthstone. This is your personal invitation to stop by and see first-hand, just how exciting this equipment really is!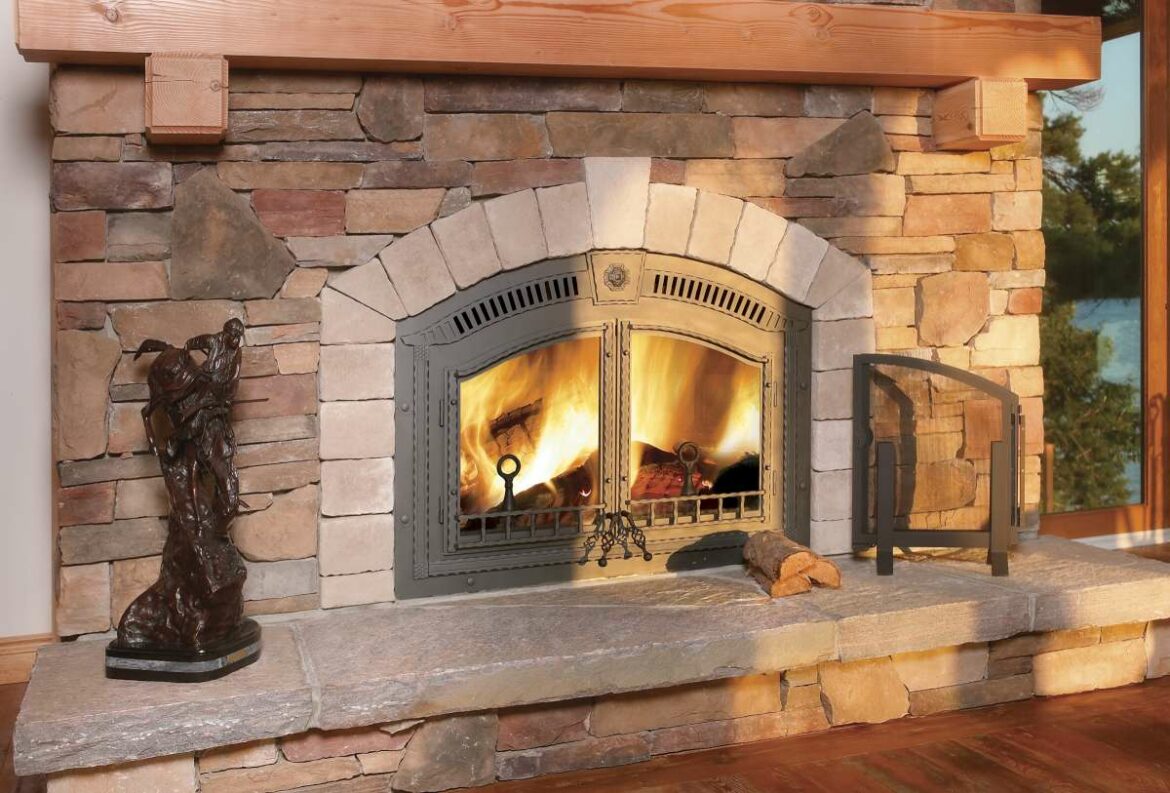 Find a Local Store