All We Love Fire Partner Stores are INDEPENDENTLY OWNED & OPERATED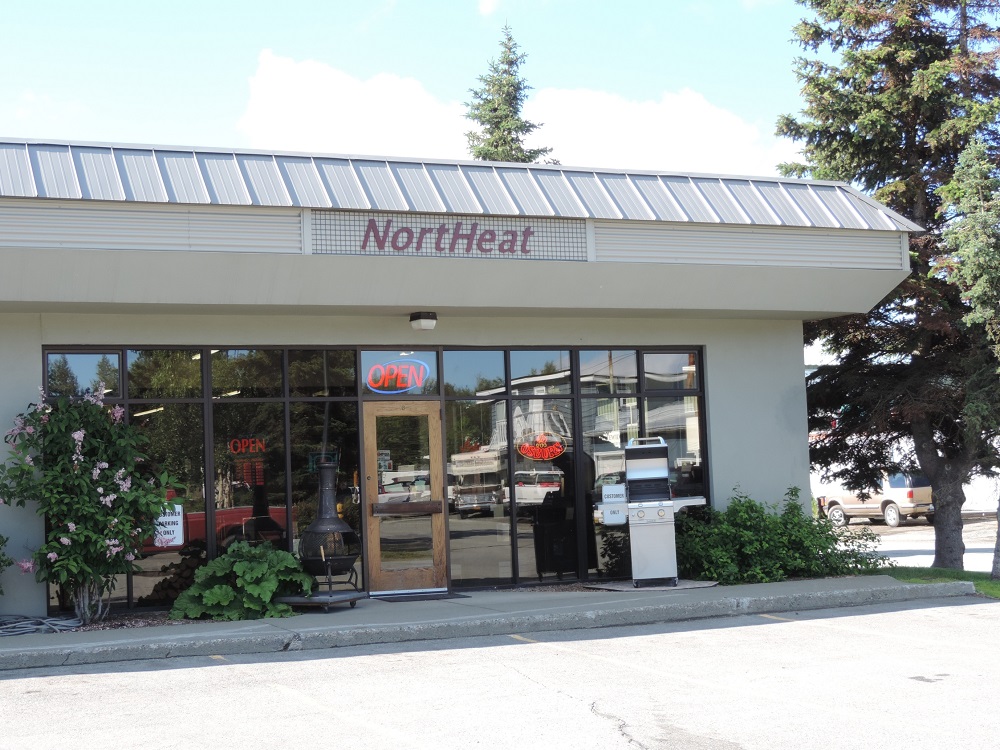 Visit Our Website
NortHeat Hearth & Home is a full service specialty hearth retailer and distributor that recently moved to a new location at the corner of Dowling Road and Petersburg St. (next to Los Arcos Mexican Restaurant). With our huge new showroom we are able to display over 100 Stoves, Fireplaces, Inserts and Heaters, including 30 built-in burn models. For your venting needs we stock a complete line of chimney and venting materials. In addition we carry accessories, parts and maintenance items to assure the safe installation and operation of your heating appliance. You can choose from a variety of heating options that include natural gas, propane, firewood, pellets, coal and even electricity. If after visiting our showroom and talking to one of our knowledgeable sales people you are still not sure of what will work best in your home, cabin or place of business you can request a free professional site evaluation. There is no cost or! obligation for this service within the Anchorage area. At that time a free estimates for delivery and installation can be provided.
Company History
NortHeat Hearth & Home, an Alaskan owned and operated company, begain selling quality cast iron wood and coal stoves in Anchorage in 1977. This was due in part to the OPEC oil embargo of 1973 and 1974. During that short period of time the price of a barrel of oil doubled form $3 to $6. By 1977 the price had risen to a staggering $11 a barrel and homeowners everywhere were actively looking for an alternative to heating with oil. In 1980 NortHeat moved to Chugach Way in Spenard. We shared this location with the Anchorage Recycling Center. In 1984 we moved again. Ths time across the street from the old Motor Vehicle Department on Dowling Road. There we remained for the next 29 years. The realization that we had outgrown this location was evident when we could no longer display the growing selection of quality hearth products we were selling.
Therefore in 2013 we moved a half block to the west into a much larger facility on the corner Dowling Road and Petersberg Street.
Facilities & Showroom
NortHeat's new store, located next to Los Arcos Mexican Resturant on Dowling Road, is over 6,000 sq.ft. in size. Our new modern showroom has a display of over 100 decorative home heating appliances, both built-in and free standing. We have an additional 1,800 sq.ft. of storage on site and maintain a 3,500 sq.ft. warehouse just a block away.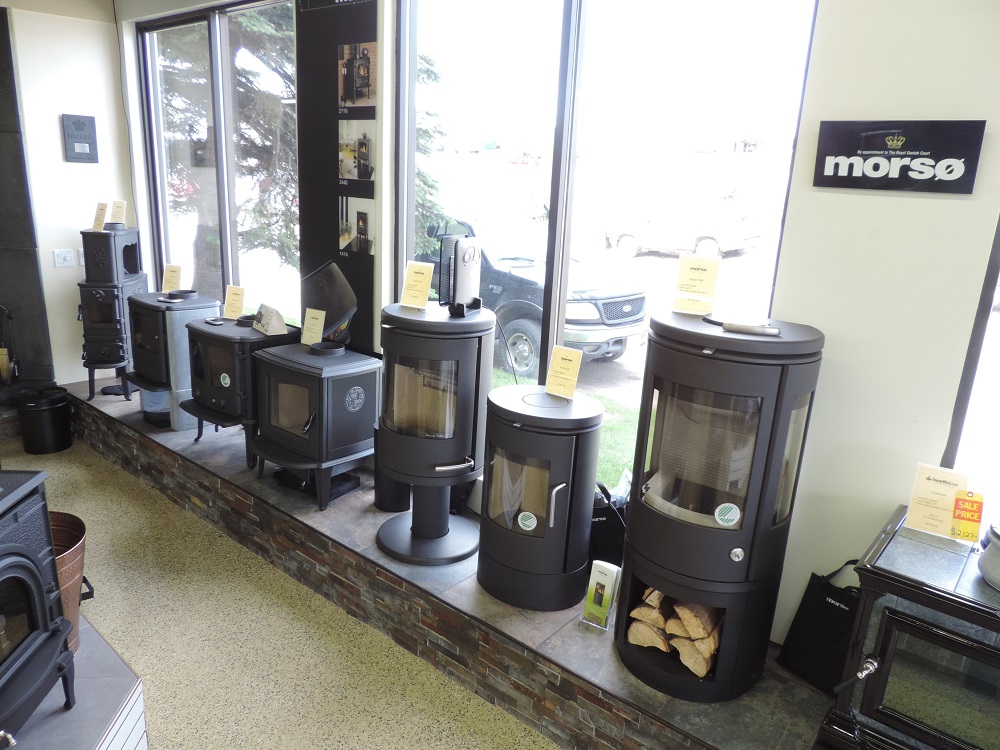 Services We Provide
We offer the following services: Installation, Delivery, Inspections, Cleaning and Repairs. Free in-home estimates are also available.
NortHeat works through The Chimney Doctor in providing the above services. Free estimates are available for home or business within the Anchorage Municipality.
You can trust all of our trained professionals to handle proper installation of your new stove, fireplace, or insert. Get the best value and top notch customer service from the first time you lay eyes on your favorite appliance and then throughout the lifetime of your hearth product.
Some of our services include:

Fireplace Installation
Insert Installation
Stove Installation
Gas Log Installation
Chimney / Flue Cleaning
Chimney / Flue Installation
Chimney Liners
Chimney Caps
Chimney Chase Tops
Limited Chimney Masonry Work
Fireplace Mantel / Surround Installation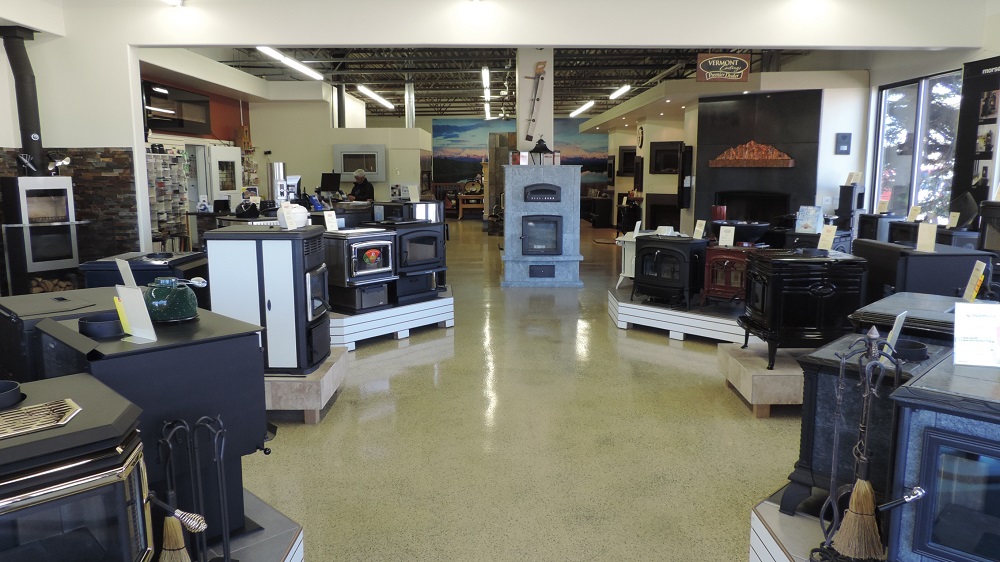 Product Summary
Wood-burning Stoves, Inserts and Fireplaces, Pellet Stoves, Gas Stoves, Inserts and Fireplaces, Oil Stove and Heaters, Coal Stoves, and Electric Fireplaces.
Brands We Carry (Partial List)
Fireplaces & Inserts
Vermont Castings, HearthStone, RSF, Morso, Osburn, Enerzone, Archgard, Pacific Energy, Earth Stove, Wittus, Rinnai, Valcourt, DutchWest, Amantii, Majestic and Century
Stoves
Vermont Castings, Hearthstone, Enerzone, Valcourt, HearthStone, Rinnai, and Osburn
Other
Gas BBQ's, Caframo Eco Fans and Joi lights, screens, glass doorsVisit Our Website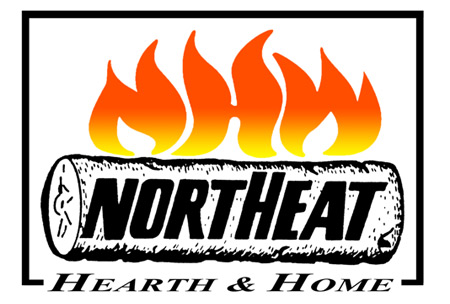 Our Address:
2000 E. Dowling Road
Anchorage, AK 99507-1956
Contact: Michael Jefferies
Office Phone: (907) 562-2249
Email: northeat@gmail.com
Website:
https://www.northeat.com/
Social Networks:

Contact Us Now!

(907) 562-2249
Send Us a Message
We Service the Following Areas
Serving South Central Alaska, Anchorage & Surrounding areas:
Anchorage AK - 99501 - 99502 - 99503 - 99504 - 99507 - 99508 - 99513 - 99515 - 99516 - 99517 - 99518 - 99695 / Indian - 99540 / Big Lake - 99562 / Anchor Point - 99556 / Clam Gulch - 99568 / Cooper Landing - 99572 / Copper Center - 99573 / Cordova - 99574 / Girdwood - 99587 / Glennallen - 99588 / Homer - 99603 / Hope - 99605 / Kasilof - 99610 / Kodiak - 99615 / Moose Pass - 99631 / Ninilchik - 99639 / Nondalton - 99640 / Seldovia - 99663 / Seward - 99664 / Soldotna - 99669 / Sterling - 99672 / Sutton - 99674 / Talkeetna - 99676 / Wasilla AK - 99629 - 99652 - 99654 - 99687 - 99694 / Chugiak AK - 99657 / Eagle River AK - 99577 / Palmer AK - 99645 / Willow AK - 99688