Visit Our Website
Sierra Hearth & Home is committed to being the premier supplier and installer of quality home comfort products in the Amador and Calaveras area.
We constantly enhance our education to bring you the safest most environmentally friendly hearth products in the industry to provide warmth at a reasonable cost to your family and home.
We are a family owned and operated business established in June 2006, that also employs local residents.
We have a 3,000 square foot showroom that is located in the Mother Lode Plaza, in the beautiful historic town of Jackson, California. Our showroom is uniquely decorated with the theme of the historical Gold Rush, with lodge pole pine beams, rustic antique tools, a blacksmith shop, a 7'x10' Ecosystem pond with friendly hand fed turtles and Koi fish, a 6' Pondless waterfall, with Aquatic plants and water gardening treatments. And of course we have over 65 wood, gas, pellet and electric stoves, inserts and fireplaces on display, with the opportunity to sit in front of showcase vignettes, view the fire and imagine your own home sitting.
Our staff is trained in the Hearth Industry and in the Water Garden Lifestyle, and we constantly enhance our education with trade shows, training seminars, online training, and day to day experience. We strive to be the best educated on new safety codes, techniques and procedures and require all staff members to be both NFI, National Fireplace Institute certified and certified Aquascape trained.
We have a 1,000 square foot warehouse, that stores chimney and stove pipe, stoves, hearth accessories, pond liner and underlayment, along with a full stock of Barbeque wood flavor pellets, and all other necessary items to complete the task at hand in the time frame specified. We have 2,200 square feet of rock yard that gives our customers a wide selection of character rocks, which we create the customers new water feature with.
Three service vehicles are available for our Service Technicians to provide service calls, which include but not limited to Chimney Sweeps, Maintenance &/or Repairs on Gas, Pellet, Wood Stoves, Insert and Fireplace. They do pond cleanouts along with maintenance and repair on waterfalls, ponds, and fountains. Hearth Inspection for escrow accounts, pickup and delivery of gun safes, and much more.
Sierra Hearth & Home believes that our values define who we are, and we strive to display; Honesty, Integrity, Excellence, To serve God and our Country, to be customer focused by listening to and understanding the concerns of our customers, and to put safety and health first. It is the mission of Sierra Hearth & Home to bring Peace and Warmth into your home, by bringing a peaceful paradise with a water feature and/or providing warmth, security and trust into the home by professional installation of your home heating hearth product.
Company History
A vision appears to Stan in 2005, he quickly shared this vision with Shirley and she immediately had a confirmation in her heart and the dream started. Stan had been in Amador County since 1978, owned his own business as a plumber for 10 years, worked as a Hearth installer for an additional 17 years, very well established and respected in the community. Shirley had achieved a high executive position in her Automotive career of 25 years, with the experience of taking a small company and seeing it grow to a Fortune 500 company. Together, they took a leap of faith, quit their 9-5 jobs, got investment cash from equity in one of their properties and began to watch the dream become a reality, with many confirming words and actions all along the way.
Within the first 4 years of business, they foresaw a need to create a new business plan, which included expanding the showroom, purchasing another service truck, hiring more employees, and expanding the product line. During a nationwide economic downturn, Sierra Hearth & Home increased their gross profit by 3 times, hired employees and continued to bring a quality product with professional installation to the community.
This company was started with the Vision to be the premier supplier and installer of quality home comfort products in Amador and Calaveras Counties. And to teach and promote the water garden life style so families can have peace in the serenity of their own homes. The Mission of Sierra Hearth & Home is to Bring Peace and Warmth into the home.
Facilities & Showroom
Sierra Hearth & Home is located in the historical town of Jackson California, along Highway 49, a north to south Highway which was the Motherlode of the Gold rush, with small towns that flourished in the days of the Gold fever, and now remain historical sites to explore. The storefront is located in the Mother Lode Plaza, a small but unique shopping plaza that resembles the old west.
As you enter into one of the two entry doors your will be immediately greeting by our Red Ear Slider Turtles that are just waiting for the next guest to come and give them a treat, and love to have their backs scratched. As you get mesmerizing by the sound of the waterfall you will then be drawn to the water that is singing a welcoming tune around the corner, in the outdoor area that houses our California Firepits along with the Rain Water Harvest barrels, and watergarden décor.
Once the sound of the pond and waterfalls has set you at peace you then will want to get warmed up by the many wood burning fireplaces that you can sit in front of and dream of the warmth that can be in your own home. Take your choice; we have wood, gas or pellet stoves, inserts and fireplaces.
The show floor is 3,000 sq. feet, with lodge pole logs as support beams, antique tools are displayed and for sale in the blacksmith shop and throughout the store. There are two sales counters with one being ideal for contractors or home owners to lay out there blueprints and be able to get professional advice on which hearth product will bring about the best warmth for their new home. There is a pipe room that houses stove pipe and chimney pipe, fire bricks, gaskets of all sizes, replacement glass and also has a work bench for the customers who would prefer to drop off the door and have the re-gasketing or a piece of ceramic glass cut to fit by us.
We also have a staff room with a small kitchen, table and training center for our employees to take a break and or further their education by on line training. The outside of our building is a fenced in area that is our Aquatic plant area with plenty of sunshine for healthy growth. 1,000 sq. feet of storage space is also utilized for staging jobs being ready to install from our NFI trained technicians.

Services We Provide
Our service department consists of Certified Master National Fireplace Institution NFI, technician with over 25 years of experience. We have 3 service trucks ready to provide services to both our Hearth & Water Garden customers, with service and repair, maintenance, troubleshooting, consultations and chimney sweeps for Gas, Wood & Pellet stoves, inserts and fireplace, and also ponds, waterfalls and fountains. We do all installations for both Hearth & WaterGarden in house and do not out source any of the work. We also do in store repairs, by re-gasketing or cutting a new piece of ceramic glass for the customers who would prefer to bring the door to us.
We Sell, Service & Install all Hearth & Water Garden Products
Specialties
Our specialties are custom built water features that create a paradise in the customer home, rather it be in the front or back yard, fenced in backyard in the city or acres in the mountains, we create a water feature that will blend in to the customer's landscape and look as natural as possible. We install our Hearth Products with professional technicians that know and uphold to the current standards and place customer safety first.
Some of our services include:

Fireplace Installation
Insert Installation
Stove Installation
Gas Log Installation
Gas Appliance Service
Pellet Stove Service
Wood Appliance Service
Chimney / Flue Cleaning
Chimney / Flue Installation
Chimney Liners
Chimney Caps
Custom Fireplace Installations
Certifications / Affiliations
California Contractors License
NFI – Master Hearth Technician
HPBA – Hearth Patio Barbeque Association
NCSG – National Chimney Sweep Guild
CAC – Certified Aquascape Contractor
CRP – Certified Rain Exchange Professional
Amador County Chamber of Commerce
JBCA - Jackson Business and Community Association
Foursquare Disaster Relief Chaplain Associate
ECSI – Emergency Care & Safety Certified

Product Summary
Wood, gas & pellet freestanding stoves, fireplaces & fireplace inserts, electric fireplaces, hearth accessories, stove pipe, chimney pipe, mantels & hearth pads. Big Green Egg Ultimate cooker and accessories, wood flavor barbeque pellets. Pond & Pondless waterfall kits, pumps, water garden treatments, Koi fish, aquatic plants, mosquito fish, and decorative watergarden items. Big Sky carver & BearFoot collector figurines, and home décor. Antique lamps and antique tools. Custom made blacksmith tools and much more.
Brands We Carry (Partial List)
Fireplaces & Fireplace Inserts
Fireplace Xtrordinair, Lopi, Avalon, Jotul, Hearthstone, Enerzone, Ambiance, Kozy Heat, Enviro
Stoves
Lopi, Avalon, Jotul, Hearthstone, Enerzone, Kozy Heat, Enviro
Other
Aquascape, Elmira Cook Stoves, Big Green Egg, Aladdin Oil Lamps, Pearl Mantels, Hearth Classics Hearth PadsVisit Our Website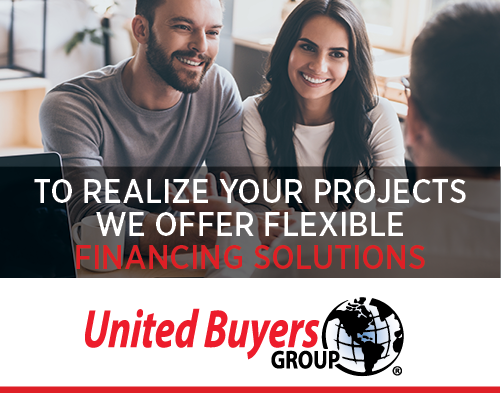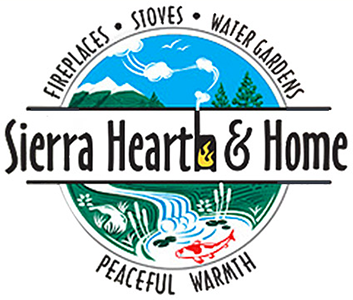 Our Address:
619-B South Hwy 49
Jackson, CA 95642
Contact: Stan Hampton
Office Phone: (209) 223-4007
Email: shirley@sierrahearthandhome.net
Website:
http://www.sierrahearthandhome.net/
Contact Us Now!

(209) 223-4007
Send Us a Message
"*" indicates required fields
We Service the Following Areas
Jackson CA, Ione CA, Sutter Creek CA, Pine Grove CA, Plymouth CA, Amador City CA, Dry Town CA, Mokelumne Hill CA, Valley Springs CA, West Point CA, Glenco CA, Pioneer CA, San Andreas CA, Wilseyville CA, Lockeford CA, Fiddletown CA, Martell CA, River Pines CA, Volcano CA, Acampo CA, Angles Camp CA, Clements CA, Herald CA, Rail Road Flat CA, Amador County CA, Calaveras County CA