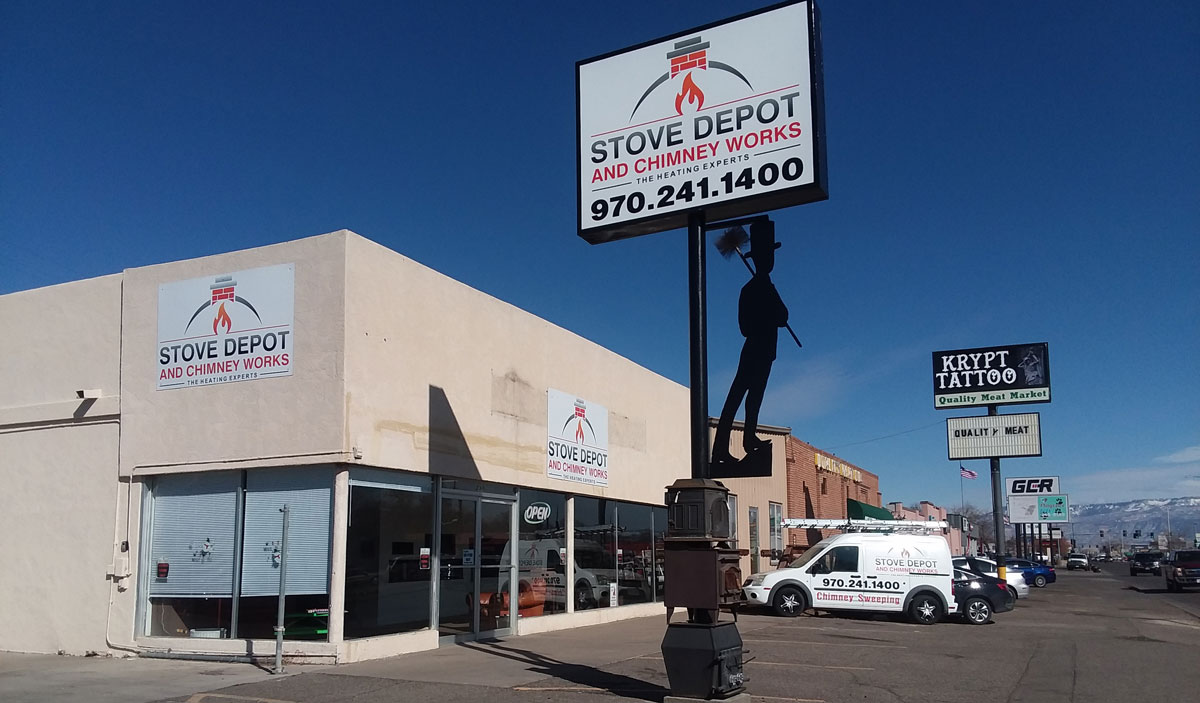 Visit Our Website
The experts at Stove Depot & Chimney Works have installed hundreds of efficient and beautiful stoves and fireplaces. The experience and the expertise that the staff has surpasses all competition. Give us a call or visit our showroom to check out all of our amazing brands that we carry and install!
Company History
Stove Depot & Chimney Works is Grand Valley, CO's best value for the sale, repair, and installation of fireplace accessories. We offer a wide selection of high quality fireplaces, stoves, boilers and furnaces very competitive prices. We carry the top brands in the industry and with nearly 40 years of industry experience, a staff of fireplace and chimney experts, and an extensive selection of the industry's top brands, we'll assist you in finding the right fireplace accessories for your decorative and heating needs. You can trust us to handle your next stove or fireplace need with efficiency and professionalism.
Facilities & Showroom
We have decided to open a showroom and start selling stoves as well. Service has been our forte for over thirty years and we are bring that experience to you through becoming a one stop shop. We now carry several different dealerships and sell wood, gas, and pellet stoves.
Over the last 25 years we have learned which brand of stove works best in each situation. By offering not just a few different brands but the most brands here locally, we can give you the largest selection found in the Grand Valley.
You can stop by our show room or we can come to you. Coming to your home and discussing your needs as well as expectations while seeing to layout of the home, we can match you with the perfect stove every time.

Services We Provide
Comprehensive Chimney Inspection, Maintenance, and Repair
Chimney sweeping is one of the most important services we offer. Keeping your chimneys cleaner, safer, and more efficient, regardless of fuel type or age is our highest priority. After 25 years of cleaning chimneys, we recommend getting your Chimney inspected yearly, or for every 2-4 cords of wood you burn, to assure that your stove is burning well and that your chimney is not becoming a fire hazard. This way you can enjoy your fireplace or stove, season after season, year after year with peace of mind.
Gas Fireplace /Stove
It is important to service your gas fireplace to maintain the efficiency of the unit as well as safe operation. We inspect all valves, fans and electrical components to ensure they are in proper working order. We also remove and clean all logs and interior of the fire box. Adding new wool to the base of the logs enhances the natural beauty your unit provides. We take pride in being able to service and repair ALL brands of gas fireplace.
Pellet stove
Although pellet stoves produce little smoke, annual maintenance is still required to keep them working safely and efficiently. We recommend having your pellet stove maintenance after burning 2-3 tons of pellets. Most of the service and repair calls we receive are a result of not maintaining the pellet stove consistently.
Furnace and boilers
We offer full services in cleaning your boiler and furnace as well as your air ducts. We inspect all major parts and test the CO2 level to ensure your furnace/boiler is safe to use for the upcoming year.
New Construction/Remodels
We still service, repair, and install ALL brands of stove on the market. We would love the opportunity to earn your business and build a lasting relationship. We have sold and installed over 1,500 stoves. We can supply the full system (stove, pipe, and labor) or just to labor to install what you have. Due to our experience we do not cause project delays and often solve heating problems others cannot. We take great pride in having the ability to resolve problems and offer a safe solution to complex jobs. We offer the largest selection of wood, gas and pellet stoves in Western Colorado.
Some of our services include:

Fireplace Installation
Insert Installation
Stove Installation
Gas Log Installation
Gas Appliance Service
Pellet Stove Service
Wood Appliance Service
Chimney, Flue Cleaning
Chimney, Flue Installation
Chimney Liners
Chimney Caps
Chimney Crowns
Chimney Chase Tops
Chimney Rain Pans, Shrouds
Chimney Masonry Work
Complete Chimney Masonry Work
Firebox Rebuilding
Custom Fireplace Installations
Fireplace Mantel, Surround Installation
Certifications / Affiliations
National Chimney Sweep Guild (NCSG)
Brands We Carry (Partial List)
Fireplaces, Fireplace Inserts, Stove
Napoelon, Ambiance, Dimplex, Heatilator, Kozy Heat, Valcourt, Blaze King, Kuma, Regency, Iron Strike, American Hearth, Thellin
Outdoor Cooking & Heating
Outdoor LifestylesVisit Our Website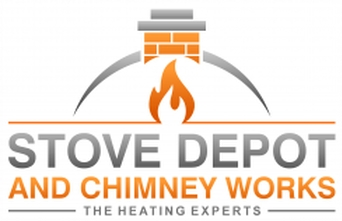 Our Address:
330 North Ave.
Grand Junction, CO 81501
Contact: Bryce Wynne
Office Phone: 970-241-1400
Email: office@stovedepotcw.com
Website:
https://stovedepotcw.com
Hours:
Monday: 9:00 - 5:00
Tuesday: 9:00 - 5:00
Wednesday: 9:00 - 5:00
Thursday: 9:00 - 5:00
Friday: 9:00 - 5:00
Saturday: 10:00 - 2:00
Sunday: Closed
Contact Us Now!

970-241-1400
Send Us a Message
We Service the Following Areas
Redlands, CO
Clifton, CO
Montrose, CO
Glenwood Springs, CO
Craig, CO
Cortez, CO
Durango, CO
Steamboat Springs, CO
Price, UT
Springville, UT