Visit Our Website
Yankee Doodle, Inc. Stove and Fireplace Center has been serving the Fairfield County area since 1976. Located in a beautiful spot right on Rt 7 in Wilton, CT our store is convenient to get to and offers a wide selection of energy solutions. Sam Halsey has been known for decades as a fair business owner and he makes sure that his customers are satisfied with every fireplace, stove, insert, & hearth accessory that comes from Yankee Doodle. His knowledgeable staff of hearth professionals are here to help direct customers to the best fireplace, insert, or stove for their needs & lifestyle.
Company History
Yankee Doodle Inc. is a family owned business founded in 1976.
Product Summary
Gas logs, glass doors, freestanding gas stoves, gas inserts, woodstoves & inserts, pellet stoves, barbecue grills, fireplace accessories, and garden accessories.
Brands We Carry (Partial List)
Fireplaces & Inserts
Jotul, Scan
Stoves
Jotul, Scan
Other
Stoll, TEC Gas Grills, David Kimberly Doors , Eiklor Flames, Minuteman InternationalVisit Our Website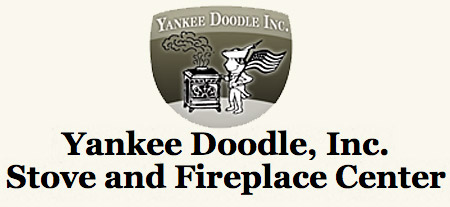 Our Address:
71 Ethan Allen Highway
Ridgefield, CT 06877
Contact: Sam Halsey
Office Phone: (203) 544-8111
Email: yankeesam@me.com
Website:
https://www.yankeedoodleinc.com/
Contact Us Now!

(203) 544-8111
Send Us a Message
"*" indicates required fields
We Service the Following Areas
CT's Best Choice for Fireplace, Inserts, & Stoves serving Connecticut:
Wilton CT - 06897
New Canaan CT - 06840
Weston CT - 06883
Westport CT - 06880 - 06881 - 06888 - 06889
Norwalk CT- 06850 - 06851 - 06852 - 06853 - 06854 - 06855 - 06856 - 06857 - 06858 - 06859 - 06860
Stamford CT - 06901 - 06902 - 06903 - 06904 - 06905 - 06906 - 06907 - 06910 - 06911 - 06912 - 06913 - 06914 - 06920 - 06921 - 06922 - 06925 - 06926 - 06927 - 06928
Stratford CT- 06497 - 06614 - 06615
Shelton CT - 06484
Fairfield CT - 06824 - 06825 - 06828
Easton CT - 06612
Ridgefield CT - 06877 - 06879
Bethel CT -06801
Newtown CT - 06470
Bridgeport CT - 06601 - 06602 - 06604 - 06605 - 06606 - 06607 - 06608 - 06610 - 06611 - 06612 - 06614 - 06615 - 06650 - 06673 - 06699
Milford CT - 06460 - 06461
Darien CT - 06820
Trumbull CT - 06611
Monroe CT - 06468
Danbury CT - 06810 - 06811 - 06812 - 06813 - 06814 - 06815 - 06816 - 06817