All We Love Fire Partner Stores are INDEPENDENTLY OWNED & OPERATED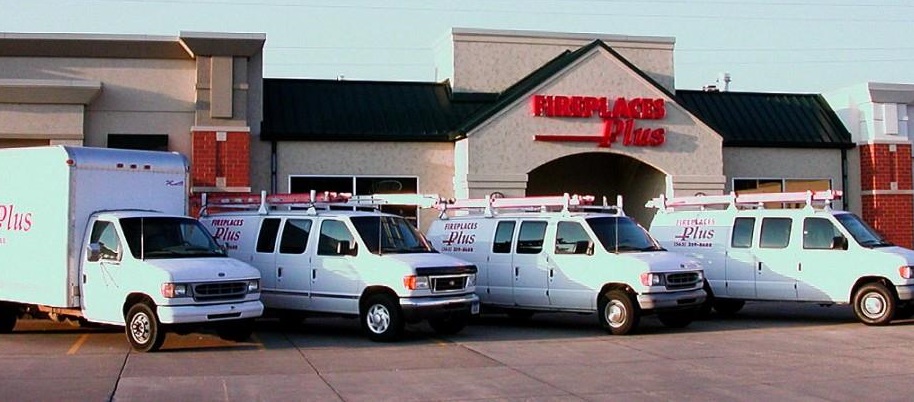 Visit Our Website
Fireplaces Plus, Inc. is the premier fireplace and heating stove retailer in the Quad City area, located in Bettendorf Iowa. With a goal of providing local residents with the best products, most reliable service, and industry professional assistance, Fireplaces Plus, Inc. only employs the most knowledgeable staff members.
Fireplaces Plus, Inc. also has expert installers on staff and never short change customers by using subcontractors. All of the top rated fireplaces, heating stoves, and fireplace inserts available at our hearth shop are professionally installed by our trained & experienced technicians. Whether you are looking for a wood fireplace, wood burning stove, wood fireplace insert, gas heating stove, linear gas fireplace, or a pellet fireplace insert or stove, stop by our store today.
Take a tour of Bettendorf's favorite hearth store - Fireplaces Plus, Inc.
Our shop also includes Mantles, Surrounds and even Stone Facing. We have skilled & experienced service technicians on hand that can maintain your appliance & chimney throughout their useful life and will repair any issues that should any arise. Our experienced chimney experts will ensure your chimney is safe and sound and keep it that way year after year through maintenance and even repair if needed. Our dedication, knowledge, and commitment to service is what sets us apart from competitors.
Company History
Fireplaces Plus, Inc. has been the hearth & heating experts in the Quad city area since 1989. With over 25 years of experience in the industry, it's not hard to see why we've become the area's most trusted hearth retailer. Owned and operated by Keith Beyhl, Fireplaces Plus, Inc. has the experience, expertise, and products necessary to give you exactly what you are looking for in a new fireplace, stove, or insert.
Facilities & Showroom
Our expansive showroom is situated in cozy home setting that was converted to retail space. Customers can enjoy browsing through our 3 distinct showrooms, one for each fuel source we carry; wood, pellet and gas. There are currently 75 appliances on display, 36 that are fully installed, burning units. Many displays are also adorned with custom mantels, fireplace surrounds, and stone facings to give visitors inspiration to finding the hearth area of their dreams. Many of these models are adorned by a sample of the Mantels, Surrounds and Stone Facings we sell. We also have an impressive display of Fireplace Glass Doors and many other hearth accessories and maintenance items.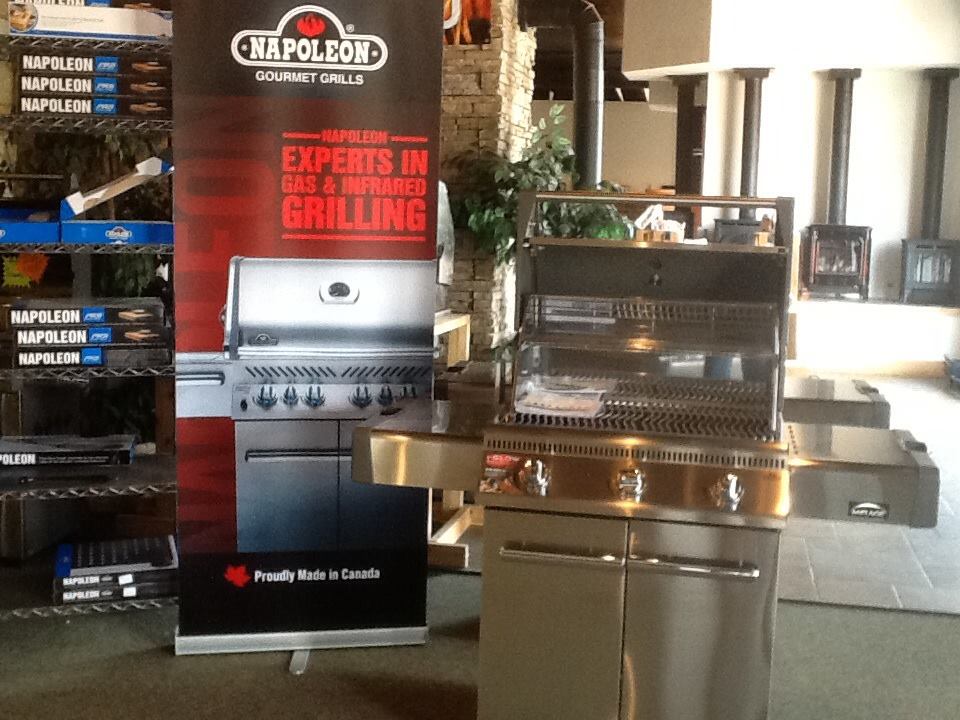 Services We Provide
Beyond just providing customers with the best fireplaces, stoves, and insert on the market, we also offer professional, hassle-free installation services. We have trained technicians on hand that will ensure every customer can enjoy their new hearth product safely & efficiently.
Specialties
We specialize in the full installation of fireplaces & stoves and fireplace inserts. We also have specialty pellet appliances available, from pellet heating stoves to pellet fireplace inserts.
Some of our services include:

Fireplace Installation
Insert Installation
Stove Installation
Gas Log Installation
Gas Appliance Service
Pellet Stove Service
Wood Appliance Service
Custom Fireplace Installations
Fireplace Mantel / Surround Installation
Product Summary
Wood, gas, pellet fireplace inserts; Wood, gas, electric fireplaces; Wood, gas, pellet heating stoves; Hearth Accessories; Grills; Fireplace Glass Doors; Gas Logs; Fire Pits
Brands We Carry (Partial List)
Fireplaces & Inserts
Empire, Avalon, DaVinci, Fireplace Xtroidinaire, Mendota, Napoleon, Ortal, Regency, Valor, Town & Country, Majestic, RSF, Enerzone, Lopi, Pacific Energy
Stoves
Empire, Avalon, Hampton, Napoleon, Regency, Lopi, Valor, Hearthstone, Pacific Energy, Enerzone
Other
Hargrove Gas Log Sets, Napoleon Gas Logs, Luxor Grills, Summer Set Grills, Empire Grills, Big Green Egg, American Fireglass, Tempest TouchVisit Our Website

Our Address:
1745 State Street
Bettendorf, IA 52722
Contact: Keith Beyhl
Office Phone: (563) 359-8688
Email: keibey@aol.com
Website:
http://fireplacesplus.net/
Contact Us Now!

(563) 359-8688
Send Us a Message
We Service the Following Areas
Fireplace, Stove, & Insert Store serving:
Bettendorf IA 52722 / Davenport IA 52801 - 52802 - 52803 - 52804 - 52805 - 52807 - 52809 - 52806 / Folletts IA 52730 / Park View IA 52748 / DeWitt IA 52742 / Donahue IA 52746 / Buffalo IA 52728 / Blue Grass IA 52726 / Walcott IA 52773 / Durant IA 52747 / Calamus IA 52729