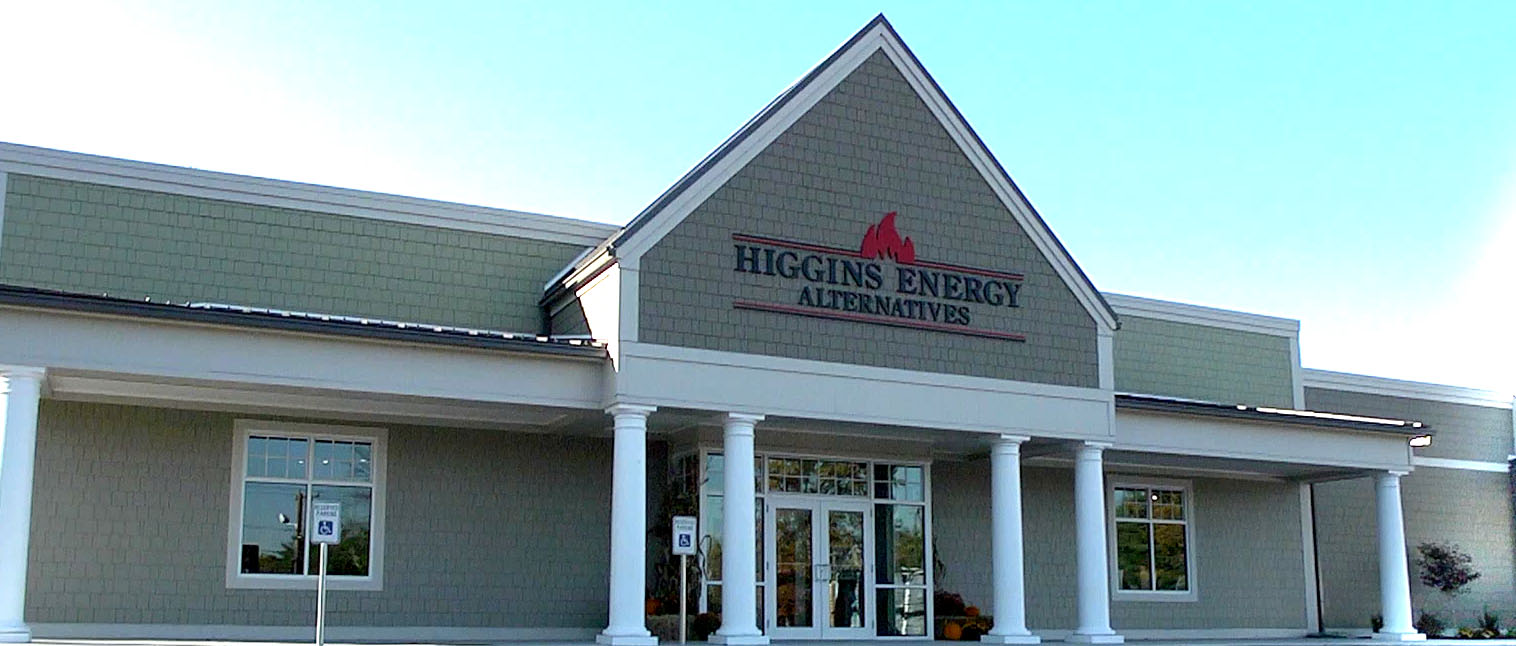 Visit Our Website
Higgins Energy Alternatives is one of the oldest & largest fireplace shops in the United States. We are a family owned & operated business that launched in 1975. Ron & Sue Higgins originally opened the business as an antique shop which then diversified into wood stoves & chain saws during the energy crisis in 1979. Since then, Higgins Energy Alternatives has grown and expanded both the facility and the product line to include fireplaces, inserts, and solar energy systems. Our staff has decades of combined experience and many of our employees have been with the company for over 20 years. Even though we've expanded, we still remain a local small town favorite that focuses on friendly customer service and quality products.
Company History
Higgins Energy Alternatives is one of the oldest and largest alternative energy stores in the United States.
Facilities & Showroom
We have recently moved into our spectacular new energy efficient building that contains a beautiful showroom featuring over 125 stoves and fireplaces on display, with over 40 of them operating to let you see exactly how they will look in your house. Our new location also includes a huge warehouse so we have the products you need, when you need them.

Services We Provide
We offer complete installation on the products we sell by qualified techs. You can trust in our technicians to complete repairs and perform maintenance in a safe & professional manner.
Specialties
Alternative heating is our specialty. We know there are many options in alternative heating fuels these days, but Higgins has over 30 years of knowledge and experience in the industry so we are able to serve smart consumers throughout Central Massachusetts. If you are looking for dependability & integrity, Higgins Energy Alternatives is the best choice!
Some of our services include:

Fireplace Installation
Insert Installation
Stove Installation
Gas Log Installation
Gas Appliance Service
Pellet Stove Service
Wood Appliance Service
Chimney / Flue Cleaning
Chimney / Flue Installation
Chimney Liners
Chimney Caps
Chimney Chase Tops

Brands We Carry (Partial List)
Fireplaces & Inserts
Fireplace Xtrodinair, Jotul, Ambiance, Harman, Lopi, Hearthstone
Stoves
Lopi, Harman, Jotul, Hearthstone, Vermont Castings, Enerzone
Other
Solatube, StollVisit Our Website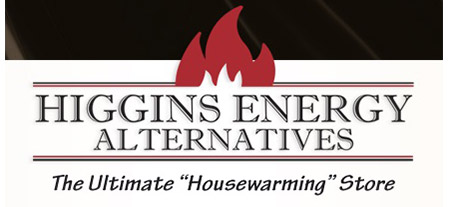 Our Address:
140 Worcester Road
Barre, MA 01005
Contact: Ron Higgins
Office Phone: (978) 355-6343
Email: higginsnrg@aol.com
Website:
https://www.higginsenergy.com/
Hours:
Monday: Closed
Tuesday: 9:00 - 6:00
Wednesday: 9:00 - 6:00
Thursday: 9:00 - 7:30
Friday: 9:00 - 6:00
Saturday: 9:00 - 4:00
Sunday: Closed
Contact Us Now!

(978) 355-6343
Send Us a Message
"*" indicates required fields
We Service the Following Areas
Hearth & Fireplaces store delivering top quality fireplaces, stoves & inserts to Royalston MA - 01368 / Winchendon MA - 01475 / Athol MA - 01331 / Petersham MA - 01366 / Barre MA - 01005 / Hardwick MA - 01037 / New Braintree MA - 01531 / West Brookfield MA - 01585 / Oakham MA - 01068 / Rutland MA - 01543 / Phillipston MA - 01331 / Templeton, MA - 01468 / Hubbardston MA - 01452 / Leicester MA - 01524 / Spencer MA - 01562 / North Brookfield MA - 01535 / Auburn MA - 01501 / Oxford MA - 01540 / Princeton MA - 01541 / Charlton MA - 01507 / Dudley MA - 01571 / Worcester MA - 01614 - 01605 - 01610 / West Boylston MA - 01583 / Westminster MA - 01473