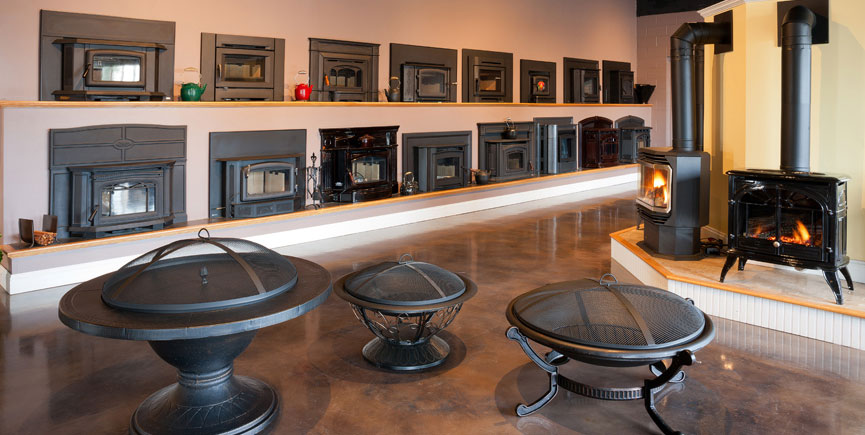 Visit Our Website
Commonwealth Fireplace has been helping homeowners in the Norwood MA area furnish their homes with top rated fireplaces, stoves, and fireplace inserts since 1999. Carrying a full range of hearth products, our recently updated fireplace showroom features fireplaces & stoves from the top manufacturers world wide. Customers come from all over the greater Boston area to view three dozen burning displays, beautifully finished gas fireplaces, stoves & fireplace inserts, as well as pellet and wood burning stoves.
It doesn't matter if you prefer traditional or contemporary-styled hearth products, our professional fireplace & stove experts can help you find the perfect heating solution to match your style & decor along with your heating needs. Our friendly staff is here to offer informed advice on selecting the best option for your lifestyle & budget and our crew of factory trained installers & technicians are able to offer superb installation & repair/maintenance services so you can enjoy your purchase for years to come.
Some of our services include:

Fireplace Installation
Insert Installation
Stove Installation
Gas Log Installation
Gas Appliance Service
Pellet Stove Service
Wood Appliance Service
Chimney, Flue Cleaning
Chimney, Flue Installation
Chimney Liners
Chimney Caps
Chimney Crowns
Chimney Chase Tops
Chimney Rain Pans, Chimney Shrouds
Limited Chimney Masonry Work
Firebox Rebuilding
Custom Fireplace Installations
Fireplace Mantel, Surround, Wall Treatment Installation
Visit Our Website

Our Address:
151 Carnegie Row
Norwood, MA 02062
Contact: Bruce Keltie
Office Phone: (781) 762-2088
Email: Sales@commonwealthfireplace.com
Website:
http://www.commonwealthfireplace.com/
Social Networks:

Contact Us Now!

(781) 762-2088
Send Us a Message
"*" indicates required fields
We Service the Following Areas