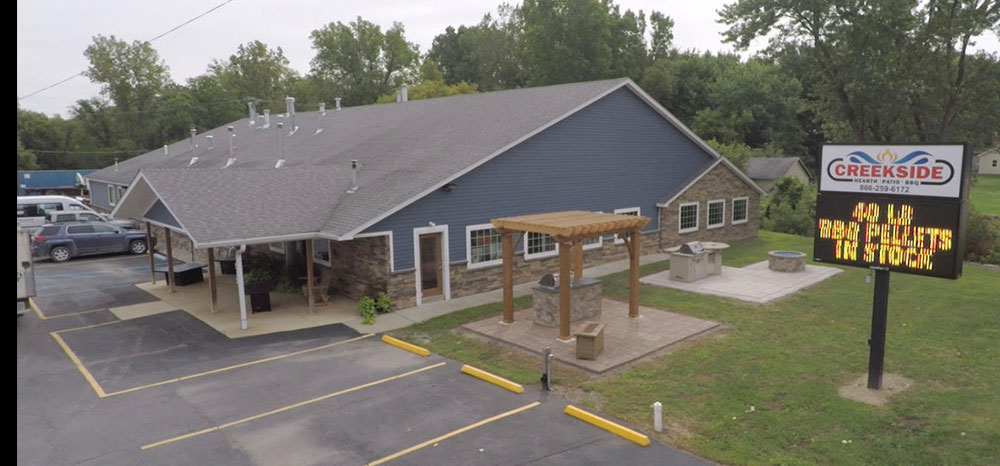 Visit Our Website
Unlike big box stores or unknown online brokers, Creekside Hearth, Patio & BBQ knows you have choices on where to do your business so we focus on providing top notch customer services and high quality products. Our staff is completely trained and qualified to answer any questions you have on any of the products we sell, and our technicians are licensed and insured to perform product installations. We have an A+ rating with the Better Business Bureau and we strive to provide personalized service to each and every customer we serve.
Company History
Creekside Hearth, Patio & BBQ was started over 10 years ago due to the struggle owners Mike & Marilyn had with their own high heating costs. Because of this, Creekside Hearth, Patio & BBQ is dedicated to offering quality and efficient heating & hearth products at prices that will have homeowners feeling comfortably warm. In 2004, Creekside Hearth, Patio & BBQ expanded their product line to include a full line of interior heating products and now represents more than 9 manufacturers. From stoves to fireplaces and inserts, we provide a complete selection of alternative heating products to meet a number of needs & styles.
Facilities & Showroom
Creekside Hearth, Patio & BBQ has over 5000 square feet of showroom that is dedicated to hearth products from leading manufacturers such as Lennox, Regency, Jotul, Enviro, Town & Country, Harman, and many more. Each fireplace, stove, insert, and product in our showroom is manufactured in either North America or Europe so quality is no question.
Services We Provide
We offer installation & chimney services. Our CSIA certified chimney sweeps can inspect and clean your chimney system to ensure that each heating appliance you have is working at top performance. At Creekside Hearth, Patio & BBQ, we follow the National Fire Protection Association recommended inspection procedures.
Specialties
At Creekside Hearth, Patio & BBQ we uphold the cornerstones of great fireplace products including high quality, good value, clean burning efficiency, & beautiful aesthetics. With our premier selection of hearth products and accessories, and our knowledgeable staff who will help you throughout your entire buying process, we are dedicated to delivering quality customer care that guarantees your satisfaction.
Certifications / Affiliations
CSIA Certified
HPBA - Hearth, Patio, & Barbecue Association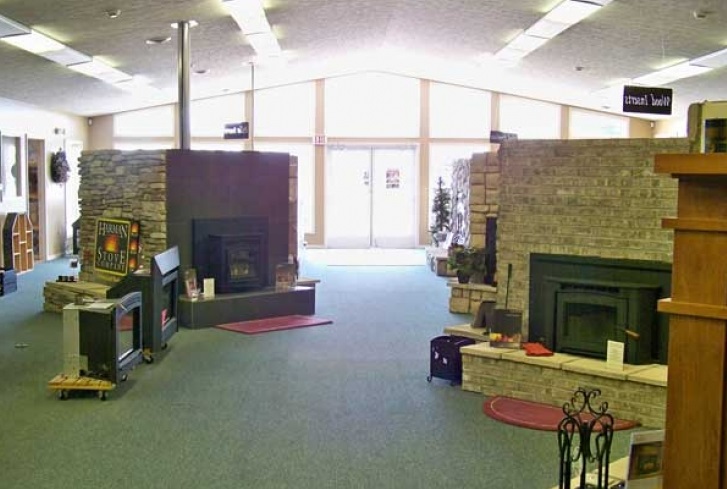 Product Summary
Wood, gas & electric fireplaces; wood, gas, pellet, coal & multi-fuel stoves; wood, gas, pellet & multi-fuel inserts; forced air heating systems; boilers; gas log sets; venting & liners; outdoor furnaces; fire pits; fire tables; outdoor fireplaces.
Brands We Carry (Partial List)
Fireplaces & Inserts
Regency, Supreme, Osburn, Napoleon, Marquis, Town & Country, European Home, Classic Flame, Modern Flames, Heatilator, Hampton, Jotul, Drolet, Harmon, Kozy Heat, Ambiance, Amantii, HPC Fire, Napoleon
Stoves
Regency, Hampton, Jotul, Monessen , Osburn, Napoleon, Harmon, Kozy Heat, Ambiance, Supreme, Amantii, HPC Fire
Other
Regency, DBG, RH Peterson, Rasmussen, Monessen, Eiklor, Security ChimneysVisit Our Website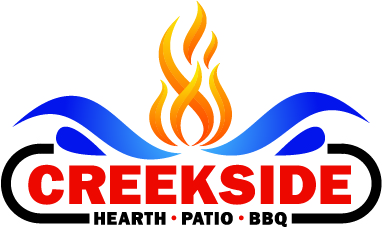 Our Address:
515 S Main Street
Almont, MI 48003
Contact: Rachael Bohm
Office Phone: 866-259-6172
Email: rachaelcreekside@gmail.com
Website:
https://creeksidehearth.com/
Hours:
Monday: 9:00 - 5:00
Tuesday: 9:00 - 5:00
Wednesday: 12:00 - 5:00
Thursday: 9:00 - 5:00
Friday: 9:00 - 5:00
Saturday: 9:00 - 1:00
Sunday: Closed
Contact Us Now!

866-259-6172
Send Us a Message
"*" indicates required fields
We Service the Following Areas
Detroit's Premier Hearth store - Wood, Gas, Pellet Stoves & Inserts, Custom Fireplaces - serving Michigan & the greater Detroit area, including:
Almont MI - 48003 / Detroit MI - 48228 - 48219 - 48227 - 48224 - 48205 - 48221 - 48210 - 48238 - 48204 - 48213 / Flint MI - 48504 - 48506 - 48507 - 48503 - 48505 / Imlay City MI - 48444 / Lapeer MI - 48446 / Davison MI - 48432 / Ann Arbor MI - 48103- 48104 - 48105 - 48108 - 48109 / Richmond MI - 48062 / Chesterfield MI - 48047 - 48051 / Monroe MI - 48161 - 48162 / Saginaw MI - 48601 - 48602 - 48603 - 48604 / Lansing MI - 48906 - 48910- 48911 - 48912 - 48917 / Fenton MI - 48430 / Milford MI - 48380 - 48381 / Brighton MI - 48114 - 48116 / Romeo MI - 48065 / Durand MI - 48429 / Milan MI - 48160 / Dundee MI - 48131