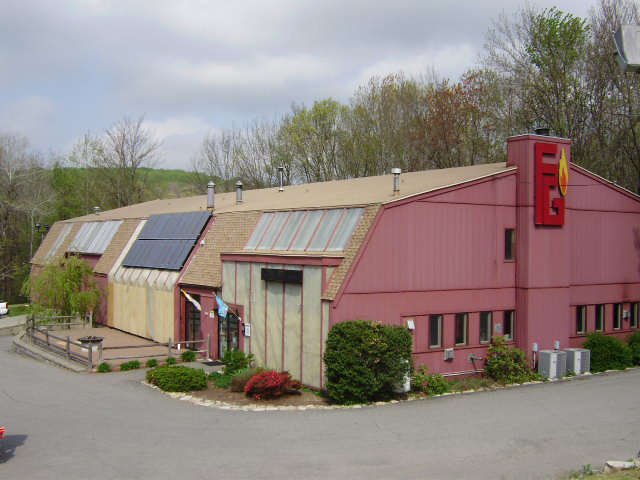 Visit Our Website
Fire Glow has been in business since 1969. We are a family run business in the second generation. Our unique showroom warehouse is tucked into the Jefferson Valley Industrial Park. We have 3000 sf of indoor showroom and about 1500 sf of outdoor patio. Attached to our showroom is about 10,000 sf of warehouse space for the products that we sell. We are authorized dealers for all the products that we sell and we have hand picked the products we feel are the best buys for the money you will be spending. Part of being an authorized dealer means that we are trained to service what we sell as well. We have four qualified sales staff and two certified technicians.
Our products consist of factory built fireplaces that burn wood, gas, or electricity, Stoves for burning wood, gas or electricity and inserts for wood gas or electricity. We also sell high end barbeques and patio heaters. We also carry a full line of accessories for the hearth and patio.
Company History
Fire Glow was started back in 1969 as an installing distributor of factory built fireplaces. In 1973 John Meeker Sr. purchased the business and was going to use it to build and market an efficient fireplace insert to help out local homeowners combat the cost of heating oil during the oil crisis. Mr. Meeker created the Fire Ventor grate system and marketed it locally with Fire Glow's glass door sales. Fire Glow grew in the new home and condo markets during the 70's and it was not until the 80's that Mr. Meeker would build and patent his second product called the Wood Kiln. This was the first burn chamber to pass the EPA's new emissions test, but it would never make it to market due to other challenges with the EPA. In 1986, Mrs. Meeker took over control of Fire Glow when Mr. Meeker left to do more work on his Wood Kiln. In 1993 John Meeker Jr. joined up with his mother to run the family business. Pellet stoves and gas fireplaces were beginning to take off and the building market was starting to dwindle. Our showroom grew in size as our product line expanded. In 2001, John Meeker Jr. purchased his mother out and became the new owner with his wife, Gail. They are still running the business and have added Gail's Sister Linda to the business as well. The third generation of Meekers are now starting to work the business, but it has not been determined if any of them will take control.
Facilities & Showroom
Fire Glow has resided at 2989 Navajo St since John Meeker Sr. built the building in 1974. The building was built as an energy efficient solar warmed and geothermal cooled structure. The building is now on its third type of solar as it has a 3 kilowatt system mounted on the south facing roof line. Our 3000 sf showroom has 12 fireplaces, and 11 stoves and inserts that are burning displays. We have an additional 35 models on static display. The warehouse space, approximately 10,000 sf, is divided up into areas to help us organize the thousands of parts and products that we carry. Customers can actually drive up into the warehouse , making loading simple especially in inclement weather. Fire Glow has two service vehicles for servicing products sold and delivery of jobs to be installed.
Services We Provide
Fire Glow's service department is comprised of two key technicians who are NFI certified. We carry a large selection of parts to get our customers up and running as quickly as possible. All warranty work is done by Fire Glow as the representative for the manufacturer. Fire Glow services all of Westchester County, Putnam County, and parts of Dutchess County. We will go into Connecticut for customers who have purchased from us. Our installations are done by our subcontractor. He was our employee in the 1990's and then took over his father's chimney service business. He now does most of our installations.
Specialties
Being a family business, you can always talk to an owner if needed. We pride ourselves on knowing the products that we sell and helping our customers find the products that will work for them. We do not push anything but we provide as much information as you can handle. We help you narrow your search and help you choose the correct product for your need. There is no pressure to buy and we are always happy to get additional information if needed. We ask the questions to get to know your needs and point you in the direction that you will need to go. There are no sales quotas, no commission, just questions and answers and a willingness to help. At Fire Glow, we spend as much time on the phone as we do on the sales floor. We feel that if we can give honest answers to questions even if it is to direct you somewhere else, you will remember Fire Glow when it comes time to purchase what we sell.
Some of our services include:

Fireplace Installation
Insert Installation
Stove Installation
Gas Appliance Service
Pellet Stove Service
Chimney, Flue Installation
Chimney Caps
Chimney Chase Tops
Certifications / Affiliations
Hearth Patio Barbeque Association (HPBA)
North East HPBA (NEHPBA)
National Fireplace Institute (NFI)
Yorktown Chamber of Commerce (YCC)
Mahopac Chamber of Commerce
Putnam County Chamber of Commerce
Product Summary
Currently Fire Glow sells wood burning factory built fireplaces, gas burning built-in fireplaces, electric built-in fireplaces and the parts needed to support these sales. Fire Glow sells Accessories for masonry fireplaces as well. Items like glass doors, grates, tool sets, caps and dampers, wood holders and cleaning supplies. Fire Glow sells four different manufacturers of wood, gas and pellet stoves and inserts, plus the parts needed for installation and servicing of these stoves. Fire Glow sells high-end, American-made grills that can be either free standing or built in. The grills tend to start in price from $1500 and can then go up to full outdoor kitchens with $30,000 worth of appliances. Fire Glow also sells fire pits in wood or gas and patio heaters in natural gas, propane and electric.
Brands We Carry (Partial List)
Fireplaces & Fireplace Inserts
Kingsman gas fireplaces, Atra Gas fireplaces, Ambiance Gas fireplace, FMI wood burning fireplaces, Dimplex & Amantii Electric Fireplaces
Inserts by Jotul, Enerzone, Quadra Fire, and HWAM
Stoves
Enerzone, Jotul, Quadra Fire, Eco Choice, and HWAM
Other
Barbeques by Fire Magic and American Outdoor Grills (AOG)
Chimneys by Selkirk, BDMVisit Our Website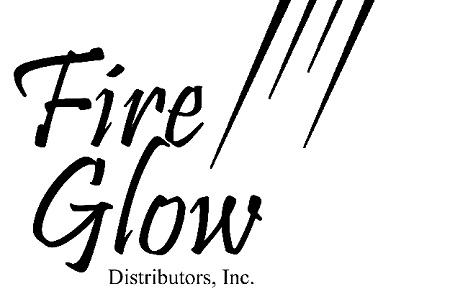 Our Address:
173 Tomahawk St
Yorktown Heights,, NY 10598
Contact: John Meeker
Office Phone: (914) 248-7775
Email: fireglow@fire-glow.com
Website:
https://fire-glow.com/
Hours:
Monday: Closed
Tuesday: 9:00 - 5:00
Wednesday: 9:00 - 5:00
Thursday: 9:00 - 5:00
Friday: 9:00 - 5:00
Saturday: 9:00 - 5:00
Sunday: Closed
Contact Us Now!

(914) 248-7775
Send Us a Message
"*" indicates required fields
We Service the Following Areas
Carmel NY 10512
Yorktown NY 10598
Somers NY 10589
Cortlandt Manor NY 10567
Putnam Valley NY 10579
Scarsdale NY 10583
Patterson NY 12563
Putnam Lake NY 10509 - 12563
Brewster NY 10509
North Salem NY 10560
Lewisboro NY 10590 - 10536 - 10526 - 10597 - 10518
Peekskill NY 10566
Cold Spring NY 10516
Kent NY 14477
Southeast NY 10509
Ardsley NY 10502
Armonk NY 10504
Bedford NY 10506
Briarcliff Manor NY 10510
Chappaqua NY 10514
Katonah NY 10536
Croton Falls NY 10519
Croton-on-Hudson NY 10520
Dobbs Ferry NY 10522
Eastchester NY 10709
Elmsford NY 10523
Harrison NY 10528
Hartsdale NY 10530
Hawthorne NY 10532
Larchmont NY 10538
Mamaroneck NY 10543
GREENWICH CT 06830 - 06831
Brookfield CT 06804
Danbury CT 06810 - 06811
Westchester County, Putnam County, Dutchess County, Fairfield County