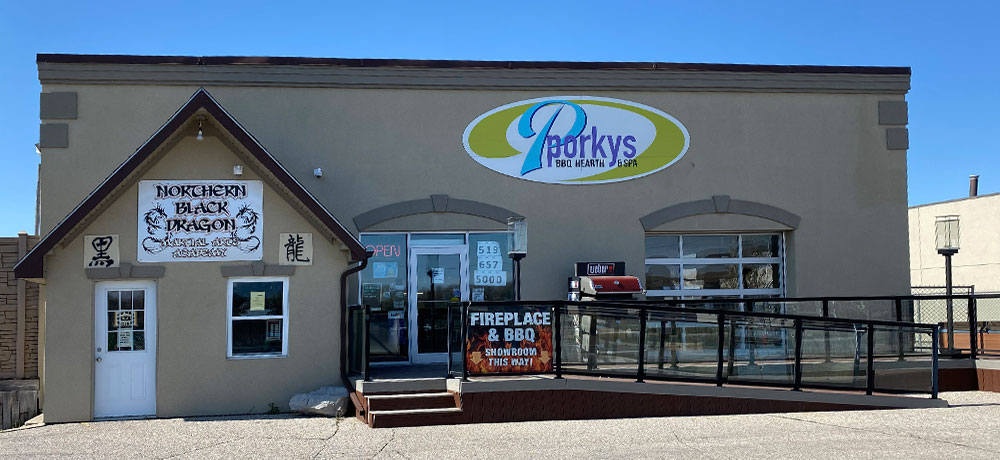 Visit Our Website
At Porky's, our goal is to provide you with the best overall customer experience. We would love for you to pop in and be pampered and dazzled by our amazing staff. Visit our showroom to see our diverse selection of products and to speak to our expert staff.
Company History
Porky's BBQ Hearth & Spa in London, Ontario has been in business since 2003. The company began after the owner, George, had spent time installing gas lines for BBQs, pool heaters and other gas appliances. He turned his installation business into the family operated retail location that it is today, while continuing to offer high quality service with the help of a knowledgeable and experienced staff. In fact, Porky's sales manager is a former installer who has been in the hearth industry longer than Porky's has been called Porky's. No matter who you speak to at Porky's, you can count on getting expert advice.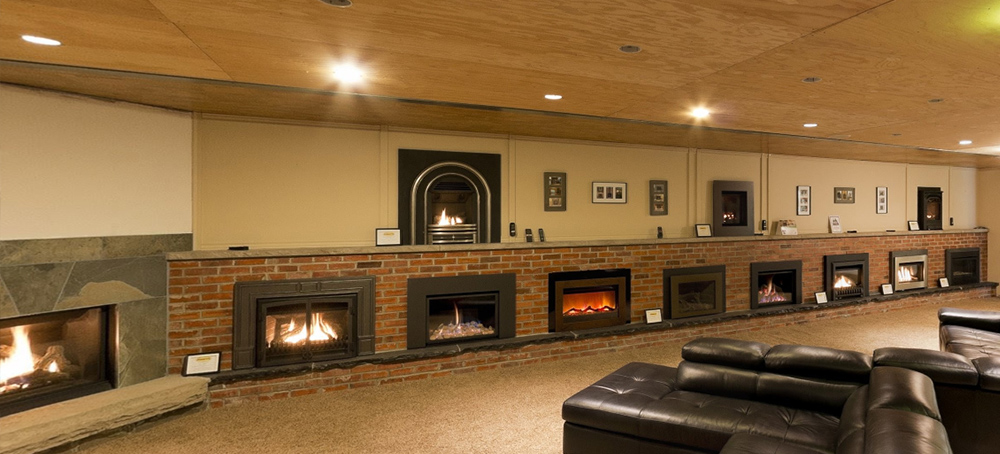 Services We Provide
What We Offer:
BBQs, fireplaces, and Inserts
Hot tub sales and installation
Accessories, including hot tubs covers, chemicals, BBQ tools
Excellent service on everything you buy
Delivery, assembly, installation
Gas line installation
Propane tanks filled on site
Some of our services include:

Fireplace Installation
Insert Installation
Stove Installation
Gas Log Installation
Gas Appliance Service
Pellet Stove Service
Wood Appliance Service
Chimney / Flue Cleaning
Chimney / Flue Installation
Chimney Liners
Chimney Caps
Chimney Crowns
Chimney Chase Tops
Limited Chimney Masonry Work
Complete Chimney Masonry Work
Custom Fireplace Installation
Product Summary
We have a large selection of BBQs, fireplaces, hot tubs. Quality brands, plus service and support.
Brands We Carry (Partial List)
Fireplaces
Valor, Montigo, Lopi, Stuv, Amantii, Ambiance
Barbecues
Weber, Broil King, Big Green Egg, Crown Verity, Kamado Joe
Outdoor Hot Tubs
Bullfrog Spas, Marquis Spas, LixiVisit Our Website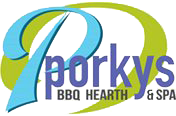 Our Address:
1075 Sarnia Road
London, ON N6H 5J9
Contact: George Giesen
Office Phone: (519) 657-5000
Email: George@Porkys.ca
Website:
https://porkysbbqleisure.com/
Hours:
Monday: 9:00 - 5:00
Tuesday: 9:00 - 5:00
Wednesday: 9:00 - 5:00
Thursday: 9:00 - 5:00
Friday: 9:00 - 5:00
Saturday: 9:00 - 4:00
Sunday: Closed
Contact Us Now!

(519) 657-5000
Send Us a Message
"*" indicates required fields
We Service the Following Areas
Saint Thomas, ON
Lucan, ON
Strathroy, ON
Ingersoll, ON
Aylmer, ON
Saint Marys, ON
Port Stanley, ON
Parkhill, ON
Tilsonburg, ON
Woodstock, ON
Glencoe, ON
Exeter, ON
Tavistock, ON
West Lorne, ON