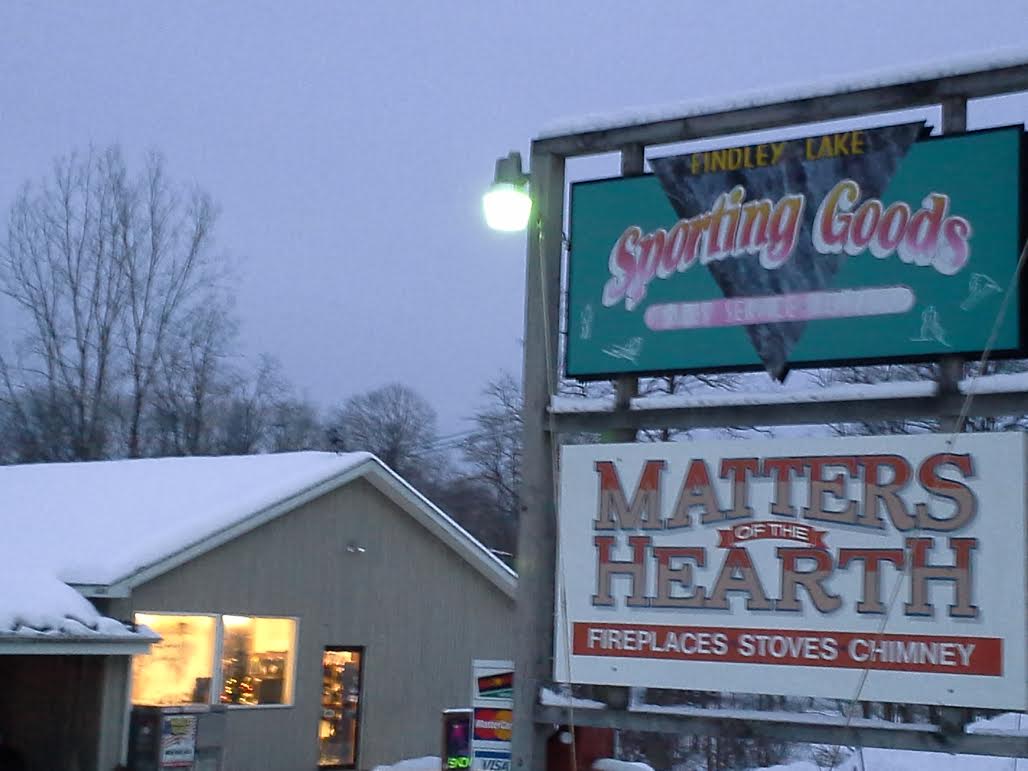 Visit Our Website
Matters of the Hearth is a full service hearth store committed to delivering high quality products and top-of-the-line customer service. We offer the best selection of fireplaces, stoves, and inserts as well as a full range of chimney cleaning and repair services. For nearly two decades we have been loyally serving local residents which has gained us thousands of happy customers. Matters of the Hearth is a business built on good reputation. Many of our new clients are actually referrals from satisfied customers and we pride ourselves on knowing that local homeowners consider us reliable and friendly.
The products we offer are high quality, built to last, and deliver top-of-the-line performance. Most of the stoves, fireplaces, and inserts we sell come with a lifetime warranty! When you buy from us, you are just beginning a long, happy relationship. We offer installation and repair services for your new hearth product for the life of the appliance.
Company History
Owner Matt Hanby pursued his vision over 2 decades ago as a part-time chimney sweep. In 1996, he decided to turn his part-time job into a full-time operation. Matters of the Hearth continued to grow, and in 2001 Matt decided it was time to open a showroom to display his beautiful selection of stoves, fireplaces, and inserts. Our company now offers professional chimney services, fireplace restoration, chimney relining, and a wide selection of high quality gas stoves and fireplaces, wood burning fireplaces, stoves and inserts - all with code compliant installation.
Facilities & Showroom
Our cozy showroom offers customers a relaxing place to shop for fireplaces, stoves, or inserts. Homeowners can view a great selection of freestanding gas stoves, built-in gas inserts, freestanding wood stoves, wood burning inserts, high efficiency wood burners, gas log sets, custom glass doors, and even a few hearth and fireplace accessories and tool sets.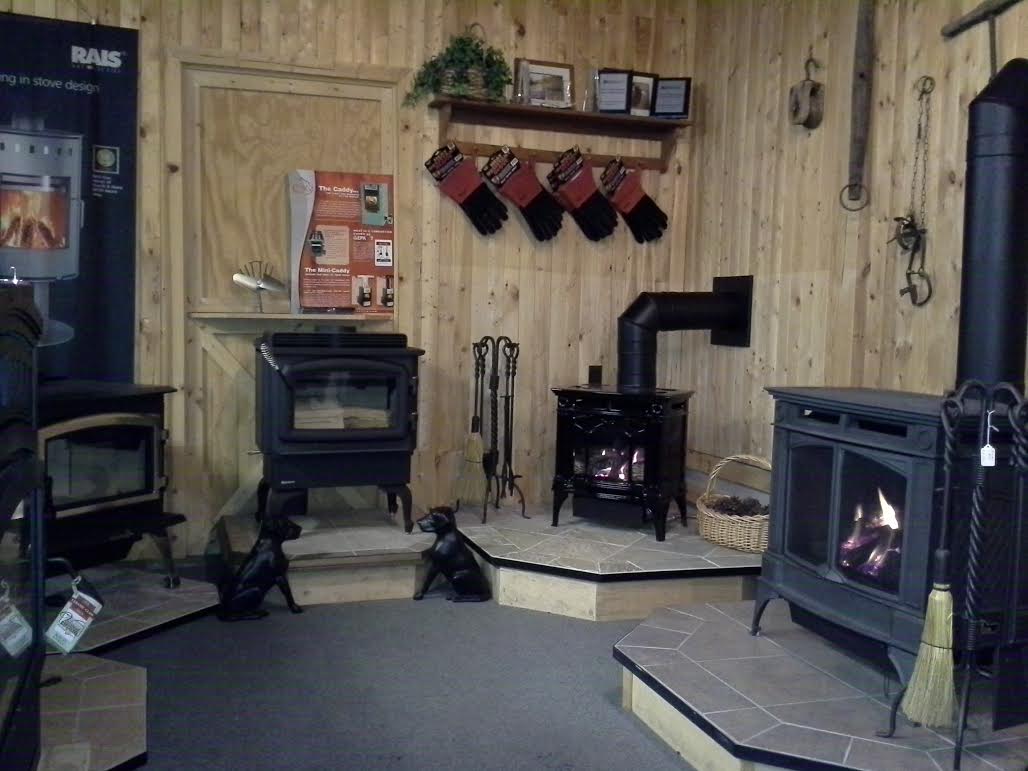 Services We Provide
Matters of the Hearth offers complete installation services for all fireplaces, inserts, and stoves. We employ highly skilled technicians that get the job done right and on time. We also offer a number of different chimney services from inspections to repairs and cleaning. Our professionals are here to help you throughout the life of your appliance.
Specialties
We are a full service hearth store that not only sells fireplaces, inserts, and stoves, but also installs and services them, too. We offer full fireplace restoration services and perform chimney relining services for gas, wood, oil, and coal appliances and fireplaces.
Some of our services include:

Fireplace Installation
Insert Installation
Stove Installation
Gas Log Installation
Gas Appliance Service
Pellet Stove Service
Wood Appliance Service
Chimney / Flue Cleaning
Chimney / Flue Installation
Chimney Liners
Chimney Caps
Chimney Crowns
Chimney Chase Tops
Chimney Rain Pans/Shrouds
Limited Chimney Masonry Work
Complete Chimney Masonry Work
Firebox Rebuilding
Custom Fireplace Installation
Fireplace Mantle, Surround, Wall Treatment Installation
Certifications / Affiliations
CSIA - Chimney Safety Institute of America
NCSG - National Chimney Sweep Guild
BBB - Better Business Bureau
Pennsylvania Chimney Sweep Guild
New York Chimney Sweep Guild
NFIB - National Federation of Independent Businesses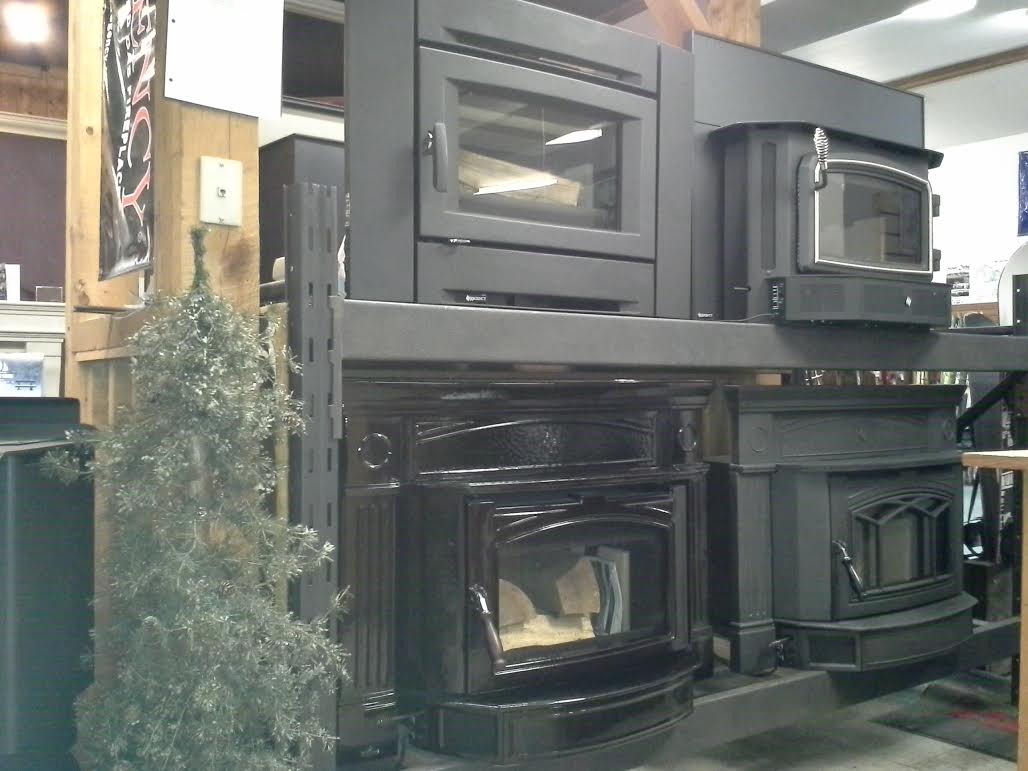 Product Summary
Wood Burning Fireplaces, Inserts & Stoves - Gas Burning Fireplaces, Inserts, & Stoves - Coal Burning Appliances - Pellet Stoves & Inserts - Fireplace Venting - Custom Doors - Tool Sets - Hearth Pads - Hearth Accessories
Brands We Carry (Partial List)
Fireplaces, Inserts, & Stoves
Regency, Hampton, Enerzone, Buck, Vermont Castings, Ambiance, Valcourt, Valor, Napoleon
Other
Stoll Custom Doors, American Log Sets, Hargrove Logs, Napoleon Gas Logs, Homesaver Liners, Ahren's Liners, BDM Caps & Liners, American Metal Products, Gelco Dampers, Vestal Dampers & GratesVisit Our Website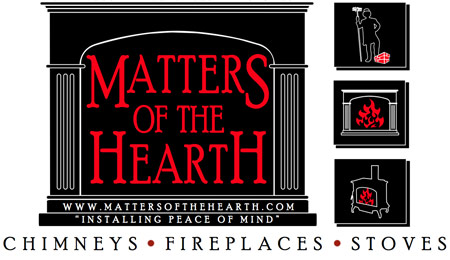 Our Address:
2842 Route 426
Findley Lake, NY 14736
Contact: Matt Hanby
Office Phone: 716-753-0364
Email: mattersofthehearth@gmail.com
Website:
https://www.mattersofthehearth.com/
Hours:
Monday: 8:00 - 7:00
Tuesday: 8:00 - 7:00
Wednesday: 8:00 - 7:00
Thursday: 8:00 - 7:00
Friday: 8:00 - 7:00
Saturday: 8:00 - 7:00
Sunday: 9:00 - 5:00
Contact Us Now!

716-753-0364
Send Us a Message
"*" indicates required fields
We Service the Following Areas
Erie PA - 16509 - 16510 - 16508 - 16502 - 16503 - 16504 - 16505 / Harborcreek PA - 16421 / North East PA - 16428/ Waterford PA - 16441 / Fairview PA - 16415 / Warren PA - 16365 / Edinboro PA - 16412 / Meadville PA - 16335 / Jamestown NY - 14701 / Bemus Point NY - 14712 / Mayville NY - 14757 / Sherman NY -14781 / Westfield NY - 14787 / Findley Lake NY - 14736 / Clymer NY - 14724 / Frewsburg NY - 14738 / Falconer NY - 14722 / Corry PA - 16407 / Union City PA - 16438 / Chautauqua County / Cattaraugus County / Erie County / Warren County / Crawford County