Visit Our Website
Serving the area since 1979. A 7,000 square foot showroom with products include fireplaces, wood stoves, glass doors, gas logs, electric fireplaces, pellet stoves, accessories, and more. You'll find the perfect fireplace for your home. You'll also find everything your heart desires including weather-resistance wicker, hand-carved outdoor furniture, wrought iron furniture, and much more.
Along with the highest quality products for your patio, we also sell various outdoor and indoor accessories, gas grills, and beautiful fireplaces.The Patio Shop & Fireplace Center offers the finest in indoor & outdoor living, including providing local residents with the best fireplaces, wood stoves, glass doors, gas logs, electric fireplaces, pellet stoves, accessories, and more.
Our experienced sales staff stays up to date on fireplaces, gas stoves, wood burning stoves, and chimney systems as well as their installation and troubleshooting guidelines to ensure that each customer gets a quality product and the service they deserve. Make sure you accept nothing less than the best for your home & lifestyle, and shop at the Patio Shop & Fireplace Center for all of your hearth & heating needs.
Company History
The store was founded as an ornamental iron shop in the early 70s. In 1979, Randy and John Dryden (who had recently graduated from college) were getting ready to settle into their respective careers when their father, Bob Dryden spotted the store for sale in Amarillo. "He wanted to keep us in the area so he recommend that we give retailing a try," remembers Randy Dryden. The brothers had roots in the hardware and heavy equipment industries so they decided it would be interesting to narrow down their focus to one product category: hearth products.
Everything about the shop was attractive to the Dryden's including the fact that it is located on a major highway that offers great visibility to passersby, many of whom stop in just to check out the store. It is also situated in the heart of a seriously hearth-reliant area. "Most of the people in our market, which spans 200 miles in every direction, live in rural agricultural communities so they use hearth products as a source of heat," says Dryden. He adds that the competition will carry fireplaces, stoves or gas logs but there are not many other full time hearth shops that are totally committed to the fireplace industry. "When people come into our store they know we'll be able to help them find the right product, even if they don't know themselves what they want." The store carries a wide range of products at a broad range of price points including stoves, fireplaces, gas logs, gas inserts, fireplace accessories and even offers firewood for sale. In 1985, the Dryden's diversified business when they purchased a local patio shop and brought both operations under one roof as The Fireplace Center and Patio Shop. "It rounded out our business because we needed the security of having something to fill in the gaps during the summer months." Over the years the Dryden's have evolved their business – adding decorative gas fireplaces and other hearth products – but they haven't strayed far from their core business: customers who rely on fireplaces and stoves for energy. "It's normal for the rural communities we serve to lose electricity for up to two weeks after a major storm or a blizzard. People have no choice but to be energy self reliant," explains Dryden. The brothers are always looking for ways to offer more or better heating options for customers. They have recently started encouraging them to take a look at new efficient heating products including gas inserts, which are the next step for someone wanting to gain more efficiency and heat from a conventional fireplace. "Customers look to us to know our products and to give them advice – that's why we are here," he adds.
It's not uncommon for someone to drive 200 miles across the vast plains of Texas to Amarillo to visit The Fireplace Center and Patio Shop, one of the area's most respected hearth retailers. The 40-year-old business is committed to the 250,000 plus residents of Amarillo and the surrounding areas in a way that makes them feel like family. For store owners/brothers Randy and John Dryden, knowing their customers and their business is what makes the store tick and keeps people coming back for more.
Facilities & Showroom
Today the shop (that sits on 2 ½ acres of land) boasts a 7,000 square foot showroom floor that is merchandised with all of its products year round. Come visit the large fireplace & patio showroom located in Amarillo TX. You'll be able to browse through a wide selection of fireplaces, stoves, inserts, patio furniture, grills, and accessories. Our friendly sales staff is on hand to provide assistance and advice as well as in-depth knowledge about each and every product on our showroom floor.
Services We Provide
Staff members stay up to date on fireplaces, gas stoves, wood burning stoves, and chimney systems as well as their installation and troubleshooting guidelines to give you the quality service you deserve. Our in-house service technicians offer installation, service & some repairs for the fireplaces, stoves, and inserts we sell. Our team stays up to date with installation and troubleshooting guidelines to ensure you can have full enjoyment of your hearth product.
Specialties
If your home feeling a little bare, we have the new fireplace, patio furniture, gas grill, and wide array of home products that will add the special touch you're missing.
Some of our services include:

Fireplace Installation
Insert Installation
Gas Log Installation
Gas Appliance Service
Pellet Stove Service
Wood Appliance Service
Chimney Liners
Chimney Caps
Chimney Crowns
Chimney Chase Tops
Chimney Rain Pans / Shrouds
Certifications / Affiliations
HPBA
BBB
Amarillo Chamber of Commerce
Product Summary
Fireplaces & Stoves, Patio Furniture, Gas Grills, Charcoal Grills and accessories, Firewood, Pottery, Outdoor Decorations and much more
Brands We Carry (Partial List)
Fireplaces & Inserts
Fireplace Xtrordinair, Heatilator, Dimplex, Quadra-Fire
Stoves
Lopi, Hearthstone, Vermont Castings, Harmon
Other
Rasmussen Gas Logs, Dimplex - Electric Stoves & Inserts, Heatilator - Electric Inserts, DCS Appliances, Big Green Eggs & Accessories, Cookshack - Smokers & Accessories, Napoleon - Grills & AccessoriesVisit Our Website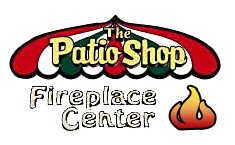 Our Address:
6018 Canyon Drive
Amarillo, TX 79109
Contact: John Dryden
Office Phone: (806) 352-2031
Email: fireppatios@yahoo.com
Website:
http://fireplacecenter-patioshop.com
Contact Us Now!

(806) 352-2031
Send Us a Message
"*" indicates required fields
We Service the Following Areas
Fireplace, Stove, & Insert Store serving:
Amarillo TX 79109 - 79107 - 79105 - 79118
Canyon TX 79105 - 79106
Claude TX 79019
Fritch TX 79036
Vega TX 79092
Dalhart TX 79022
Plainview TX 79072 - 79073
Groom TX 79039
McLean TX 79057
Dumas TX 79029
Borger TX 79007 - 79008
Pampa TX 79065 - 79066