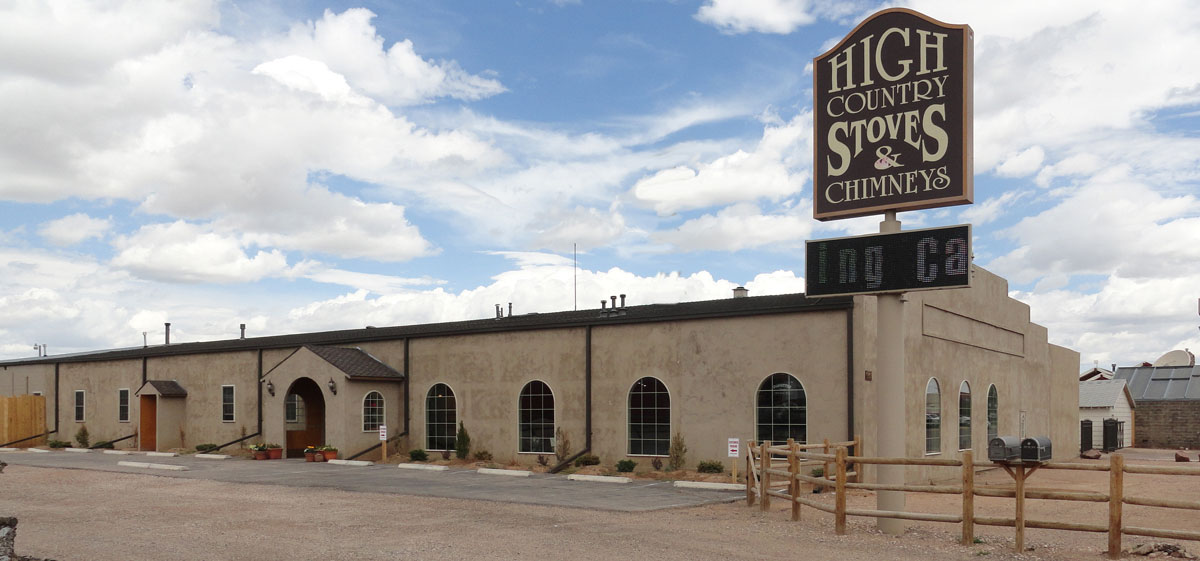 Visit Our Website
High Country Stoves & Fireplaces is committed to serving the families of southeastern Wyoming and north-central Colorado with the best service provided by the best trained and certified staff and the best quality stoves and fireplaces at fair prices. Let us help you devise the smartest strategy for improving the warmth and comfort of your home. We provide installation services for stoves and fireplaces purchased from our store, there is no need to call someone else. We put our money where our mouth is, with a 30 day money-back guarantee because we desire to have happy customers. Having happy customers makes good sense, in addition to being the right thing to do.
Company History
Larry and Becky James started High Country Stoves with a chimney service business in 1989 and quickly expanded to selling stoves and chimneys by 1991. When we first started we worked out of our two-car garage and quickly realized that we needed a dedicated space with a showroom. We purchased an old doctor's office on 5th Street in 1991 and had our grand opening in 1992. By 1997 we had outgrown our initial 1,000 sq foot building, so we added a 3,500 sq foot addition that filled up the lot for a total of 4,500 sq feet. When we outgrew that space by the year 2000 we searched for 3 years until we found our current location on 3rd Street with 27,000 sq feet under roof.
Facilities & Showroom
We moved into our 21,000 sq foot main building in 2004 after an extensive renovation of this 1947 lumber yard. Our current 5,500 sq foot showroom allows us to have enough room so that we display over 100 top quality stoves & fireplaces. We also have a 7,000 sq foot onsite warehouse so that we stock many of the products we sell with the chimney to install them. We also have a 1,000 sq foot area for parts and component storage so that if your stove needs an additional part we usually have it in stock, instead of needing to order it in.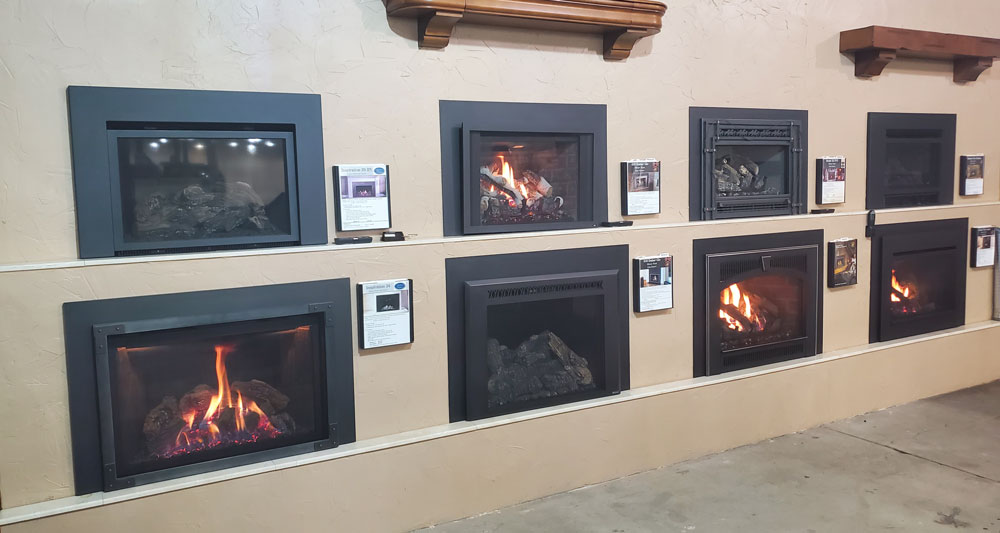 Services We Provide
High Country Stoves & Chimneys has a team of dedicated installers & service crew that will provide professional installation & service of your new wood stove, gas stove, pellet stove, gas fireplace, wood fireplace, wood insert or other hearth & heating appliance.
Some of our services include:

Fireplace Installation
Insert Installation
Freestanding Stove Installation
Gas Appliance Service
Pellet Appliance Service
Wood Appliance Service
Chimney Installation
Chimney Chase Tops & Shrouds
Gas Supply Line Plumbing
Fireplace Mantels
Certifications / Affiliations
HPBA, RMHPBA, NCSG
CSIA Certified Chimney Sweep
NFI Master Hearth Professional
F.I.R.E. Certified Inspector
NFI Certified Hearth Design Specialist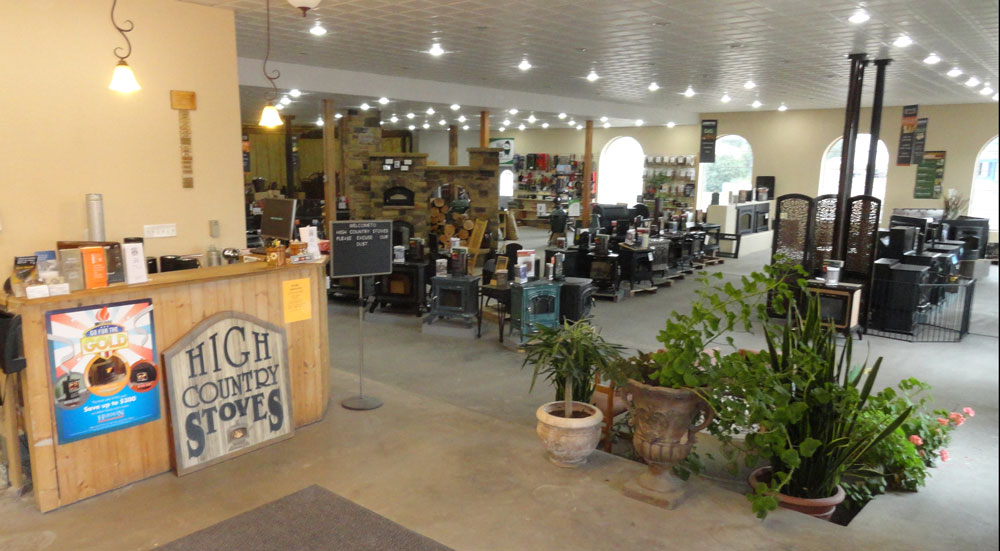 Product Summary
High Country Stoves & Fireplaces has a team of dedicated installers and service crew that will provide professional installation and service of your new wood, gas or pellet stove or fireplace. Our services are provided for the following products purchased from our store.
Brands We Carry (Partial List)
Fireplaces
Fireplace Xtordinair, RSF, Renaissance, QuadraFire, HearthStone, Ambiance, Supreme, TempCast
Stoves & Fireplace Inserts
Lopi, Fireplace Xtrordinair, QuadraFire, HearthStone, Ambiance, Kuma, Harman, Morso Visit Our Website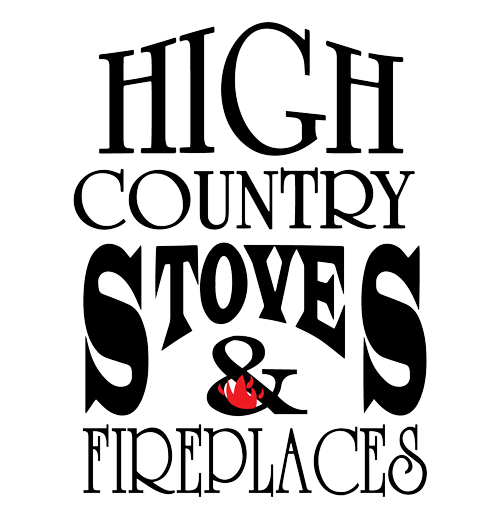 Our Address:
860 N. 3rd Street
Laramie, WY 82072
Contact: Larry James
Office Phone: (307) 745-4488
Email: sales@highcountrystoves.com
Website:
http://www.highcountrystoves.com
Hours:
Monday: 9:30 - 6:00
Tuesday: 9:30 - 6:00
Wednesday: 9:30 - 6:00
Thursday: 9:30 - 6:00
Friday: 9:30 - 6:00
Saturday: 10:00 - 3:00
Sunday: Closed
Contact Us Now!

(307) 745-4488
Send Us a Message
"*" indicates required fields
We Service the Following Areas
Laramie, WY | Albany, Carbon, Laramie, Platte & Goshen Counties in Southeastern Wyoming and Jackson, Weld and Larimer Counties in North Central Colorado