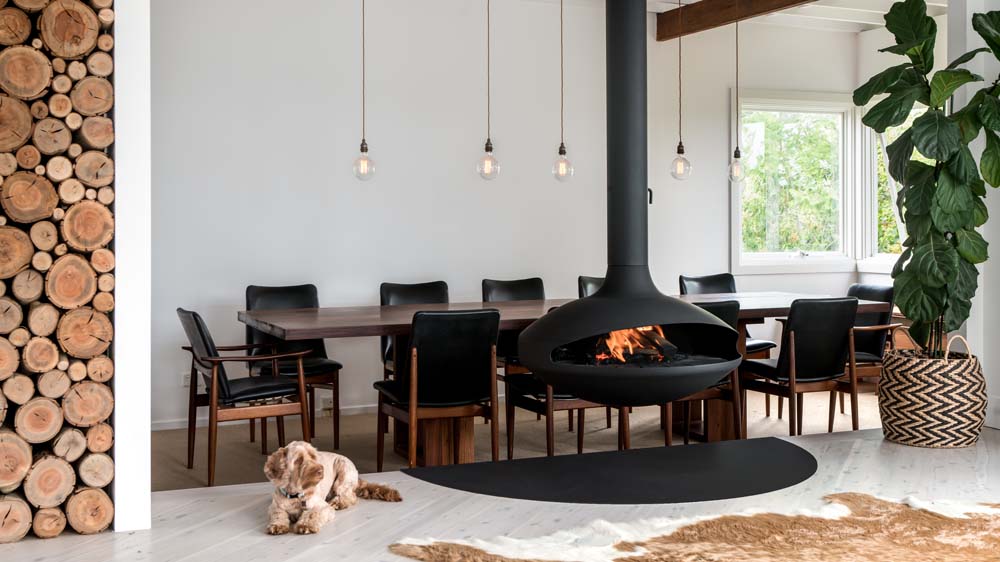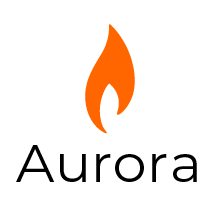 Australia's premium luxury and iconic suspended fireplace is completely revolutionary. It is a combination of a unique fireplace, and a functional art piece, in a perfect balance.
Aurora Suspended Fires was born out of an artist's eye for design and a deep understanding of Engineering.
The creator of Aurora, Neil McCarthy, has drawn from his wealth of Marine Engineering but also from his love of the ocean to create beautiful and very elegant fireplaces.
Each fireplace is exclusively handcrafted.
How Do We Work?
Aurora Suspended Fires are securely connected in the roof space on a stainless steel ceiling bracket, which is custom made to fit the pitch of the customers ceiling.
A stainless steel ball bearing system connects the firebox to the lower flue, enabling the fire to be rotated around 360 degrees.
This unique feature allows the fire to be easily directed to face any part of the room.
Aurora Suspended Fireplaces are open fireplaces, available in wood burning, bio-ethanol, or a wood bio-ethanol hybrid (which does both)
Find a Local Store
Unique Features
360 rotation
Suitable for indoors and outdoors
Pizza oven functionality
35 7/16" diameter
6" Gauge
Heat Output: Aether 8.2KW, Hearth 7.2 KW
Superior luxury quality
5 year warranty
Certified to US/CAD standards
UL 737- 2011 (R20150) & ULC - S627-00
Other Interesting Elements
During winter, creating a cosy environment is an essential part of the daily routine. A wood fire heats a room far more effectively with lively flames and cosy embers can be used as a primary source of heat.
Aurora wood fires are designed to be both beautiful and functional. The firebox and lower flue are made from steel which is an excellent heat conductor. This produces both direct heat from the fire itself and radiant heat from the steel, and of course the perceived heat from the dancing flame and crackling logs.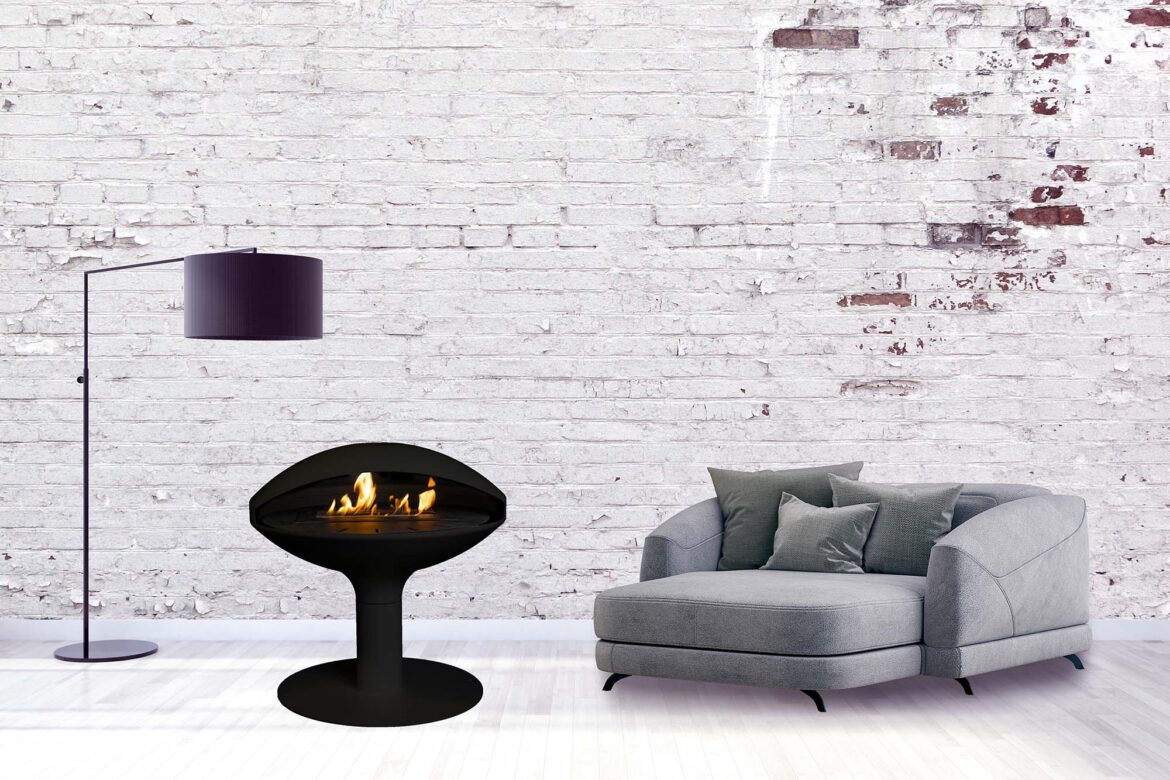 Aurora Suspended Fires Gallery of Ideas
See more of the WE LOVE FIRE Gallery of Ideas
For more information, please contact a WE LOVE FIRE retailer partner near you.
Find a Local Store