The Perfect Compliment to any Fireplace and Mantel
We are excited and proud about our new discovery! MantelMount is an innovative company that has the perfect solution for mounting a television over a fireplace and still be able to get the perfect viewing angle and the best picture quality.
Founded in 2014 and located in Carlsbad, MantelMount provides unique television mounts for use above fireplaces. It was created by a mechanical engineer who suffered from neck pain caused by watching his own television high above the fireplace. He put his engineering skills to work and created the perfect solution for mounting a television high on a wall.
Find a Local Store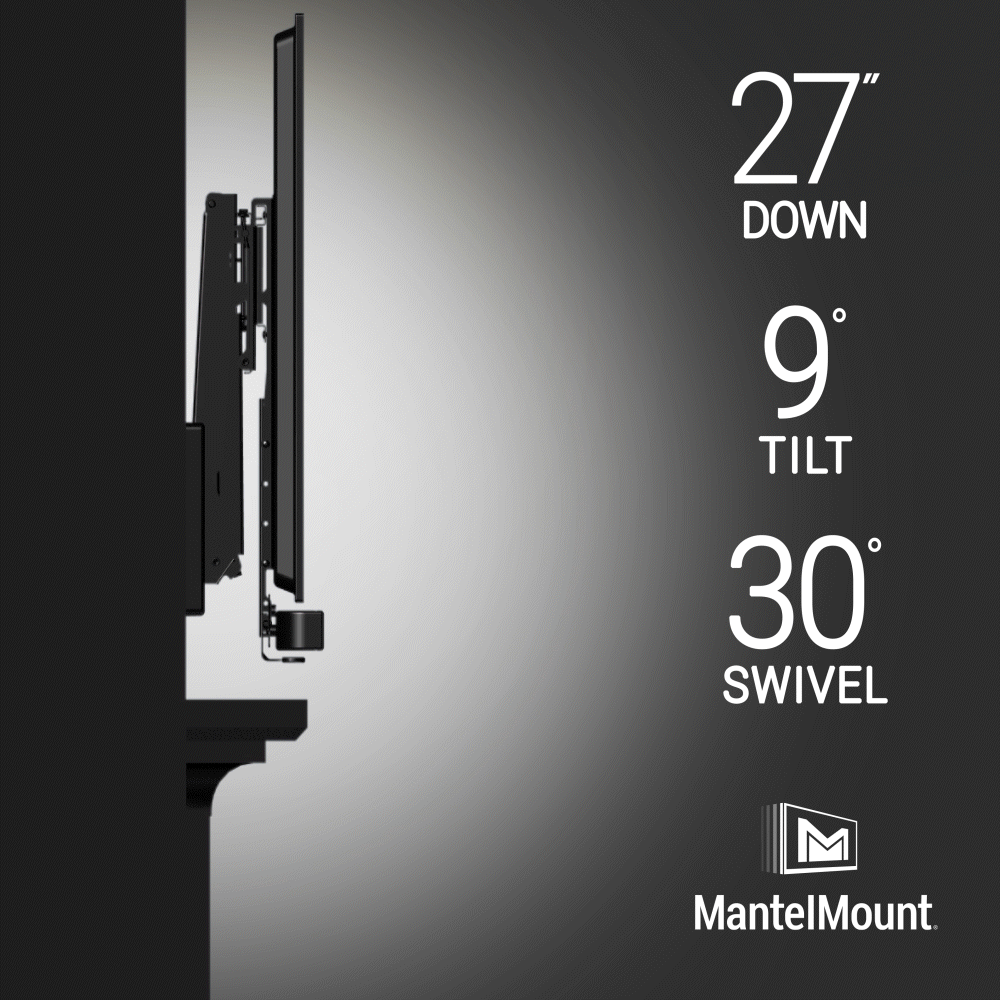 With a beautiful fireplace and mantel, the natural location for a television is directly above this focal point of the room. Yet, placing a TV above a fireplace moves the image you're trying to watch well above eye level. Think back to the last time you went to the movie theater and had to sit in one of the front three rows. Chances are you walked out of the theater with a stiff neck. Cranking your neck into an unnatural position for an extended period of time is going to be uncomfortable. With just the click of a button, the MantelMount MM860 allows you to easily lower the TV, while clearing your mantel, to the perfect viewing angle, swivel the TV left or right, and easily return it back to its original position. This ensures the optimal viewing angle and best picture quality while enhancing the beautiful fireplace and mantel – the focal point of the room. Their automated robotic mounts also work with or without popular home automations systems.
All MantelMounts come with a protection system that ensures your mount and television will never hit the wall or the mantel once properly installed. Made of thick high-quality steel, you can be confident that your television investment is well protected. Every ProSeries MantelMount comes with a built-in heat-sensing safety feature. The automated version can automatically retract the TV back to its original position if the temperature gets too hot and, for the manual version, the handles will change color providing a visual cue that the temperature has reached 110° Fahrenheit (43° celcius).
MantelMount is so proud of their products that they are backed by a Lifetime Limited Warranty. We are sure you will enjoy your next movie night experience with MantelMount!

Find a Local Store
MantelMount Gallery of Ideas
See more of the WE LOVE FIRE Gallery of Ideas