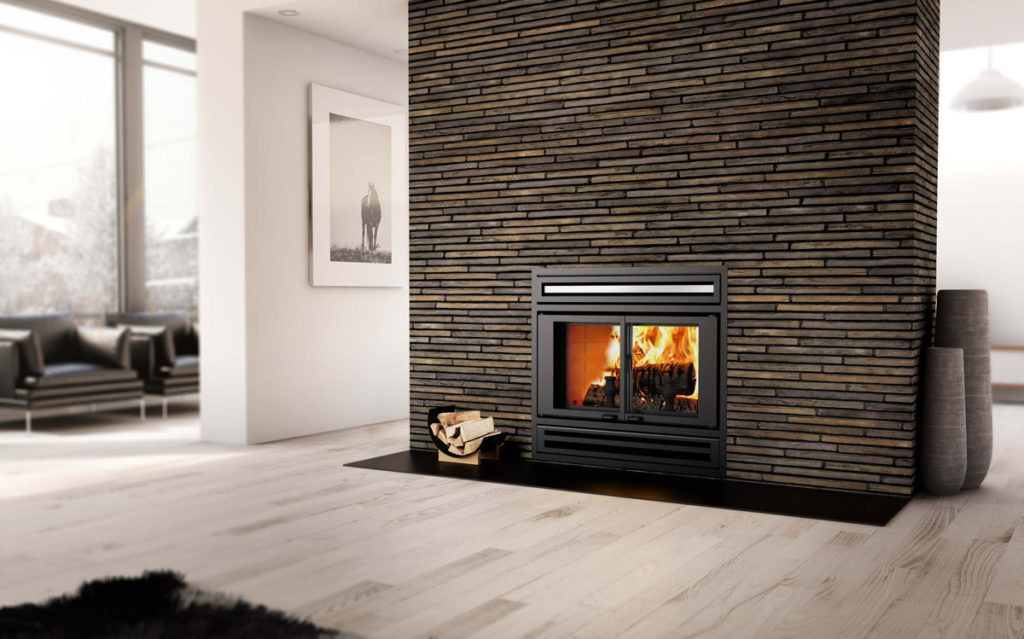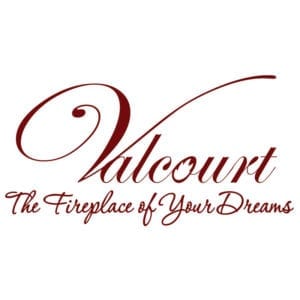 Choose Valcourt fireplaces for their outstanding performance, energy-efficiency and efficient heating. Every design incorporates emissions below EPA limits and has a slow combustion process for maximum efficiency. If you so desire, you can even open the door to your fireplace for a really authentic atmosphere.
As a brand, Valcourt creates aesthetically-appealing fireplaces that will make your home truly unique while effectively heating it. Designs use soapstone, which has amazing heat storage properties and a wonderful look. The energy from the fire is released as heat over the course of the whole day and even at night time, if you wish!
Style is synonymous with Valcourt and their main focus is to provide wood fires to enjoy with open or closed doors. You can even use a Valcourt fire with an additional heating source in your home.
The main benefits of Valcourt fires include:
Mass fireplaces with integrated cooking facilities and benches – ideal for your kitchen.
Performance fireplaces combining style with maximum efficiency.
Low emissions and environmentally-friendly designs - energy efficient fireplaces that comply with EPA (Environmental Protection Agency) clean-air standards.
Amazing decorative wood-burning fireplaces with sleek, modern designs for an enchantingly warm ambiance in your room.
Ample room for loading wood.
Secure when used with a fire screen so you can enjoy a natural fire while shielding yourself from sparks.
For more information, please contact a WE LOVE FIRE retailer partner near you.
Find a Local Expert
Valcourt Gallery of Ideas
See more of the WE LOVE FIRE Gallery of Ideas