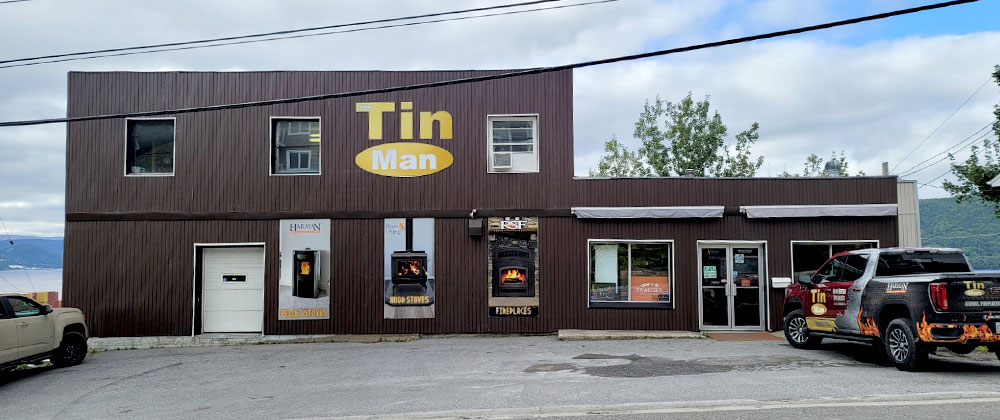 Visit Our Website
We are proud to say our company is family owned. And as a family, we also take pride in the service and products we offer our clients. If it's not good enough for our family then it's not good enough for our customers. Our employees feel the same!
We offer a wide range of products adapted to our Newfoundland seasons. Our outstanding selection of wood, pellet and gas burning freestanding stoves, and inserts are a tribute to good old-fashioned values like quality and safety. We focus on two simple ideas: use super efficient, eco-friendly products, and install them with expert care. We also can produce many items such as: ductwork, rocker panels for vehicles and metal signs. Just about anything made of metal. Just ask us!
Company History
At The Tin Man, metal was our first love and it's why we started our little shop at first. It started as a family business in the basement in 2001 and grew.  We later added wood stoves and fireplaces to best serve our clients. And yes it really is a family business! Just ask for mister "Parsons" and you'll have to chose between Calvin, Peter or Randy!
In 2017, we were proud to win three awards: Harman Dealer of the Year (Most sales in Atlantic Canada), Blaze King Dealer of the Year (Most sales in Atlantic Canada), and Compact Appliances Dealer of the Year (an award voted on by every staff member at Atlantic Canada's largest wholesaler of hearth products).
Facilities & Showroom
Come and see our experts and our variety of products in store. You will have a better idea of what products and styles fit your home and expert advice with it!
Monday through Friday 8:00 - 5:00 pm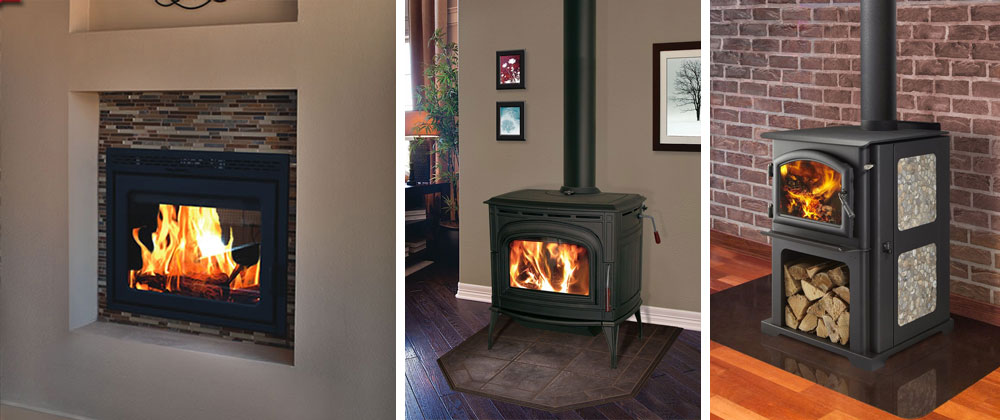 Services We Provide
Wood and pellets stoves; Wood, pellets and charcoal grills; Kitchen appliances; Inserts; Ductwork; Metal signs; Rocker panel for vehicles
Some of our services include:

Stove installation
Insert installation
Metal sign installation,...

We install any product you buy in our store!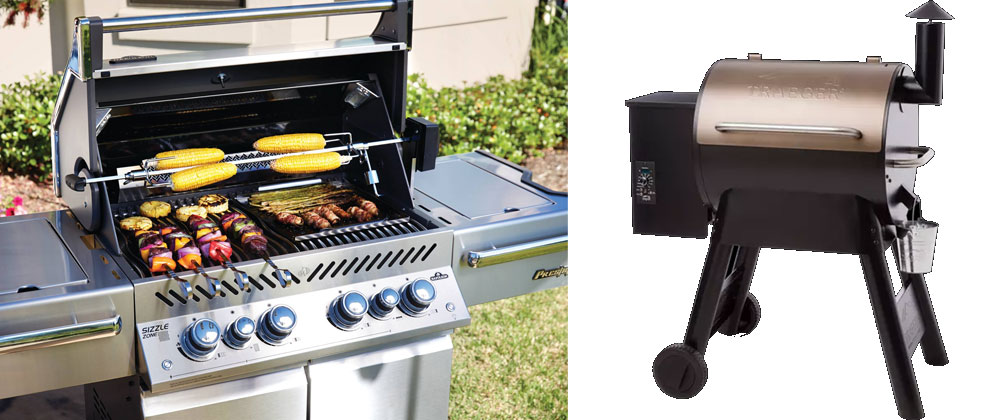 Brands We Carry (Partial List)
Grills
Harman, Blaze King, Kamadojoe, Broil King, Thermador, Traeger, NapoleonVisit Our Website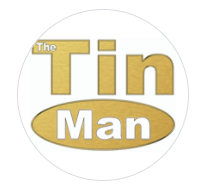 Our Address:
29 Humber Road
Cornerbrook, NL A2H 1E3
Contact: Peter Parsons
Office Phone: 709-634-5934
Email: peter@tinmaninc.ca
Website:
http://www.tinmaninc.ca
Hours:
Monday: 8:00 - 5:00
Tuesday: 8:00 - 5:00
Wednesday: 8:00 - 5:00
Thursday: 8:00 - 5:00
Friday: 8:00 - 5:00
Saturday: Closed
Sunday: Closed
Contact Us Now!

709-634-5934
Send Us a Message
"*" indicates required fields
We Service the Following Areas
Corner Brook, NL
Glover Island, NL
Reidville, NL
Cap-Saint-Georges, NL
Raleigh, NL
Lewisporte, NL
Grey River, NL
Codroy, NL
Buchans, NL