All We Love Fire Partner Stores are INDEPENDENTLY OWNED & OPERATED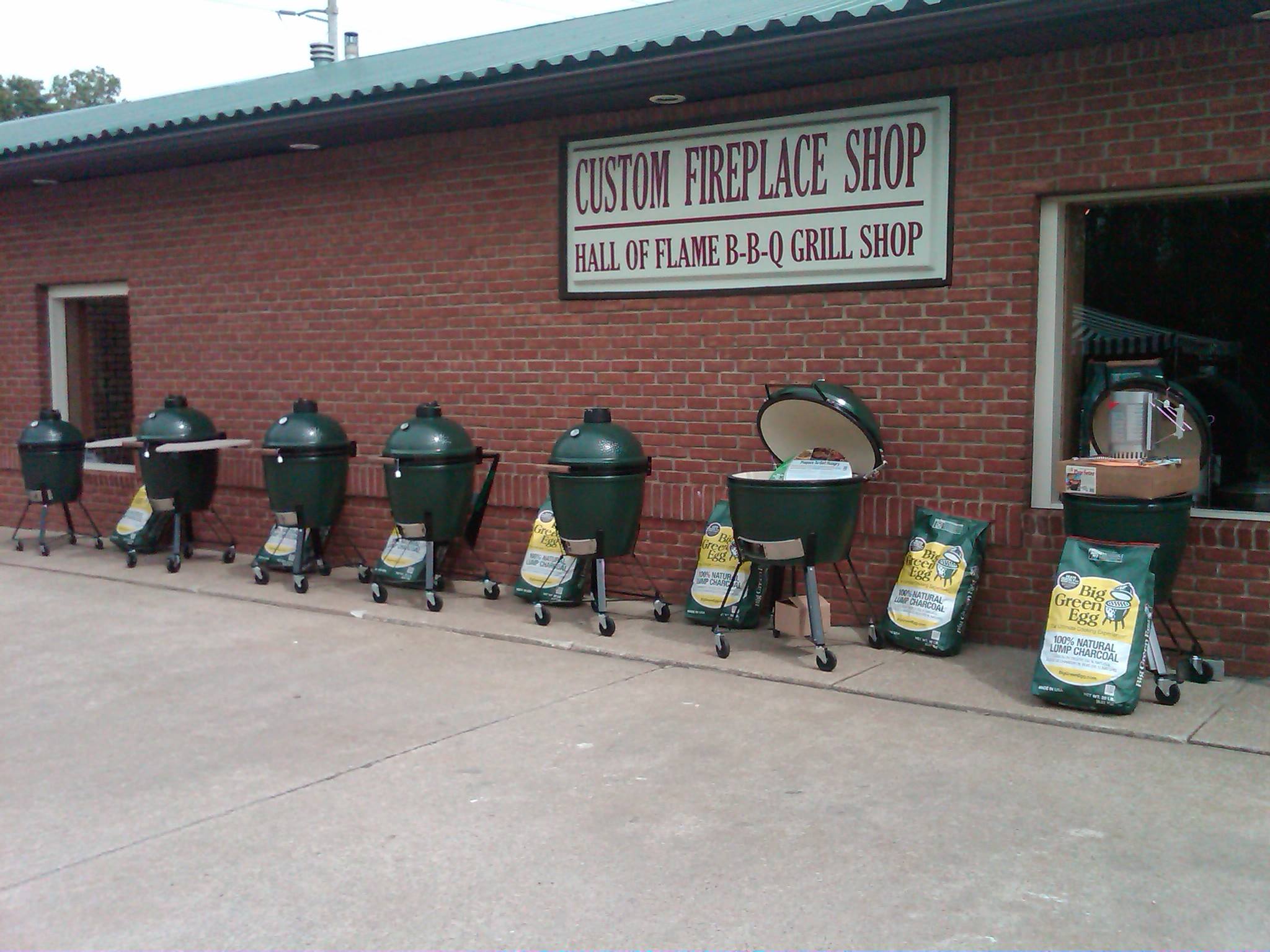 Visit Our Website
Since 1977, Custom Fireplace Shop has been helping Northeast Ohio homeowners add beauty and warmth to their homes by providing the best in fireplace equipment, installation and service.
A few years after opening our doors, we also began providing customers ways to better enjoy their outdoors by offering the most reliable barbecue grills available.
Find out why we are NE Ohio's favorite hearth retailer, and visit our showroom to see fireplaces, stoves & inserts from the industry's leading manufacturers.
Company History
President Greg Hill began as a mason, building fireplaces mainly for customers whose homes did not have them. He constructed the fireplaces according to how the homeowners wanted them to look so they were custom built - thus CUSTOM Fireplace Shop. Once a home had a fireplace, the residents needed fireplace tools, glass doors, wood holders and other accessories, so the retail portion of the business began to grow. Not every customer wanted a fireplace. Some preferred wood stoves, and the company added wood burning stoves and inserts to the product line.
Now, nearly four decades since our start, we have grown in staff, showroom size and products and services offered, but we continue to operate on our founding principles -- helping customers find the right product at the right price while providing the best in service and installation.
Custom Fireplace Shop's business has grown not so much by advertising but primarily by the word-of-mouth endorsements of satisfied customers. Owners of those first fireplaces eventually moved to new homes and returned to do business with us. Their neighbors liked our work and called us for their projects. Later, customers' children and, now, their grandchildren have become homeowners and entrusted us to do the same reliable work for them as for their relatives.
Facilities & Showroom
Custom Fireplace Shop is still located at its original address - 5537 Whipple Ave., NW, North Canton, OH, in the busy Belden Village retail area, with a showroom that has grown from 500 square feet at the start to 4,000 square feet today. A 10,000 square foot warehouse nearby in downtown Canton provides product storage, shipping and receiving and is operating headquarters for the installation and service staff. From these locations, we serve residential and commercial customers in a 14-county area.
Services We Provide
We provide complete installation of our products, including running gas lines, installing chimneys and chimney liners, masonry installation and repair and re-facing of existing fireplaces. We install zero-clearance fireplaces in new construction and for remodeling projects. We also offer technical assistance to customers who want to do their own installation of products they purchase from us.
Services provided include repairing vented, direct-vent and vent-free gas fireplaces and gas logs, as well as barbecue grills. We employ four installation and service technicians with a total of more than 70 years of service with our company.
Specialties
Remodeling of existing fireplaces is one of our most popular specialties. Homeowners can change the look of a room by doing something as simple as having us install a new custom glass enclosure on their fireplace or invest in a project as complicated as having us remove the existing fireplace face and replace it with a tile, stone, granite or cast marble surround. We partner with a highly skilled carpenter who crafts custom-made cabinetry and mantels to complete the new fireplace look.
Our sales associates, who have extensive experience in the fireplace and grill business, view our responsibility as more than selling products. Through understanding a customer's desires, budget and the home's heating needs, we help the purchaser find the most appropriate products for the job.
Lee Neal, Vice President and General Manager, does in-home estimating so the customer understands exactly how the product will be installed, the services that will be provided and the complete price. With more than 30 years in the hearth products industry, Lee is an expert in all phases of fireplace product installation and application, as well as building codes and the heating capability of products. He also provides assessments of problem fireplaces for insurance and real-estate purposes.
Some of our services include:

Fireplace Installation
Insert Installation
Stove Installation
Gas Log Installation
Gas Appliance Service
Wood Appliance Service
Chimney, Flue Installation
Chimney Liners
Chimney Caps
Chimney Crowns
Chimney Chase Tops
Chimney Rain Pans, Shrouds
Limited Masonry Work
Custom Fireplace Installations
Fireplace Mantel, Surround, Wall Treatment Installation
Certifications / Affliliations
HearthPatio and Barbecue Association (HPBA)
Building Industry Association of Stark County (BIA)
Home Builders Association of Portage & Summit Counties (HBA)
Ohio Chamber of Commerce
Canton Regional Chamber of Commerce
North Canton Chamber of Commerce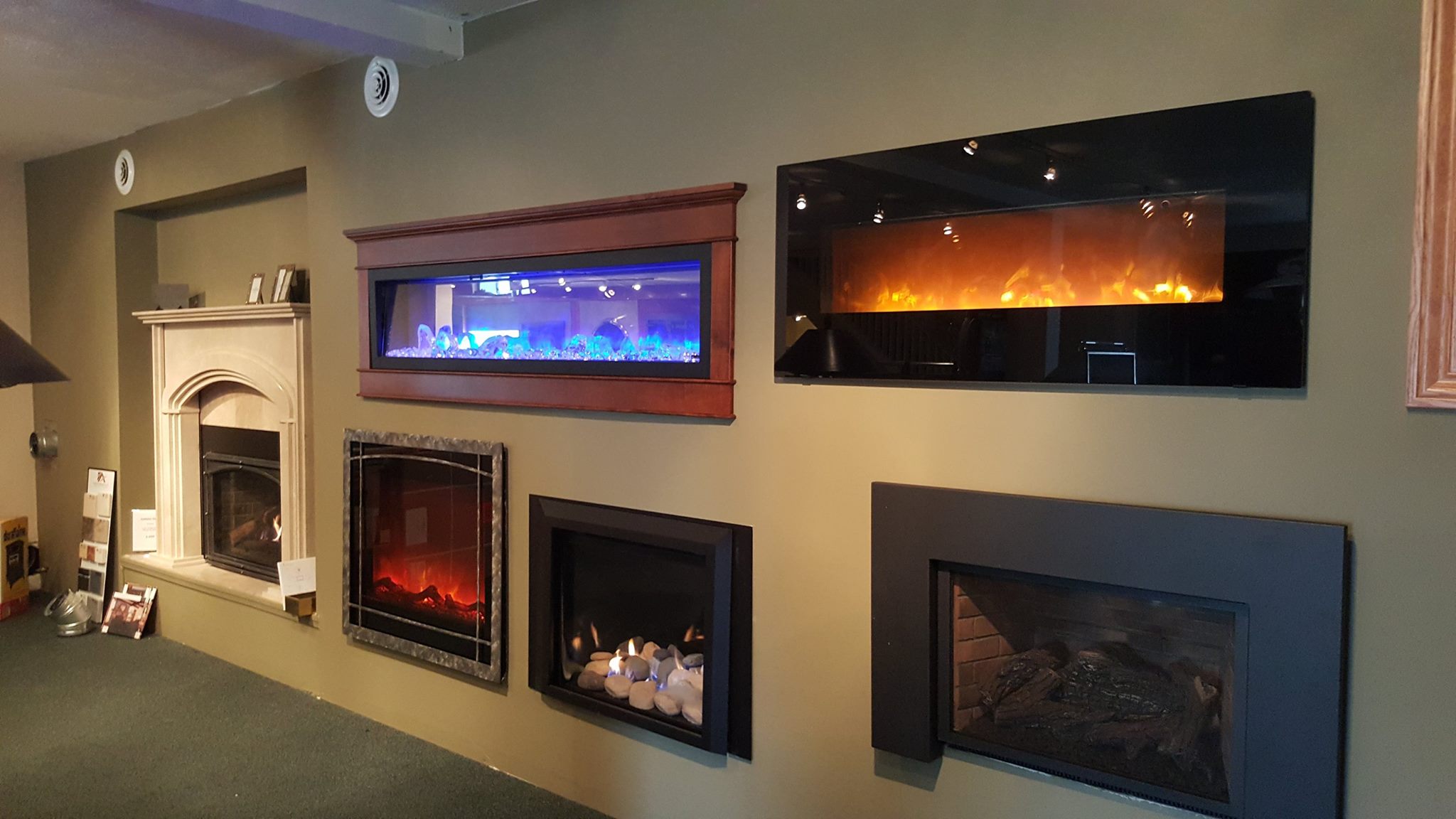 Product Summary
Products sold include zero-clearance wood burning and direct vent gas fireplaces; vented and vent-free gas fireplaces and logs; wood burning stoves and inserts; stock and custom-made glass fireplace doors; mantels and fireplace cabinets; fireplace tools and accessories; chimney caps; fire pits and fire pit components; propane and natural gas barbecue grills; grill accessories; and charcoal grills including the Big Green Egg. We also fill propane tanks for gas grills.
Brands We Carry (Partial List)
Fireplaces & Inserts
Heat & Glo, Astria and Superior by Innovative Hearth Products; Kozy Heat; Ortal
Stoves
QuadraFire, Buck, Enerzone by SBI, Napoleon
Other
Vented gas logs by Hargrove and Rasmussen; vent-free gas logs by Astria; glass doors by Design Specialties and Thermo-Rite; fireplace accessories by Pilgrim and Minuteman; electric fireplaces by Amantii and Classic Flame; barbecue grills by Weber, MHP, Solaire and Big Green Egg.Visit Our Website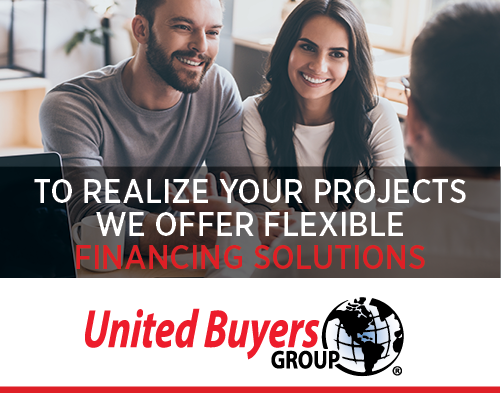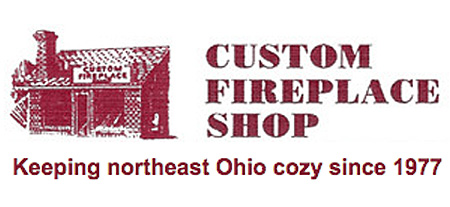 Our Address:
5537 Whipple Ave NW
North Canton, OH 44720
Contact: Greg Hill
Office Phone: (330) 499-7341
Email: customfireplaceoffice@gmail.com
Website:
http://www.customfireplaceshop.us/
Contact Us Now!

(330) 499-7341
Send Us a Message
We Service the Following Areas
Canton, OH 44702, 44703, 44704, 44705, 44706, 44707, 44708, 44709, 44710, 44714, 44718, 44721, 44730
North Canton, OH 44720
Akron, OH 44333, 44301, 44302, 44303, 44304, 44305, 44306, 44307, 44308, 44310, 44311, 44312, 44313,44314, 44319, 44320, 44321, 44322
Uniontown, OH 44685
Hartville, OH 44632
Green, OH 44232
Canal Fulton, OH 44614
Massillon, OH 44646 44647 44648
Louisville, OH 44641
Alliance, OH 44601
Dover, OH 44622
New Philadelphia, OH 44663
Strasburg, OH 44680
Bolivar, OH 44612
Sherrodsville, OH 44675
Mineral City, OH 44656
Sugar Creek, OH 44681
Mount Vernon, OH 43050
Orrville, OH 44667
Dalton, OH 44618
Millersburg, OH 44654
Minerva, OH 44657
Malvern, OH 44644
Carrollton, OH 44615
Wadsworth, OH 44281 44282
Medina, OH 44215 44256 44258
Rittman, OH 44270
Barberton, OH 44203
Cuyahoga Falls, OH 44221 44222 44223 44224
Tallmadge, OH 44278
Massillon, OH 44646 44647 44648
and more
Northeastern Ohio Counties including Stark County, OH, Summit County, OH, Tuscarawas County, OH, Wayne County, OH, Medina County, OH