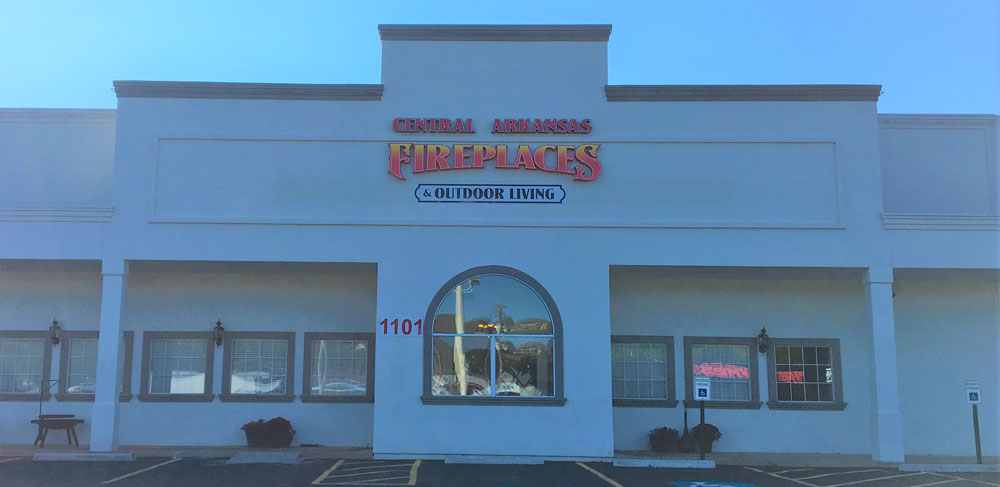 Visit Our Website
Tim started working in the construction business 33 years ago. I, Sherry, began to work with him about 27 years ago. We started out selling windows and doors and later added fireplaces only as a side job venture. It didn't take us long to realize that fireplaces were what we were meant to do. Needless to say, that was the beginning of Central Arkansas Fireplaces. January 15th marked our 19th year in business. We work with all types of contractors and do-it-yourselfers. We have built our business on honesty, service and knowledge of our industry and by the the Grace of God we hope to continue to be a helpful part of the construction family.
Company History
We have and are studying(since there's always new ones on the market) all the different kinds and styles of fireplaces, how they work, and the difference in heat efficiency of them all. Everyone has their own vision of how they want their fireplace to turn out and everyone has their own reason for having a fireplace installed in their home. So whether your just adding one for resale purposes or your looking for a backup for power outages or maybe you enjoy an open fire with crackling wood, we're here to give you some options and teach you some of the basic differences in the many units out there. Don't be afraid to ask any question, I promise when we started out we asked them all. If we don't have want your looking for here at Central Arkansas Fireplaces, we'll try to help you find it elsewhere.
Alot of people are afraid of gas appliances, how they work and how to maintain them and some just forget from winter to winter the proper way to operate their unit. We install and service our fireplaces. We also offer yearly maintenance/cleaning on our gas fireplaces. Because of this, we can help with most any issue your facing with your fireplace. In the past we have serviced all gas fireplaces, but this year unfortunately we're having to make some changes to our service policy. We will always service our fireplaces and will continue to service the customers that we have serviced in the past regardless of the brand of fireplace they have. We will no longer be able to service newer fireplaces purchased within the last 3 years from other fireplace dealers. If you have purchased a home and don't know the brand or where it came from, please call me and I'll be glad to help you get that info and determine if we can service it and add you to our curstomer list or point you in the right direction if we cannot. This change is so that we can service our loyal customers in a more timely manner during the winter months.
Facilities & Showroom
We moved our showroom from 1155 Front St. in Conway to 1915 Harkrider St about 8 years ago. This showroom is allowing us more space to bring in new products related to fireplaces and fireplace accessories. We have also added commercial grade grills, burners and firepits for outdoor kitchen setups. We have many burning displays, so you can see the actual burn and feel the heat output. We are normally open on Saturdays from 9:00am - 2:00pm. Between Memorial Day and Labor Day we will be closed on Saturday in preparation of the up coming winter season. The will reopen on Saturdays after Labor day. If you cannot come by anytime other than Saturday, please call me and we'll set up an appointment. So whether your trying to pick out a fireplace or are having trouble getting the fire started, just give us a call anytime @ 501-336-0532. We're looking forward to talking with you.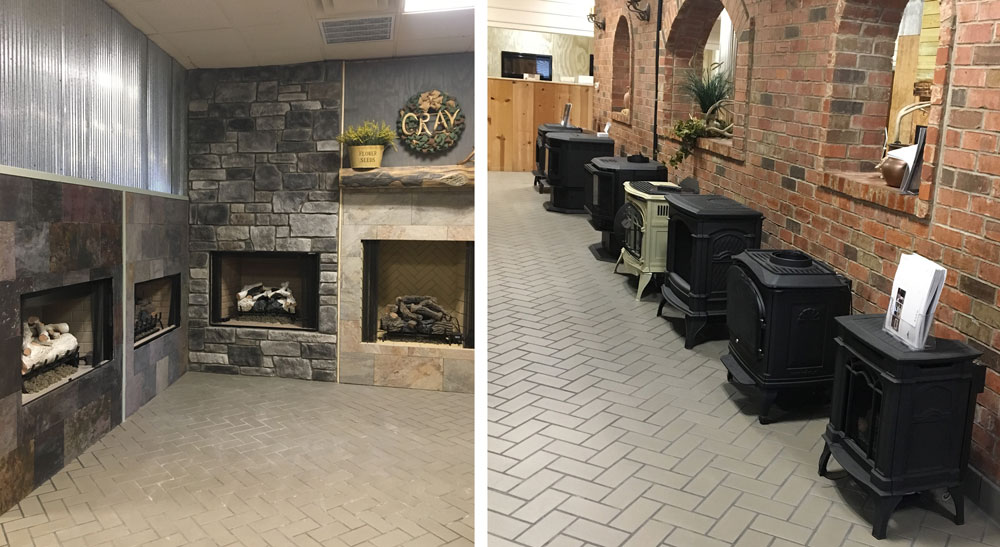 Some of our services include:

Fireplace Installation
Insert Installation
Stove Installation
Gas Log Installation
Gas Appliance Service
Custom Fireplace Installations
Fireplace Mantel, Surround Installation
Certifications / Affiliations
NFIB Member
Better Business Bureau Member
Residential Home Improvement License
SCHPBA
Product Summary
We sale electric, gas and wood fireplaces in Central Arkansas. We have a wide verity of fireplaces from indoor and outdoor.
Brands We Carry (Partial List)
Fireplaces
Heat&Glo, Quadra-Fire, Supreme, Dimplex, Astria, Empire Comfort Systems, IronStrike, Vermont Castings, Valcourt, Napoleon, Osburn, Kuma, RH Peterson Co., Superior, Amantii, Ambiance
Grills
Smokin' Brothers, Blaze Grills, Primo Grills, Summerset, Napoleon, Louisiana Grills
Door & Fireplace Accessories
Ironhaus, Portland Willamette, Pilgrim, Rutland, Meecos, Design Specialties, Ambiance Mantels
Firepits
HPC, American FireglassVisit Our Website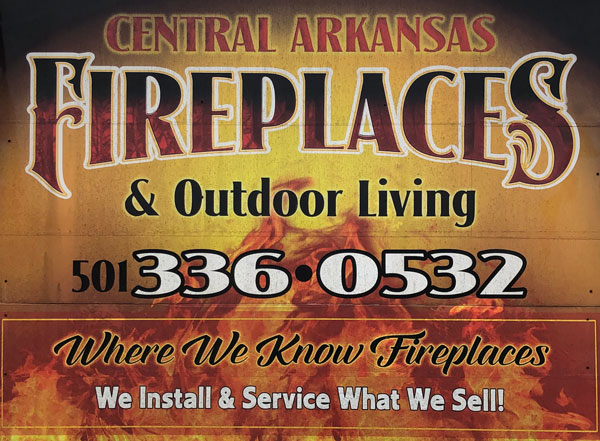 Our Address:
1101 Fendley Dr
Conway, AR 72032
Contact: Tim & Sherry Gray
Office Phone: 501-336-0532
Email: centralarfireplaces@gmail.com
Website:
https://centralarkansasfireplaces.com/
Contact Us Now!

501-336-0532
Send Us a Message
"*" indicates required fields
We Service the Following Areas
Conway, AR
Greenbrier, AR
Vilonia, AR
Heber Springs, AR
Mayflower, AR
Beebe, AR
Maumelle, AR
Sherwood, AR
North Little Rock, AR
Jacksonville, AR
Little Rock, AR
Cabot, AR
Bryant, AR
Benton, AR
Russellville, AR
Searcy, AR