All We Love Fire Partner Stores are INDEPENDENTLY OWNED & OPERATED
Visit Our Website
Milestone Hearth Shoppe and Chimney Sweep is a full service fireplace, stove, and insert retailer serving North Central Kansas. From purchase to installation, our hearth & heating professionals help clients find & select quality fireplaces, heating stoves and even efficient fireplace inserts.
Not only do we offer the very best selection of top rated wood & gas fireplaces, wood, gas & pellet stoves, and a range of fireplace inserts, we also offer full installation services and even maintain and repair everything we sell. Our chimney sweep side of the business ensures that you can enjoy your new fireplace or stove for many years to come.
Company History
Milestone Hearth Shoppe opened its doors in 1978. The goal was to create a personal experience for local residents looking for new heating options. Over the years we have always been able to offer the best, top rated fireplaces, fireplace inserts, and heating stoves. Because we want to go above and beyond just selling products, our technicians are certified chimney sweeps by CSI so that we can also offer our customers full chimney cleaning and repair services.
Facilities & Showroom
The retail store & showroom of Milestone Hearth is located on S. 5th Street in downtown Salina. Stop by our store to browse our great selection of wood & gas stoves, wood fireplaces, and wood, gas or pellet heating stoves. Check out your favorite models and compare units side by side. Speak with our industry experts to get advice on what hearth appliance will meet your heating needs & lifestyle.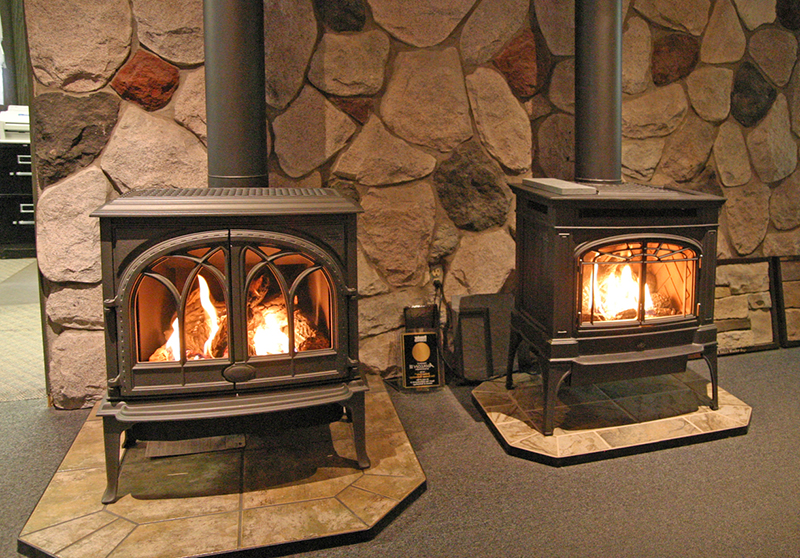 Services We Provide
Milestone Hearth Shoppe does more than just provide local residents with fireplaces, stoves, and inserts. We also offer full installation services, plus maintain and repair your new appliance so you can enjoy it for years to come. Our trained & experienced technicians are Certified Chimney Sweeps and can provide chimney cleaning, repair, and maintenance services as well.
Some of our services include:

Fireplace Installation
Insert Installation
Stove Installation
Gas Log Installation
Gas Appliance Service
Pellet Stove Service
Wood Appliance Service
Chimney / Flue Cleaning
Chimney / Flue Installation
Chimney Liners
Chimney Caps
Chimney Chase Tops
Certifications / Affliliations
CSI Certified Chimney Sweeps
National Chimney Sweep Guild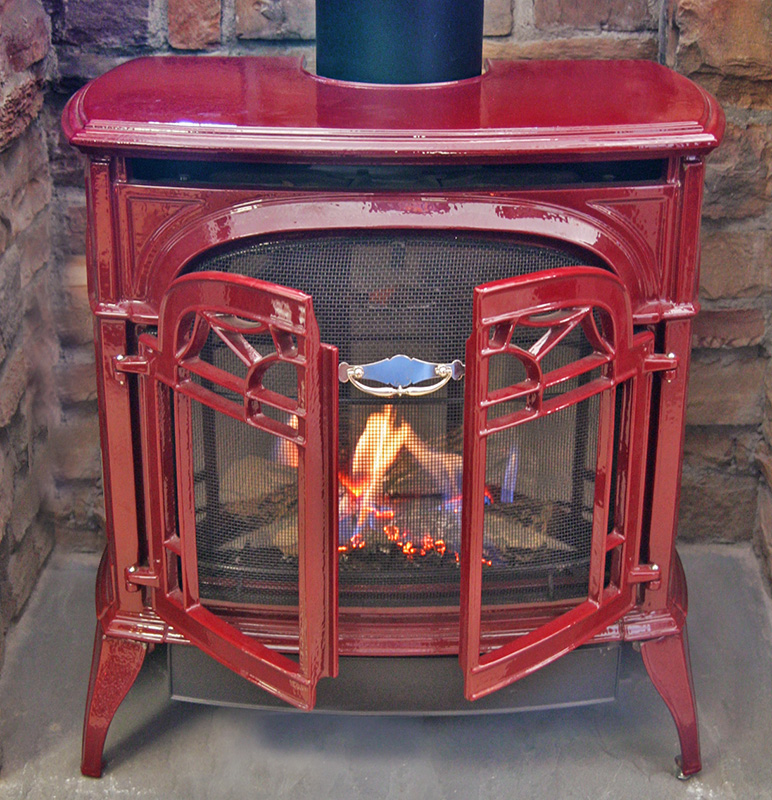 Product Summary
Fireplace inserts - wood, gas & pellet; Fireplaces - wood & gas; Heating stoves - wood, gas & pellet; Chimney Caps; Glass Doors; Fireplace Screens; Hearth Accessories
Brands We Carry (Partial List)
Fireplaces & Inserts
Fireplace Extrordinaire, Avalon, Lopi, Jotul
Stoves
Avalon, Lopi, JotulVisit Our Website

Our Address:
245 South Fifth Street
Salina, KS 67401
Contact: Steve Miles
Office Phone: (785) 823-9000
Email: steve@milestonehearth.com
Website:
http://milestonehearth.com/
Social Networks:

Contact Us Now!

(785) 823-9000
Send Us a Message
We Service the Following Areas
Fireplace, Stove, & Insert Store serving: Salina KS 67401 - 67402 / McPherson KS 67460 / Abilene KS 67410 / Concordia KS 66901 / Hutchinson KS 67501 - 67502 - 67504 / Great Bend KS 67530 / Lincoln KS 67455 / Junction City K S66441 / Newton KS 67114