All We Love Fire Partner Stores are INDEPENDENTLY OWNED & OPERATED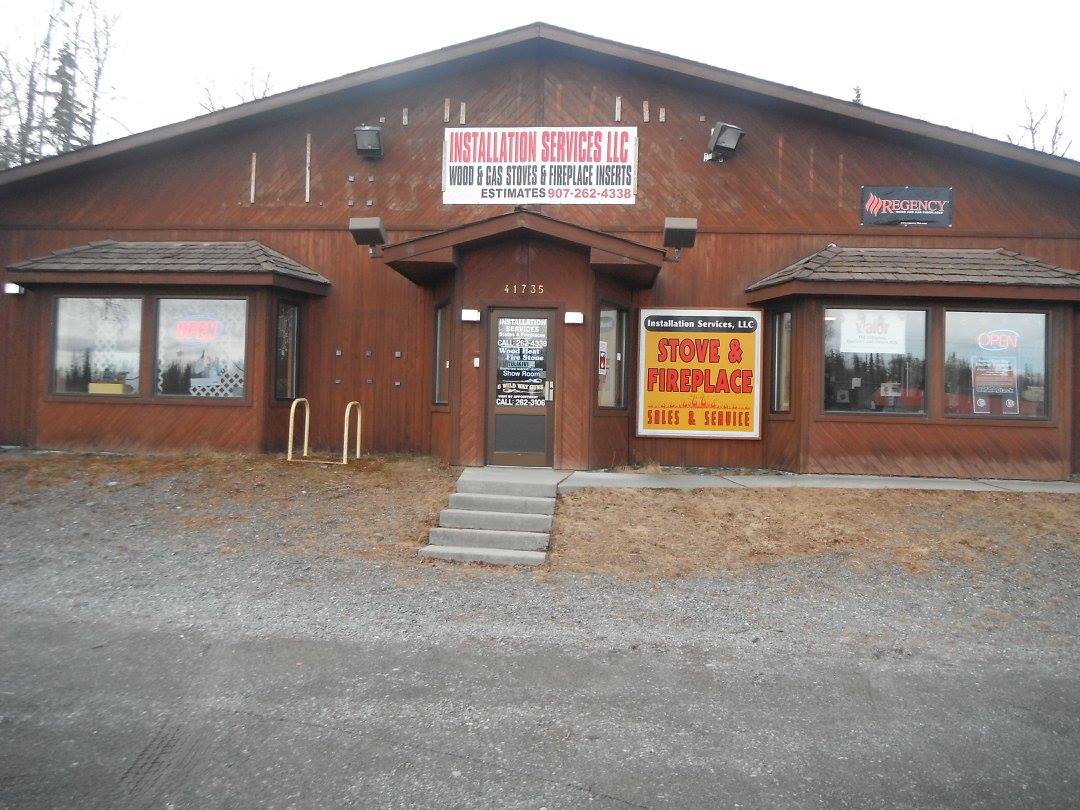 Visit Our Website
Although Installation Services LLC was started as strictly a company who perform installations for hearth produces that others sold, we now sell a wonderful array of wood gas and pellet systems right in the heart of the Kenai Peninsula in Alaska. The owner is a Master Hearth Professional, certified by the N.F.I. in wood, gas, and pellet systems.
We are qualified to perform inspection services for both insurance companies and Fire Marshalls. Our beautiful showroom features over 60 fireplaces and stoves on display. We carry a number of accessories and BBQ items to complement our wonderful stock of hearth appliances.
Because the winters get busy, we are often limited to the amount of installations we can do at once, so we rely on our knowledgeable and dedicated contractor to help us keep up. Our goal is to make sure customers are comfortable and informed before making a purchase. We are a no-pressure team of industry experts who will listen to your needs and desires. All work is performed according to manufacturers instructions and We offer Alliance Consumer Credit Finance and low interest payment options.
Company History
Installation Services, LLC began as a local business that installed fireplaces, stoves, and fireplace inserts for businesses that sold hearth products. A lack of steady installation jobs led to the opportunity of selling heating stoves to local residents. This opened a door that led us to where we are today. We now have a great showroom stocked full of fireplaces, stoves, and inserts that are ready to keep the residents of Soldotna Alaska warm during the cold winter weather.
Installation Services started out in the summer of 2009 as a one man service and installation company. I travelled from Kenai to Anchorage, Wasilla and Fairbanks for work. In 2010 I Opened the hearth store 5 miles north of Kenai. As word got out we overgrew the store and moved to our present location in spring of 2014. We started with quality products remain committed to providing only efficient and safe products as we out real fire into your home.
Facilities & Showroom
Our showroom is 2259 sq. ft. We have a small work and warehouse space in the back, as well as an off site warehouse. The showroom has 8 burning gas fireplaces, well lit and adorned with beautiful accessories ranging from hearth pads to wall hangers, to steamers, trivets. We try to maintain a display of 60 stoves and fireplaces. Our staff keeps the place clean and smelling nice with fragrances we sell to put on your stove. Our showroom is located in Soldotna Alaska, just a short drive from Anchorage.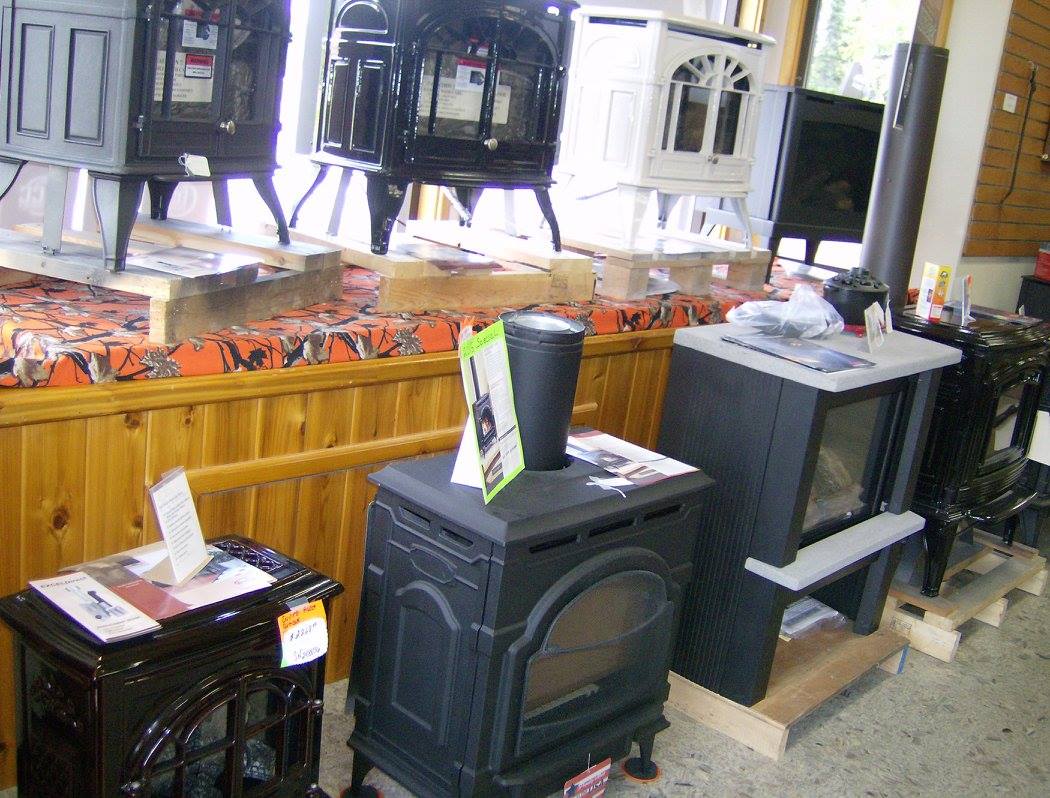 Services We Provide
Installation Services, LLC will always service what we sell. We remain current with manufacturer training & certifications and even provide chimney sweep services. We are a true "clean sweep" and always cover floors and protect furniture, etc. before any work begins. We are NFI certified in Gas, Wood, & Pellet Appliances for both installations and service. Chimney inspections for insurance purposes are also available.
Some of our services include:

Fireplace Installation
Stove Installation
Fireplace Insert Installation
Gas Appliance Service
Pellet Stove Service
Wood Appliance Service
Chimney / Flue Cleaning
Chimney / Flue Installation
Chimney Liners
Chimney Caps
Chimney Crowns
Chimney Chase Tops
Limited Chimney Masonry Work
Certifications / Affliliations
Hearth Patio & BBQ association
Better Business Bureau, Soldotna Chamber of Commerce
NFI certified wood, gas, & pellet = Master Hearth Professional
Product Summary
Ambiance - gas fireplaces & fireplace inserts
Environ - wood & gas, free standing stoves, fireplaces, and fireplace inserts
Regency - gas & wood free standing stoves, fireplaces, and fireplace inserts
Valor - gas stoves & fireplaces
Kuma - free standing wood stoves
Pacific Energy- SF wood stoves
Bakers Oven - free standing wood cook stoves
Enerzone- free standing wood stove
Valcourt- wood fireplaces
Security chimney
Brands We Carry (Partial List)
Fireplaces & Inserts
Valcourt, Enerzone, Supreme, Enviro, Regency
Stoves
Enerzone, Enviro, Regency, Morse, Pacific Energy
Other
Hearth pads, fire starter, trivets, cast iron cookware, humidifiers, electric fireplaces, Primo ceramic BBQs, Blaze Grills gas BBQsVisit Our Website

Our Address:
35911 Spur Highway Suite 12
Soldotna, AK 99669
Contact: Jason Wade
Office Phone: (907) 262-4338
Email: soldotnastove@gmail.com
Website:
http://www.installationservicesonkenai.com
Contact Us Now!

(907) 262-4338
Send Us a Message
We Service the Following Areas
Fireplace, Stove, & Insert Store serving: Soldotna AK 99669 / Sterling AK 99672 / Kenai AK 99611 / Cooper Landing AK 99572 / Kasilof AK 99610 / Ninilchick AK 99639 / Anchor Point AK 99556 / Homer AK 99603 / Seward AK 99664 / Kenai Peninsula Borough County