All We Love Fire Partner Stores are INDEPENDENTLY OWNED & OPERATED

Visit Our Website
For over 40 years, Axmen has provided a little bit of everything (but not quite everything) to Missoula and the surrounding areas. Inside the showroom of Axmen, you will find the official Montana Museum of Work History, which is licensed by the State of Montana and features many unique vehicles, antique tools, war artifacts, and even an airplane hanging from the ceiling!
Today, they sell products ranging from Solar Energy systems to Hot Tubs to Firefighting Equipment...and yes, they even sell axes! Catering to the local farm & ranch communities, Axmen also has a drive-thru animal feed store. If you need to heat your home in the winter, this is the place to go as well, with stoves, fireplaces, wood boilers, and the latest in heating & cooling technology.
Company History
In 1973, Bud Hanson moved from Ronan, MT to Missoula to open a store with his two sons, Grant Hanson and Guy Hanson.
Bud's ideas were simple. Don't sell the customer something he doesn't need. If it isn't the right thing to meet his needs, tell him where to get what he needs. If you can't sell something good, don't bother. If you truly care for your customers' best interests the money will follow. They are the reason for being here.
Guy and Grant have continued to expand their business through the years, and have added numerous products to their product arsenal. Focusing on renewable energy and items that are in high-demand around the rural areas of Montana has kept their customer base happy and ready for the harsh and extreme weather conditions that Montana is known for.
Facilities & Showroom
Axmen occupies 5 1/2 acres, filled with retail showrooms, warehouses, and tons of stuff. The Feed Store has a packed warehouse full of animal and pet feed, fencing materials, gates, panels, hay, straw, and even live baby chicks.
The main complex features several departments: Fire Fighting, General Hardware/Mercantile, Stoves & Fireplaces, Hot Tubs, and Alternative Energy (solar, geothermal, etc.). Recycling has a 3 1/2 acre yard and building a few blocks up the road from the main Axmen store.
Services We Provide
A full service team is dedicated to servicing and installing stoves, fireplaces, heating & cooling, and hot tubs, solar, off grid energy systems, radiant floor heating and much more. Our people install and fix what we sell.
Specialties
Fire equipment is always undergoing changes. With the stringent regulations for fire fighting professionals, Axmen stocks a full line of NFPA Certified gear. When a wild-land firefighter needs gear, they can rely on Axmen to have what they need. We supply pumps, gear, hoses, and parts to agencies,departments,and individuals throughout the 50 states.
Axmen is also spearheading the alternative energy industry with solar and geothermal energy solutions. An in-house engineer works with each customer to provide something that works best with their individual home needs. They will not sell you the cheapest setup, nor will they try to sell you the most expensive product to make a quick dollar. Axmen cares just as much about delivering quality as they do ensuring that it is the RIGHT solution.
Some of our services include:

Fireplace Installation
Insert Installation
Stove Installation
Gas Log Installation
Gas Appliance Service
Pellet Stove Service
Wood Appliance Service
Chimney Liners
Chimney Caps
Chimney Crowns
Chimney Chase Tops
Custom Fireplace Installations
Certifications / Affliliations
NWHPBA, TPM Association, NRA
Product Summary
The better question is "What doesn't Axmen sell?" The wide range of products is what makes Axmen unique, not just relative to the State of Montana, but unlike any other store in the country! Air compressors and other automotive & workshop tools; irrigation pumps and hose to water your fields; and at the end of the day you can relax in a hot tub, which Axmen has many options to choose from. Axmen has everything you need to work hard, play hard, and then relax at the end of the day.
Brands We Carry (Partial List)
Fireplaces & Fireplace Inserts
BlazeKing, Mendota, Valor
Stoves
Quadra-Fire, Jøtul, Hearthstone
Other
Big Green Egg barbecues, Car Batteries, Solar Batteries, Lawn & Garden Care Products, Metal RoofingVisit Our Website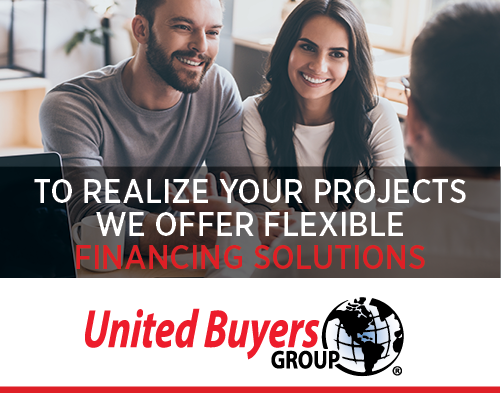 Our Address:
7655 Hwy 10 West
Missoula, MT 59808
Contact: Guy Hanson
Office Phone: (406) 728-7020
Email: guy@axmen.com
Website:
https://www.axmen.com/
Contact Us Now!

(406) 728-7020
Send Us a Message
We Service the Following Areas
Missoula MT
Polson MT
Ronan MT
Hamilton MT
Stevensville MT
Lolo MT
Thompson Falls MT
Plains MT
Seeley Lake MT
Superior MT
Philipsburg MT
Florence MT
Victor MT
Corvallis MT
Potomac MT
Frenchtown MT
Deer Lodge MT/ Alberton MT
Arlee MT
St. Ignatius MT
Ovando MT
Dixon MT
All of Western Montana and the surrounding towns & communities