Chimney fire:  those two words can strike fear in the heart of anyone that burns wood.  There are over 25,000 chimney fires every year in the U.S.  The bottom line is that dirty chimney's cause chimney fires.  And chimney fires damage structures, destroy homes and can seriously injure or kill people.  The good news is chimney fires can be prevented.
THE PURPOSE OF A CHIMNEY
The chimney that's connected to your fireplace or wood burning stove has a critical job.  Chimneys remove the by-products of combustion.
These by-products from burning wood include water vapor, smoke, carbon monoxide, unburned wood particles, hydrocarbons and other assorted minerals.  Condensation occurs as these substances move from the fireplace or stove, up the chimney system.  The further up the chimney, the cooler it becomes.  The result is a residue that sticks to the inner walls of the chimney.  This residue is called creosote.
WHAT DOES CREOSOTE LOOK LIKE?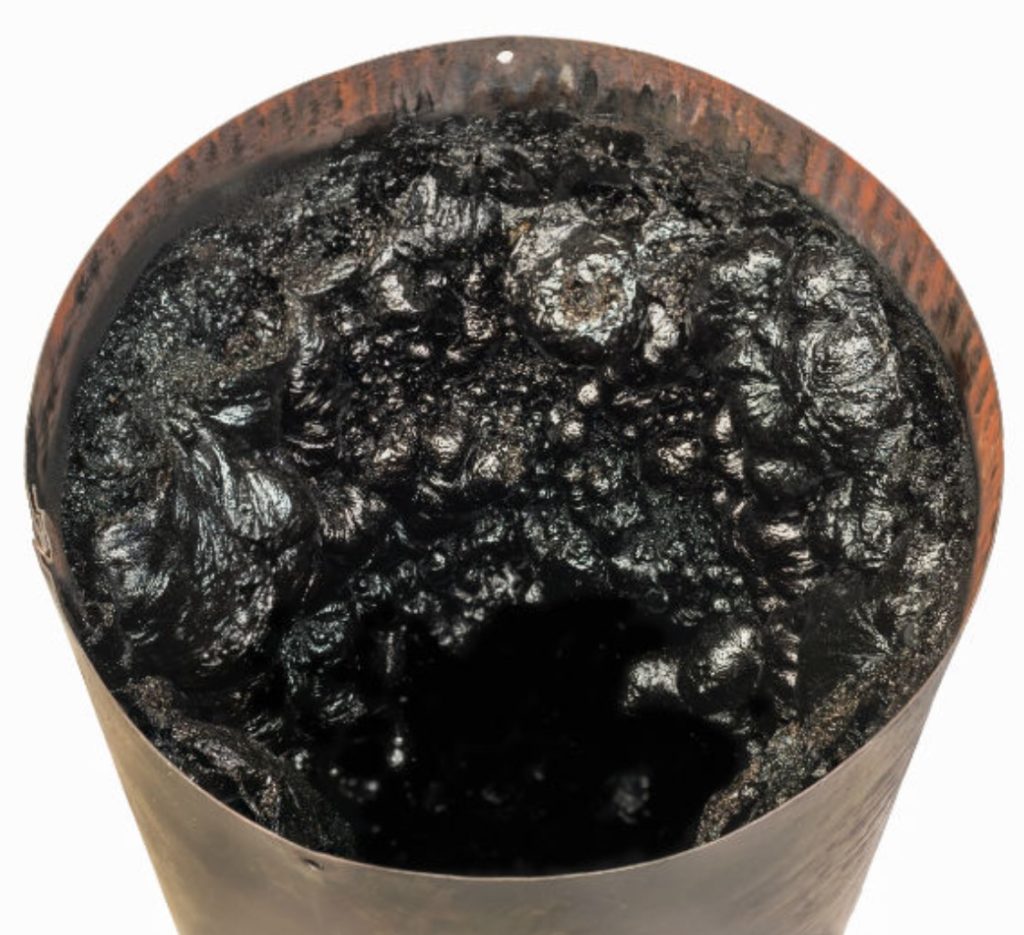 Creosote can be black or brown in appearance.  It can be flaky and crusty or sticky and similar to the appearance of tar.  Creosote can be hardened or it can be shiny.  One thing is for sure:  whatever it looks like, creosote is highly flammable.  It is extremely dangerous if it is allowed to build up in your chimney.  Furthermore, as little as ¼" of creosote built up in your chimney will create a fire hazard.
So, the next logical question is how do I prevent creosote from building up in my chimney?  Your WE LOVE FIRE expert has a few tips for both the seasoned wood hound and those less experienced with burning wood.
PRACTICAL ADVICE
First, be sure you burn only dry, seasoned wood.  This does not mean burning trash, garbage or cardboard.  Never burn wrapping paper or pine boughs.  This does not mean cutting the wood today and burning it next week or even next month.
Burning dry wood does mean to cut it, split it, stack it, protect it from snow and rain and then leave it, for one year.  That's right, one year!  Get a year ahead with your wood supply.  Allow the wind to move air through the stacked piles.  It will take a year for Mother Nature to drive excess moisture from the stacked, split logs.
Remember that even dead, standing trees are not dry enough to burn without splitting, stacking and protecting the logs from the elements.  Ask your WE LOVE FIRE expert about a moisture meter.  It's an easy and inexpensive way to check the moisture content of your fuel.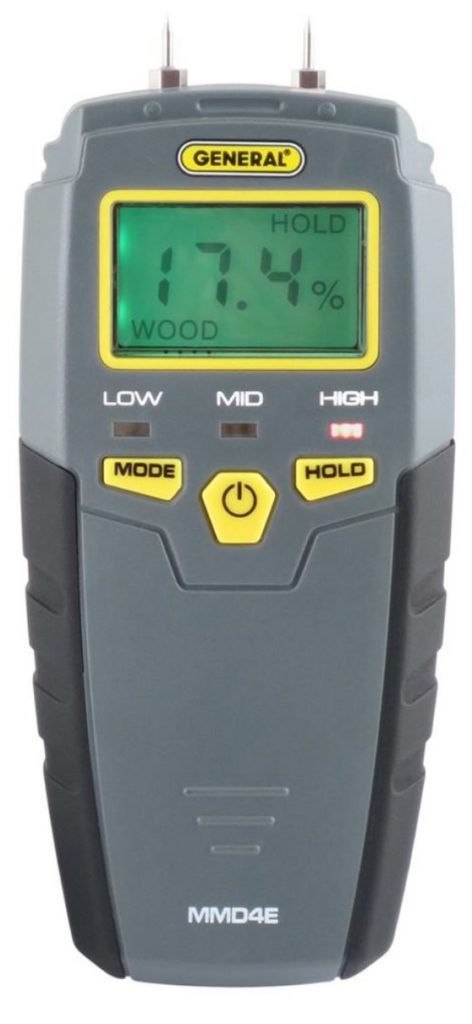 Another thing you can do to prevent creosote from building up is to be conscience about the amount of air you are allowing to the fire.  Air flowing through a fireplace or stove can be controlled by dampers, doors or a primary air mechanism.  Not enough air and the smoke's "residence time" in the chimney flue will be longer, leading to creosote forming.  Too much air and those chimney temperatures can get dangerously hot.  Use a temperature gauge with your wood stove to measure this and maintain temperatures consistent with the manufacturer's recommendations.
An important side bar here.  Your WE LOVE FIRE expert is not a fan of heat reclaimers.  These are small heat exchangers designed with a fan that are installed in the connector pipe of a wood stove.   These heat reclaimers remove heat from the black connector pipe and prevent that heat from moving up the chimney.  Guess what happens to the air flow and the temperature inside the chimney?  The air flow is reduced and temperatures inside the chimney go down!  And with a lower temperature inside the chimney, conditions just improved for creosote forming.
The last tip should be a no-brainer.  Regular maintenance on your chimney is critical.  Always keep your chimney clean and well maintained!  Make sure a certified chimney sweep (CSIA link) inspects your chimney once a year and cleans it, if necessary.  The CSIA certification means the chimney sweep is specially trained and is regularly tested on all types of chimney systems.  They will evaluate the inside and outside of the chimney.  And, they are well versed on all applicable codes relating to your chimney system.
And, one more thought:  A log chain is absolutely not the tool of choice to use to clean your chimney!  Your certified sweep will not have one on his service truck.  He doesn't use them and neither should you.
HOW TO PREVENT A CHIMNEY FIRE:
By using only dry, seasoned wood. Use a meter to check the moisture content.
By never burning any trash, Christmas tree limbs, cardboard boxes or wrapping paper.
By installing a thermometer on your wood stove's connector pipe.
By having your fireplace or stove annually inspected (and cleaned if necessary) by a certified chimney safety professional.
Chimney fires are very dangerous and a serious problem.  But sleep well tonight.  Because if your chimney was properly installed and if it's clean and well maintained, you will not have a chimney fire.
Your WE LOVE FIRE expert can help you understand how your specific model of stove or fireplace can operate safely and most efficiently.  And, we look forward to continuing this conversation with you.