Everyone loves to claim their ancestors invented BBQ. For example, American and BBQ are as "American as apple pie" neither of which was invented in the USA1. South Americans natives on the other hand, proudly proclaim the word Barbecue comes from 'Barbacoa,' a lattice used to cook and smoke meat. Polynesians will top it by pointing they have been slow smoking pork for thousands of years.
But if we are honest, it would not be surprising if the first hunter who killed a mammoth and did not have a stadium to feed, would have to come up quickly with a solution to preserve meat.
Since refrigeration was not an option (unless you lived on the North Pole), you had few alternatives. Which meant sun-drying. Unfortunately, this method also attracts flies and other bugs. Not super appealing and is likely to get you sick.
Another option was to salt meat. This was a great option up to recently, especially for sailors on long voyages. The downside is that you had to steep meat for a long time to leach out the salt, and even then, it may not taste the best.
Finally, someone may have figured out that building a fire with lots of smoke nearby while sun drying would keep the bugs away. After one bite, he must have been convinced this was the best thing ever! Unfortunately, the Nobel prize was yet to be invented; otherwise, he would have been the clear winner.
As an aside to the women folk out there, I say 'he' and 'him' because while the dude may have killed the critter, she likely skinned it, sliced it, spiced it, invented BBQ sauce, the 5 beans and potato salad, made her own charcoal and lit it by rubbing 2 sticks! And thereafter clean up after everybody.
All that buddy had to do in the meantime, was slap it on the BBQ. I can even see him grumbling about that! "But I'm watching my favorite cave painting with my buddies, now I'm gonna miss most of the action and replays are just not the same".
Everyone then heaped praise on him for the best meal ever! Somehow, things never change.
Next on his agenda was to invent the 'backyard' (which she had to design and decorate) and tailgate BBQ party (all his). Of course, BBQ tasted better once beer was invented and some sport could be watched while eating it. (The first game of kicking a ball made of a big round stone was not as popular as first thought. Especially for the players. Hence, the NFLPA was born (No Foot Lost Probably Again). But that's another story.)
What BBQ is not!
One does not 'BBQ' a burger, a hot-dog wiener, steak, or anything that needs sizzling. Why? Because BBQ'ing is a low and slow method of cooking that requires hours of patience. So, unless you smoke your wieners from 5 to 8 hours, you are, in fact, grilling.
Some purists claim only pork should qualify as BBQ. Other meats need not apply. Tell that to your ancestors who used to cook all sorts of wild game animals with this method.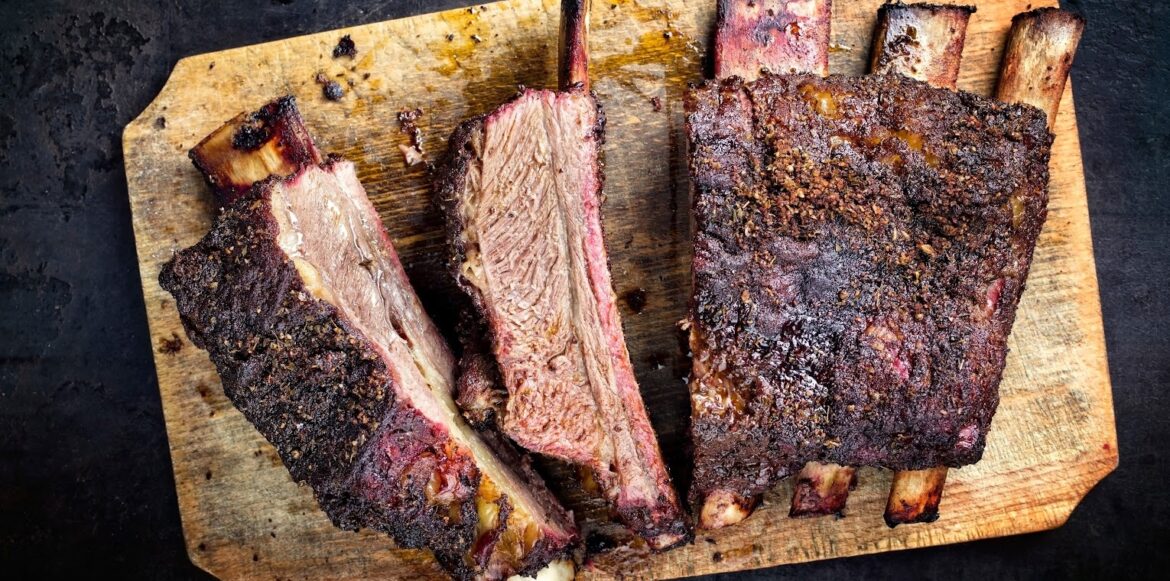 BBQ, Barbeque, Barbecue or Bar-B-Q?
Good question and the real answer is: none of the above. There are a lot of disputes about the root word of BBQ, but let's discuss the most likely.
Barbacoa: As per History Today2. "The Spanish word barbacoa was first used by the explorer and historian Gonzalo Fernàndez de Oviedo y Valdés (1478-1557). On returning to Europe after nine years in the New World, he published a series of books describing the course of his voyages and the customs of the peoples he had encountered. In La historia general y natural de las Indias (1535), he introduced his readers not only to tobacco and pineapples, but also to the barbacoa, a word he claimed to have learned from the Taínos, an Arawak-speaking people, who were the main inhabitants of Hispaniola, Jamaica and Cuba. Its meaning was, however, curious. According to Oviedo, a barbacoa was a type of lattice, made from a variety of natural materials and put to a wide range of purposes." And the article goes on and on about what this word may mean. But it could also be applied to any latticed frame such as a bed.
Another origin story3 is that barbecue is a contraction of the name of a popular US roadhouse with pool tables: "Bar, Beer, and Cue." There are no historical records to back this one up.
Certain cookbooks3 from Texas have perpetuated the myth of a rancher named Bernard Quayle or Barnaby Quinn, depending on who you talk to. His favorite thing to do was cook up various types of meat over open pits and serve the food to his friends. On his ranch, his animals were branded with his initials—B.Q. Thus, his ranch became "Bar B.Q.". Sound a little far-fetched to you? Yeah, us too.
Barbe à queue or Barbe au cul4: This is French, meaning from the "beard to the tail or butt". So, if you were cooking a goat on a spit, for example, you could say you were roasting it from "barbe à queue" (from its beard to its tail/butt). Why French, you ask? My, you are an enquiring lot! French pirates of the Caribbeans were called 'Boucanier' (Buccaneers in English). It comes from the French word 'Boucane' or 'smoke'. Apparently, these ruggedly handsome rogues were fond of smoking meat and ended up smelling like it. This combination of French bad-boy BBQ smelling pirate proved irresistible to the womenfolk.
So, for you guys out there, if you want a romantic evening with your better half, you may want to sprinkle yourself with some hickory smoke concentrate and murmur some sweet, sweet French words in her ears that every woman long to hear… "Ma petite côte de porc fumée" (My sweet little smoked pork rib) adding a few "Shiver me timbers!" won't hurt either. You'll thank me later.
Guess which one is my favorite version? Argh, me matey, you're a pirate, and you know it!
6 interesting statistics about BBQ:
Fun Facts about BBQ: