As the winter is shortly exiting, the spring is coming faster than a snow storm. It's now the time to plan for the new season. If you already had a project in mind, we here at WE LOVE FIRE® hope you realize your homeowner dreams of warmth and passion. However, if you have yet to figure out a way to revamp your decor, we may have some ideas to spruce things up so you can have the home decor of your fantasies.
Often, when you hunt through a home decor catalog for some fresh inspiration for your own space, it can be easy to focus only on the central rooms of the house. Living rooms and kitchens dominate the interior design world, and while they are crucial environments to show off your style, they are never the first to be eyed by your guests. You may even be thinking about adding a few personal trinkets to your bedroom or buying new towels for the washroom, but again, these splurges will go unnoticed by visitors and even by you after a few weeks.
On the other hand, why not focus on areas of the house that are often overlooked? You may have put up seasonal decorations outside before the holidays and noticed that the path leading to your house seemed dull and shabby. You may have also gotten a family visit or two over the holidays and felt that the entrance of your home could be better utilized. This is why we have created this walkway & entryway ambiance design guide for you! As we mentioned before, first impressions are everything.
Walkway Inspiration
The walkway of your home is a passage that connects the street to your front door or your driveway to your front steps. Made from gravel, concrete, stones, brick, or any other raw materials, it can easily look unkempt or bland if it lacks a certain creative touch. With these budget-friendly walkway ideas, enliven your every step when you come home from work and dazzle each guest before they ring the doorbell.
The first thing to think about when it comes to a walkway is the actual path itself. Why choose a boring, grey material when you could make artistic patterns with colored rocks, terracotta, or wood? Make splendid mosaics by sketching out a pattern beforehand, and then start picking your materials. Pebbles and other stepping stones can be found just about anywhere. While taking walks or hikes, slowly build your collection over time. You will find that nature provides just about everything you will need for this project.
Personalize Your Outdoor Decor
Accessorizing the path can be a great way to guide people to the entrance of your home. By adding outdoor lighting to your path, you will already create a warm and welcoming feeling even before setting foot inside. Fairy lights are all the rage at the moment and for good reason. Their color, saturation, and brightness can be changed remotely to set the mood, no matter the outdoor function you are planning.
You may also want to live your farmhouse fantasy by having bird feeders set up around your walkway. It's a great way to invite nature into your environment or even to develop a new hobby. Bonus points for making them yourself! Looking for a DIY tutorial? Check out this budget-friendly guide from Birds & Blooms.
Another way to make your walkway enticing is by selecting an array of plants for every season. For example, choose sunflowers in the summer for a cheerful ambiance and winterberry for a bright pop of color in the colder months.
Finally, personalize the entryway decor outdoors with accessories such as doormats and welcome signs. For the rustic charm we know you adore, find an old slab of wood to stain, or head to a flea market for an antique piece that will truly tie the look of your walkway together.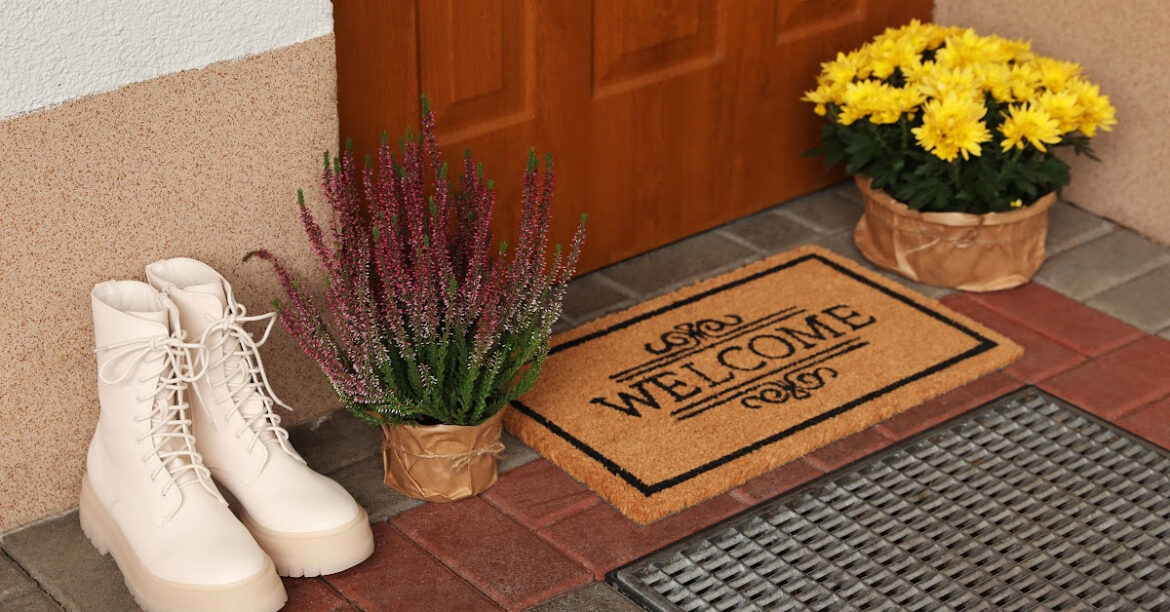 Amazing Entryways
The entryway of your home should be a condensed version of your style. Showcase your interior design talents by utilizing every inch of space available. If the space permits it, add furniture that will elevate the ambiance of this overlooked area.
Here at We Love Fire, we obviously have a penchant for everything warm and inviting. Nothing says welcome like an elegant and stylish fireplace at the entrance of your home. Warm your toes, dry your boots and calm your spirits as soon as you set foot inside the door. Find the perfect fit for your home and style by looking through our quality inserts and built-in Ambiance electric fireplace options.
Place a high table with focused decor against a wall to catch the eye of your most esteemed guests. Hang a mirror over it to create the illusion of space and to touch up your makeup before you leave, or a large painting to brighten up this mostly lackluster section of your home. On the table, accessorize with your favorite statement pieces, like candles for an immediate pleasant scent as you walk in, feathers in differently-sized vases for texture, or some pottery to throw your keys in when you come home after a long day.
Bring a touch of nature inside by setting large potted plants in otherwise forgotten corners and purifying the air in the same step. Play with various colors, lines, and shapes to really capture the essence of a true home stylist. Turn on some ambient music on your favorite home devices and let its soothing sounds bring peace to your atmosphere.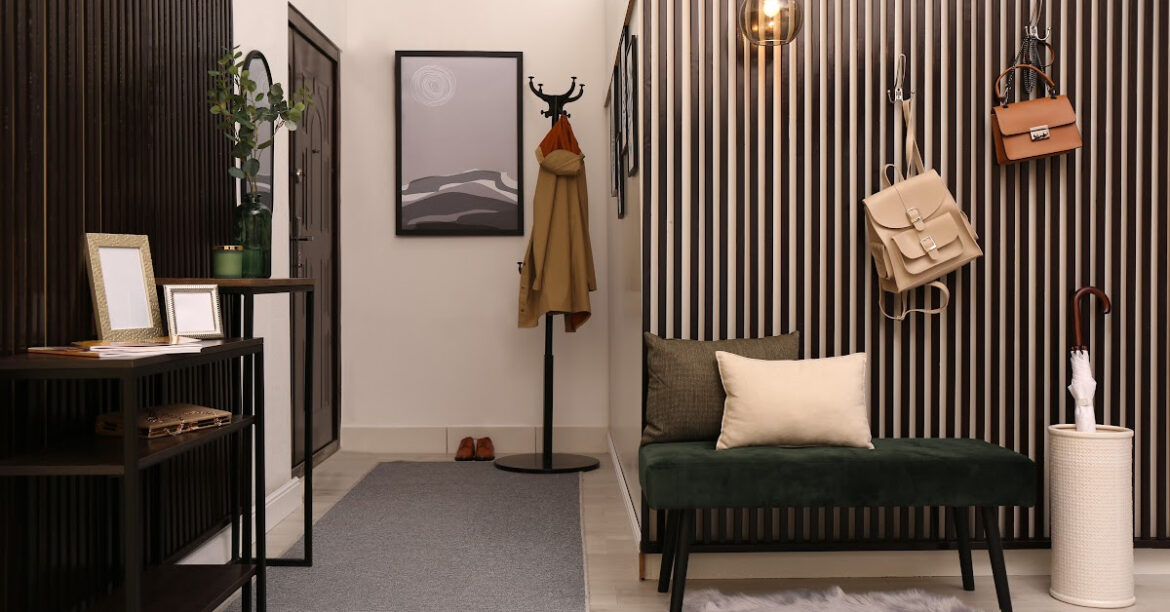 Remember to keep things simple and use Marie Kondo's famous decluttering technique. Less is often more when it comes to styling, so keep only the elements that spark joy in your heart. While these spaces may not seem to have the necessary configuration to become Wayne Visbeen and Napoleon-level HotSpots in your home at first glance, they too can bring your family together with the right composition and passion.
As we look forward to spring as a time of renewal, these tips can inspire you to create an inviting ambiance in your walkway and entryway. Enjoy personalizing these areas in your home and offer your guests an eye-catching first impression.