As the crisp autumn leaves fall and the days grow shorter, there's no better time to embrace the Danish concept of "hygge". Hygge is all about creating a warm and cozy atmosphere, and what better way to do that than with a fall dinner at home, complete with a crackling fireplace, fragrant fall-scented candles, the soft strains of soothing music, and hearty, slow-cooked dishes? Let's dive into the art of fall hygge and inspire you to create this enchanting ambiance for your family.
Setting the Scene: Cozy Elegance with Soft Music
To achieve the perfect hygge atmosphere, start with your surroundings. Arrange your dining area by the fireplace, with plush throws and soft cushions on the chairs. Light an array of fall-scented candles, such as pumpkin spice, apple cinnamon, and warm vanilla. Their soft, flickering glow will instantly infuse your space with warmth and comfort. As you dine, let soft instrumental music play in the background, creating a soothing and inviting atmosphere.
The Hearth of the Home: The Fireplace
The fireplace is the heart of your fall hygge experience. As the flames dance and the wood crackles, the ambiance becomes enchanting. The gentle heat envelops you, making you feel snug and content. Gather around the fire with your loved ones, and let its warmth and light kindle your spirits.
Slow Cooking Magic
For a fall hygge dinner, slow cooking is key. Imagine the aroma of a simmering pot of pumpkin soup, hearty beef stew, or tender braised chicken filling the air. These dishes not only warm the soul but also evoke a sense of nostalgia and comfort.
Start with a velvety pumpkin soup garnished with roasted pumpkin seeds and a swirl of cream.
Follow with a rich beef stew, packed with tender chunks of meat, root vegetables, and fragrant herbs.
And for dessert, indulge in a slice of homemade pumpkin pie, its spiced filling encased in a buttery, flaky crust, served with a dollop of freshly whipped cream.
The Cozy Feast: A Sensory Delight
Dining in a hygge-inspired setting engages all the senses. The crackling of the fireplace, the flicker of candles, the aroma of slow-cooked dishes, and the flavors of fall create a sensory delight. Each bite is a taste of comfort, and each moment is a treasure of togetherness.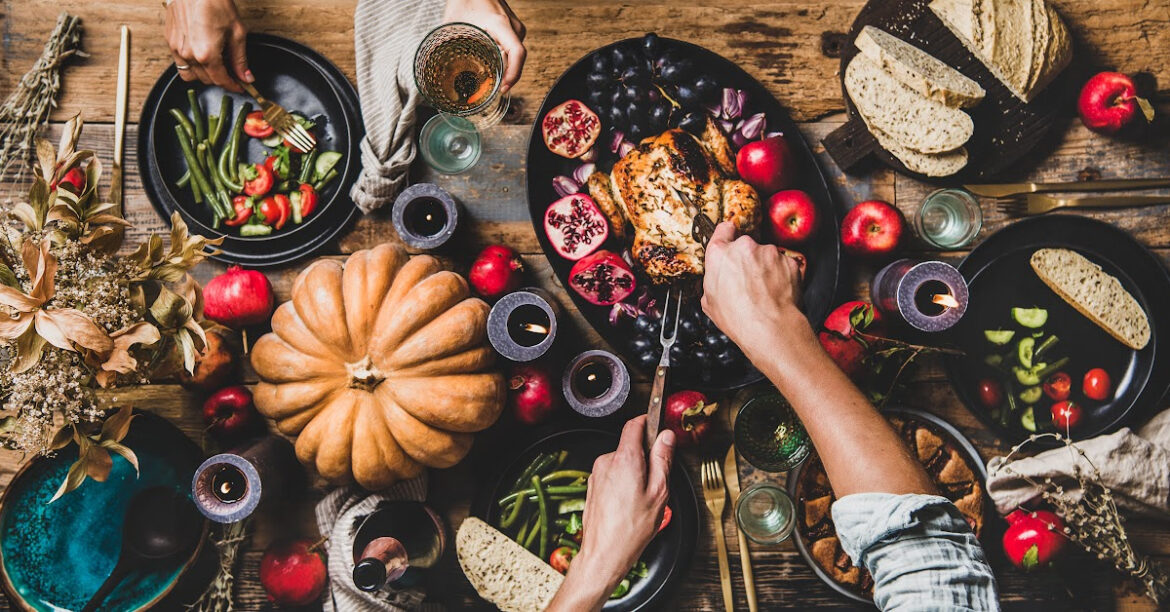 Closing Thoughts
As the cool breeze rustles the curtains and the fireplace crackles, you and your loved ones share not just a meal but an experience. A fall hygge dinner at home is a celebration of comfort, warmth, and the simple pleasures of life.
So, this fall, embrace hygge, and let the cozy ambiance of the season envelop you. Create an evening of togetherness, where the warmth of your fireplace, the fragrance of fall, the soft music, and the flavors of slow cooking come together to make cherished memories.
Here's to hygge, family, and the beauty of a cozy fall evening.