More than 70% of Americans plan to redecorate their home this year. Are you one of them? If you are, you might be considering the very trendy cozy, Scandinavian style, and there's actually a word for it - hygge!
Hygge is a Danish lifestyle trend that emphasizes coziness, togetherness, and relaxation. Sounds perfect, right? Explore some easy ways to incorporate hygge decor into your living room!
Shift Your Focus
Imagine your living room right now. The television is most likely the central focus, with every piece of furniture facing it. One of our biggest pieces of advice about hygge design is to shift your focus away from electronics!
The hygge lifestyle is about logging off and spending time with loved ones. Try orienting your furniture towards an essential hygge decor item - the fireplace! Fireplaces provide warmth, coziness, and soft light, making them a perfect addition to the hygge home.
For smaller spaces where a fireplace isn't an option, install a wood-burning stove instead! Wood-burning stoves have a nostalgic, vintage look that fits perfectly with hygge. And they're an excellent way to reduce energy costs and switch to a more natural heat source!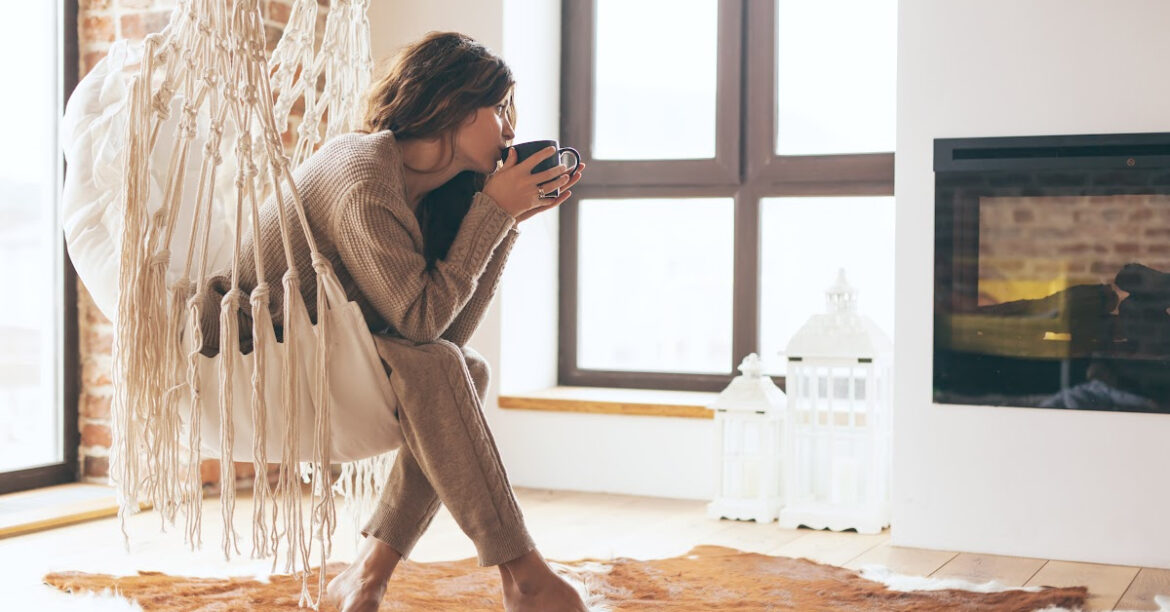 Use Soft Lighting
Speaking of light, there's a strong emphasis on using multiple light sources. When it comes to light and hygge design ideas, more is more! Try placing candles of different heights around the room to create interest and a soft glow.
Twinkle lights are to hygge as peanut butter is to jelly. String twinkle lights across your fireplace to create a central feature, or place them on your windows for extra warmth. Then get your fireplace roaring and spend the evening reading a good book!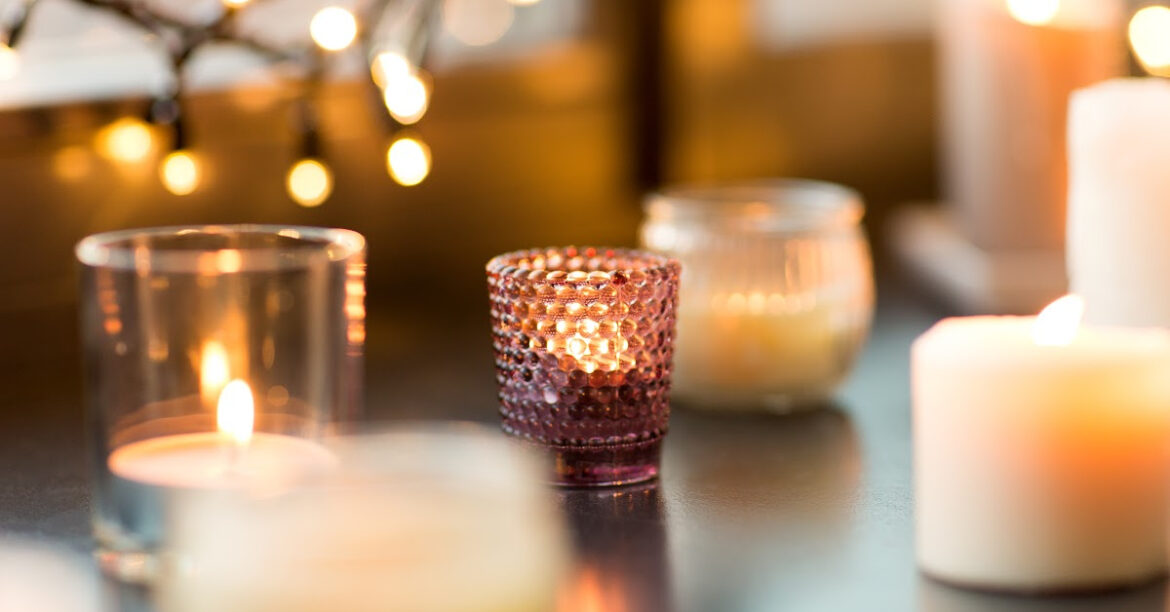 Colors Inspired by Nature
Color is the fastest, easiest, and cheapest way to change the whole look of your room. Hygge style interiors often revolve around both neutral and warm colors. Think about what you would find in nature:
Deep greens and blues
Warm oranges, browns, and yellows
Ecru, soft beige, and gold
Muted pinks and purples
The key is to incorporate these colors into a neutral white and black room. You might not think that white fits into the scheme of cozy and warm, but white is a staple in hygge design! After all, the Danes spend a great deal of time surrounded by beautiful white snow.
Try to use this idea to bring in the colors of your natural environment! We love pairing simple white walls with natural wood accents and touches of warm gold and brown. And Vogue Magazine agrees - they've proclaimed brown the color of 2022!
Accessorize With Intention
Hygge is a middle ground between minimalist and maximalist design. Accessories are a vital part of the decor, but they should be intentional. Useless, generic items have no place in your personal sanctuary!
Instead, hang sentimental photographs and art on the walls. Place accessories that conjure up memories on different surfaces like bookshelves and mantels. The goal is to create a room that feels like home, reminds you of your past, and feels deeply personal.
Books are also a great accessory! Reading is a central theme in the peaceful, relaxed hygge world, so add stacks of books near reading areas. Try to include beautiful, vintage-looking novels to carry the color theme throughout the space.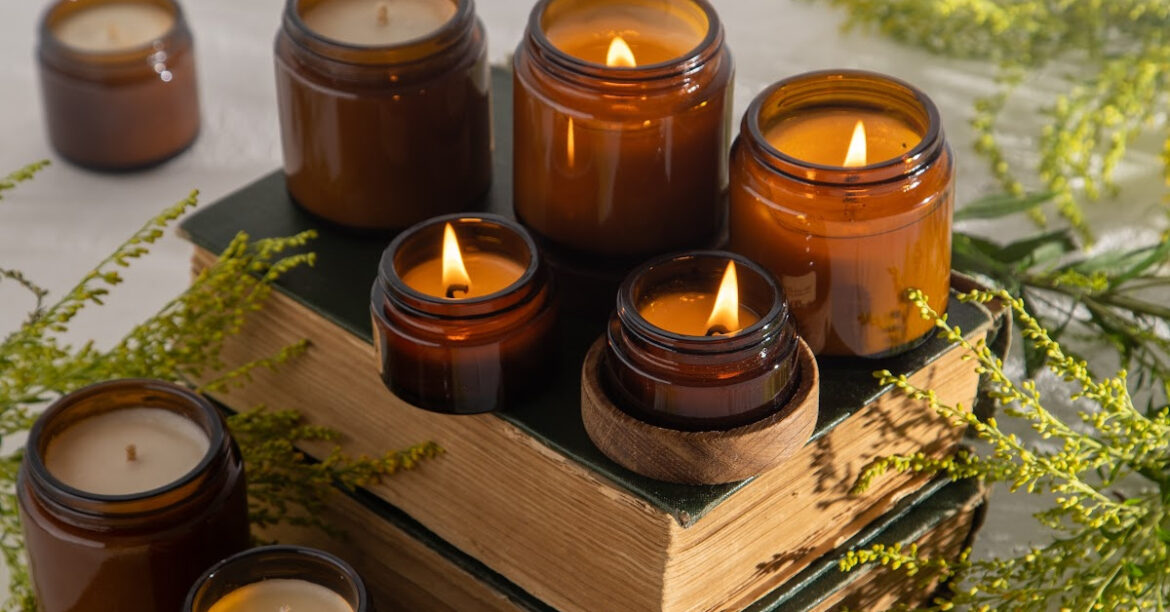 Remember Balance
Although the hygge living room looks unintentional, it's actually a careful balancing act. Aesthetics are very important in the Scandinavian style. Balancing color, furniture, and texture is a must-do in creating your hygge living room.
White walls are a good, clean surface to start. Wood floors should be reflected with accessories and a natural fireplace mantel. You can also install wooden beams to draw the eye up and balance the wood below.
And don't crowd furniture into one corner of the room! Furniture should be evenly dispersed to build intentional spaces. Using rugs and runners is a great way to create a natural flow between these spaces.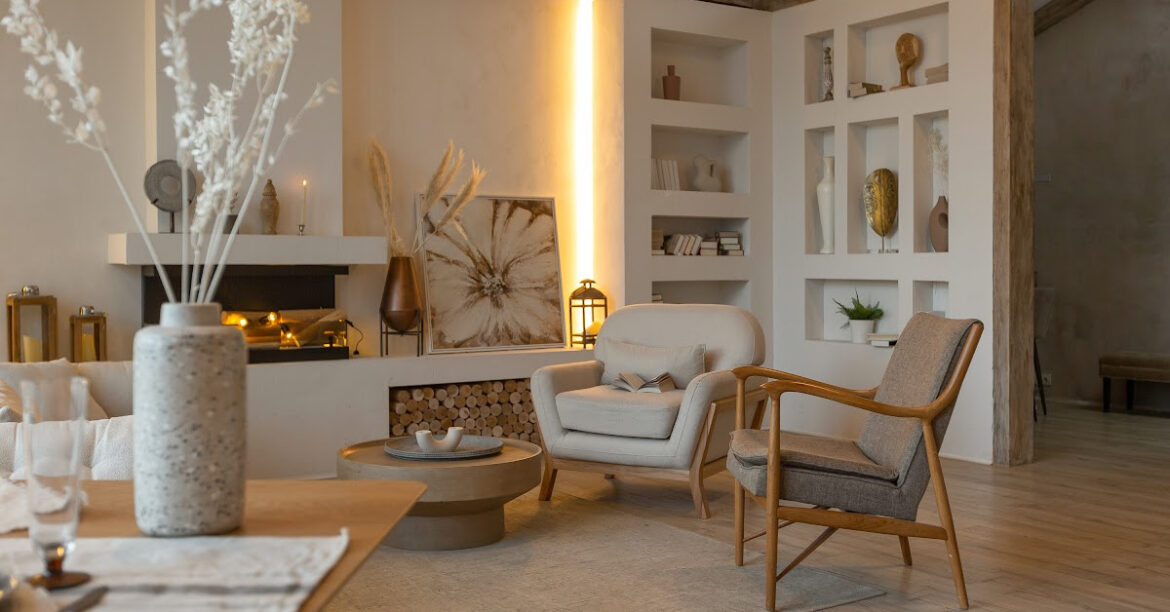 Create an Inviting Layout
Socialization is one of the main tenets of the hygge lifestyle. Spending your evenings chatting with friends in front of the fireplace is central to hygge! That's why many hygge decor design tips focus on the room layout.
Unlike the minimalist room that centers around a single sofa, hygge decor involves elaborate seating areas! A plush, comfortable sofa anchors the space, and deep armchairs provide extra structure. Floor pillows and poufs are great for last-minute additional seating as well!
When you don't feel like socializing, retreat to your own personal hyggekrog. A hyggekrog is a small, cozy space where you can read a book, do a crossword puzzle, or take a nap! Place a stack of books near a luxurious armchair, add a small side table with candles, and have a cozy throw nearby.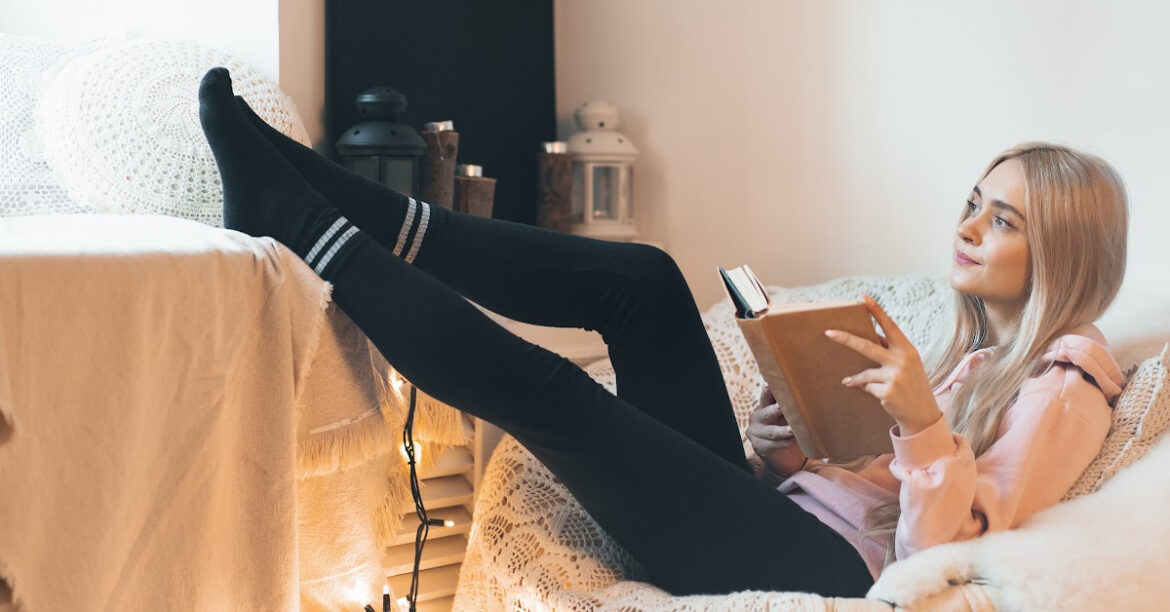 Maximize Layers and Textures
If you're wondering how to create a hygge decor style, layers and textures is the fastest option! Pile soft throws and stack a few luxe cushions on your sofa to evoke that cozy feeling. Natural materials like wool, linen, and cashmere work well for this.
Another great tip is to layer your rugs! Use a large, natural carpet in the center of your room to anchor bulky furniture. Then add smaller, softer rugs and runners of various materials to build specific spaces.
Using this technique, you can design a reading nook, a social space, and a meditation corner, all in one room. This tip works especially well if your living room is large and open. Add a few neutral, faux fur touches to bring extra softness and coziness to the area!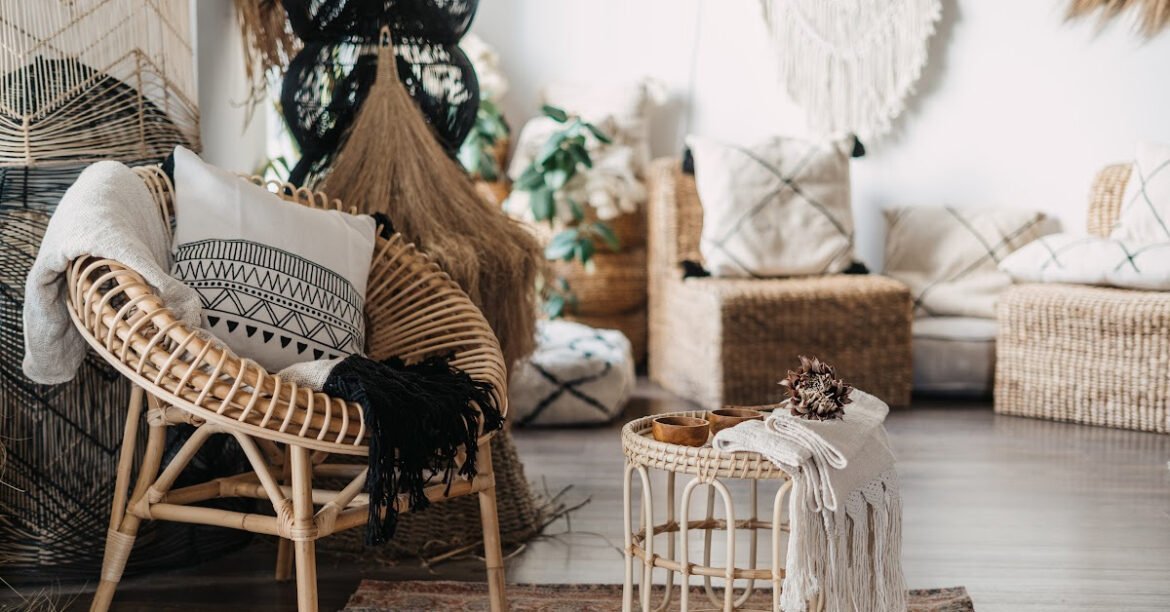 Get Cozy With Your New Hygge Decor
Hygge is a direct response to the cold, dark, and long Scandinavian winters. There's nothing better than a cozy home when the weather is less than ideal. But the hygge decor is for everyone, regardless of climate!
Whether you live in Alaska or California, you can embrace elements of hygge into your design. And a fireplace is the natural starting point for your living room makeover! Check out a beautiful range of fireplaces from WE LOVE FIRE® to begin!