Hello again, in this installment we will answer your questions about installing an electric fireplace.
Can I install an electric fireplace in a wall?
How to install an electric fireplace?
How to install an electric insert?
Where to install an electric fireplace?
Where to plug in an electric fireplace?
Who installs electric fireplaces?
What about electric fireplaces near a bathtub?
Understandably, electric fireplaces are a hot product today! You've heard of their versatility, the special lighting effects, and the ease of operation. But let's talk about some installation details in this article. When planning an electric fireplace project, let's briefly discuss some "how's and why's." Being well-informed leads to good purchasing decisions without costly mistakes.
CAN ELECTRIC FIREPLACE BE INSTALLED IN A WALL?
There are a few ways to install an electric fireplace, depending on whether you plan to wall mount, built-in, or flush mount it. Some models can hang on the wall with special mounting brackets, much like a picture or mirror. Although sometimes a challenge, it's always a good idea to hide the electric cord as it makes for a much cleaner finished appearance.
Another installation possibility is to bump it out from the wall by framing space and 'building-in' the fireplace to the existing wall. This often affords a traditional look, perhaps a 36" wide x 24" high fireplace (or similar proportions), finished with a mantel above it.
A third trendy way is to frame space within a wall. That is flush mount or recess the fireplace between the studs in the wall. Some electric models are designed for a 2 x 6 frame wall and are only 5 ½" deep. This installation lets you have your finishing material right to the glass for a true 'clean face' design.
Depending on the finished look you're after and the type and size of electric fireplace you want, there will be an electric option to satisfy you!
HOW TO INSTALL AN ELECTRIC FIREPLACE?
Once you've decided on the type of installation, the owner's manual will have specific details for framing, securing the unit, wiring, and clearances.
Most electric fireplaces come with a plug on a six-foot cord. Depending on the installation, many fireplaces are hard-wired. A qualified electrician will remove the corded connection and wire the appliance directly to the home's electrical panel if necessary. Checking to see if the cord connects to the right or left side of the fireplace would be good intel for the electrician. They will also ensure local codes are followed.
HOW TO INSTALL AN ELECTRIC INSERT?
An electric fireplace insert is intended to be put inside an existing wood-burning fireplace. You install an electric wire into the hearth by running it up the clean-out chute in a masonry fireplace. If yours is a zero-clearance fireplace, you can install the electrical supply directly through the steel side wall of the existing fireplace.
By establishing the electric connection inside the hearth of the old wood-burning fireplace, no visible electrical cord should be visible. This makes for a much more pleasing and professional installation.
Find an electric insert close to the height and width dimensions of the existing wood-burning fireplace. This will maximize the glass size and viewing area of your insert.
Typically, some trim panel is available to cover up the rest of the fireplace opening and fill in the space to the left, right, and top of the new insert.
WHERE TO INSTALL AN ELECTRIC FIREPLACE?
This is a tricky question because it's based on individual preferences. There are so many sizes and shapes of electric fireplaces that you can install one nearly anywhere in your house!
First, think about these points before the installation:
1) Allow for proper wall and ceiling clearances.
2) Avoid direct exposure to the sunlight or windows and doors.
3) Install a dedicated branch circuit from the electrical panel to avoid tripping circuit breakers.
That being said, you can add 'pop' to install one in an open stairway, the bathroom, a hallway, or the foyer. How about a fireplace in the bedroom, mounted three feet high on the wall so you can see it while lying in bed? Maybe an electric linear flush-mounted model about four feet tall on a dining room wall? Use your imagination!
Usually, the most challenging part of an installation is routing the electrical line to the fireplace location. But not a formidable one to overcome.
WHERE TO PLUG IN AN ELECTRIC FIREPLACE?
Most electric fireplaces come pre-wired with a 72" (1.8M) cord and a grounded plug. For planning, see if your electrician prefers the line on the unit's left or right side.
Depending on circumstances, some fireplaces simply plug into a wall outlet. The only issue with plugging into an existing wall outlet is the possibility of something else on the same circuit and tripping the breaker.
You can avoid this by running a dedicated circuit from the electrical panel that only serves the fireplace. Most installations use a dedicated circuit. We highly recommend it.
WHO INSTALLS ELECTRIC FIREPLACES?
Anyone can plug an electric fireplace into an existing wall outlet.
However, hard-wiring an electric fireplace is a different story. Depending on local codes, hard-wiring an electric fireplace is a project that a competent DIY'er might tackle. If regulations allow it and you have experience and knowledge of electrical practices and basic construction skills, go for it!
But, if there are questions in your mind about a project like this, call an experienced electrician. If your walls haven't been dry-walled yet, this should be a relatively quick and inexpensive job for them.
Also, depending on the local code requirements, your WE LOVE FIRE expert may be able to install it, too.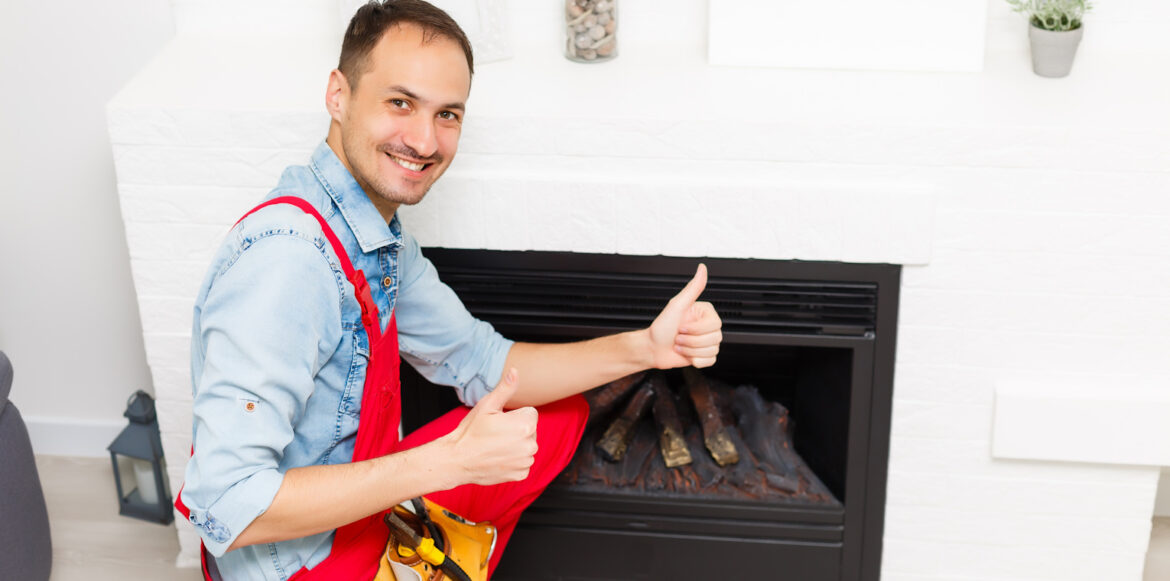 WHAT ABOUT ELECTRIC FIREPLACES NEAR A BATHTUB?
A GFI (Ground Fault Interrupter) circuit or receptacle must protect an electric fireplace in a bathroom. Fireplaces are not watertight, and you must protect them from water ingress. For this reason, you must install electric fireplaces away from tubs and showers. For this reason, we do not recommend wall mounting a fireplace in a bathroom.
The best way to solve this is to recess it into a wall. Ensure the ceiling exhaust fan is operating when bathing or showering to help remove excess moisture from the room.
It's always a good idea to inquire with local building code officials about any requirements that might need to be followed in your area.