If you're thinking of changing your stove or fireplace in the near future, take a look at the great new products that have appeared on the market in the last few months. Several manufacturers have come up with innovations to meet consumers' needs and comply with high quality and environmental requirements.  Here's a quick overview of some recent products to consider next time you visit your local fireplace store.
Ambiance Elegance 36
According to Caroline Hardy, administrator at the Boutique du Foyer de St-Hyacinthe, the Elegance 36 model by Ambiance has it all. This wood fireplace is one of the units with the lowest particulate emissions. It emits 1.77g/hr, which is much lower than the latest 4.5g/hr standard.
The interior is made of soapstone, an outstanding material that yields excellent results in terms of heat management. Its heat absorption is 15% higher than fire bricks, and it radiates heat five times faster.
The gravity heat management system is another excellent feature of this unit, according to Ms. Hardy. Since it operates without electricity, the hot air, produced in large quantities, rises without any help and spreads throughout the room or to another room close by.
Among the other interesting features of this EPA-certified fireplace, it has an innovative and unique patented air control that allows for longer clean combustion. The Elegance 36 offers a variety of styles and a better view of the logs and fire than other models.
Valcourt FP15 Waterloo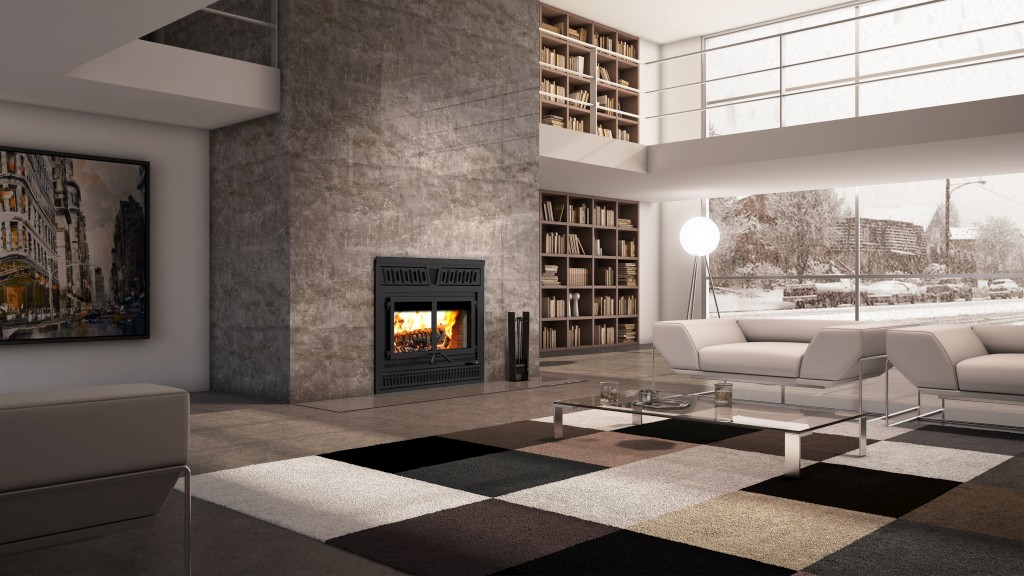 Looking for a wood-burning fireplace that complies with the strictest standards? Just like the Elegance 36, the FP15 Waterloo by Valcourt ranks among the best. At 1.6g/hr, its emissions are well under the 4.5g/hr standard.
"What is especially interesting with this fireplace is that it uses a non-catalytic system," explains Valérie Lavoie, SBI's director of sales for the American market. "The air flows through tubes and passes through several circuits to reach a high temperature in which the particles will ignite." This feature reduces maintenance requirements (versus a catalytic system).
This "great heating beast" also boasts high energy efficiency (95,000 BTU) and a capacity to burn for over 10 hours. The Canadian manufacturer is currently working to create more traditional facades for 2018.
Valcourt FP16 St-Laurent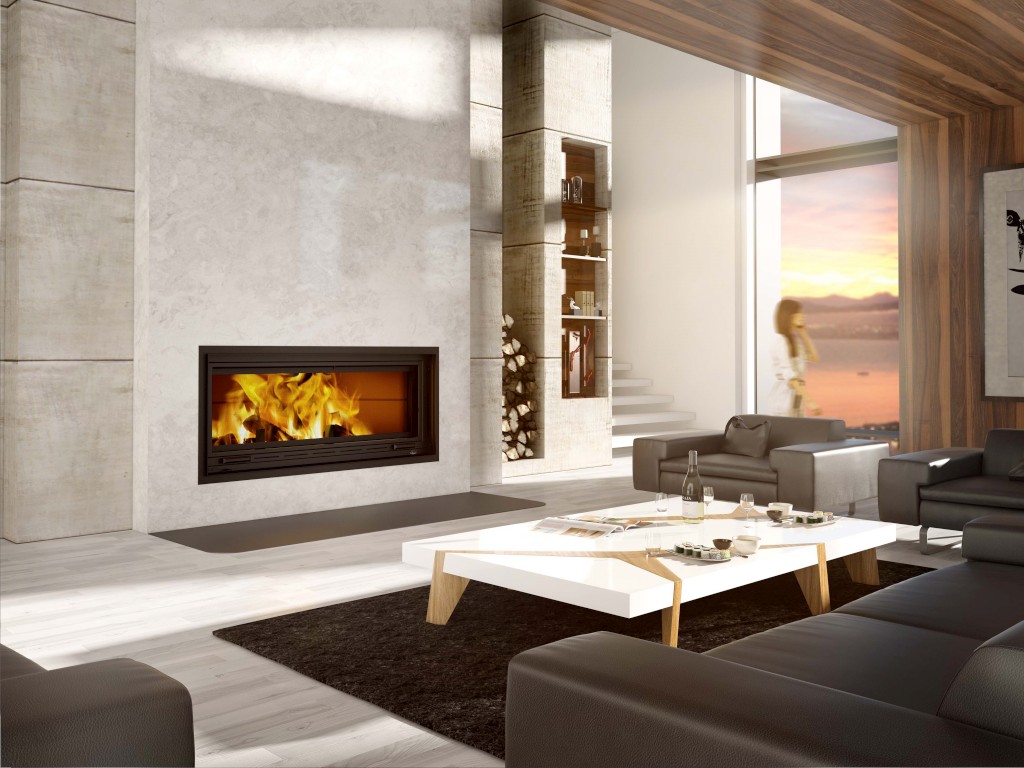 If you're interested in something out of the ordinary, have a look at the FP16 St-Laurent by Valcourt. This model is a decorative wood-burning fireplace with guillotine glass doors (and fire screen), which means that they open and close vertically. "The guillotine control is quite unique. The whole system works very smoothly," according to Ms. Lavoie. The door is also equipped with a latch so it can be opened from the side for easier cleaning. This model stands out among other guillotine fireplaces for its linear shape, which gives it a modern look.
Ambiance gas logs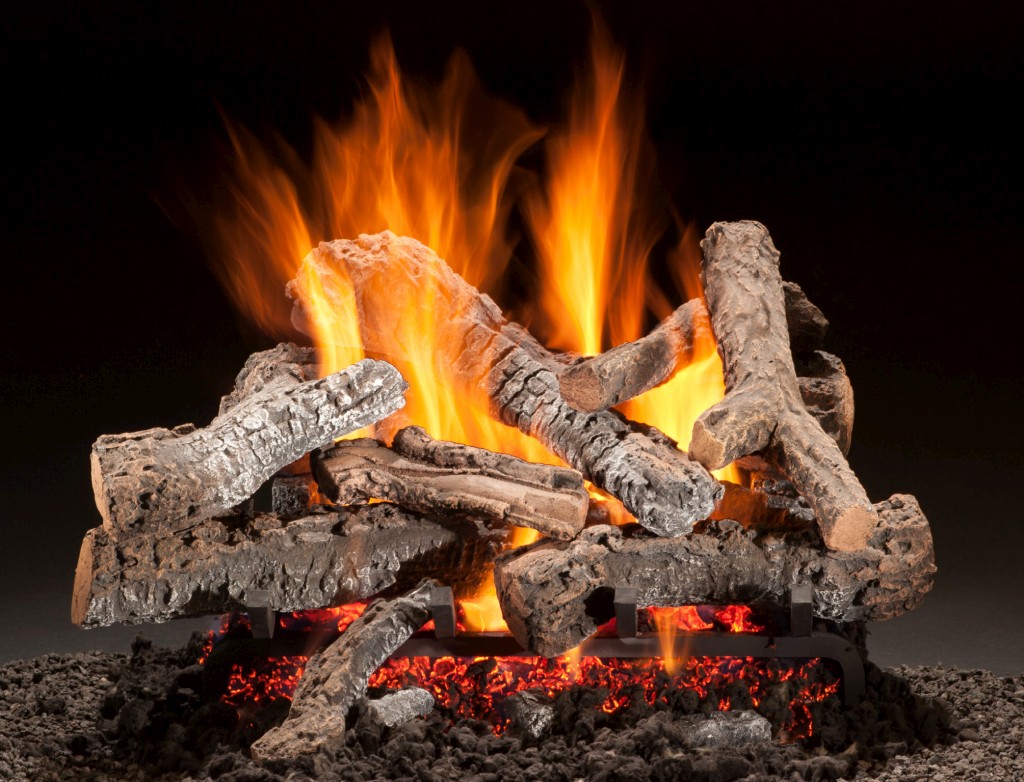 In the world of gas units, Ambiance launched two types of logs this year in collaboration with the renowned company Hargrove. Radiant Logs were created to provide heat and warm you up. Regular Logs are meant to provide a great fire presence for those who love the cozy atmosphere without heat. Both were designed with very realistic details and can come with an optional programmable remote control so you can adjust the intensity of the fire.