Fall has only just started, and we already need to start thinking about winter? Sadly, yes! For ski fans, you are eagerly waiting for the first snow. For others, like me, you feel discouraged at the idea of cold weather and snow coming.
Whether you enjoy winter or not, you must be ready for it. And since we have already seen snow fall in October, it is not too soon to begin thinking about it.
Verify Your House
There are many items you must verify and check around and inside your house in preparation for winter.
1.
First of all, if you haven't already done so, make an appointment to
sweep your chimney
. It is essential to do it at least once a year to remove the accumulation of creosote and any debris which may have got in, including small dead creatures.
2.
During the cleaning of your chimney, the sweeper will inspect it and give you a report about its condition. If necessary,
repair your chimney
 so it will be in good condition for the cold season.
3.
Remove any object next to your stove
 or fireplace that is flammable or that blocks the heat. Clean and liberate the heat vents throughout the house at the same time.
4.
Clean your gutters
 and remove any debris that accumulated on your roof, avoiding the risk of overflow.
5.
Verify your doors and windows.
 Are they adequately sealed? Is there an air infiltration, heat loss? There are different methods to make draught-proof doors and windows. Foam, rubber, and plastic adhesives are quick and straightforward ways to prevent air infiltration. The website 
SolutionThermo
 has good tricks to detect air infiltrations.
6.
Verify the integrity of your house.
 Walk around your home to inspect the siding, roofing and foundation. Ensure that all is in good condition and that there aren't any cracks or holes where small animals could enter. If repairs need to be made, do them as soon as possible before the temperatures drop.
7.
Clean the electric baseboards 
to avoid bad smells when you start them.
8.
Revise your evacuation plan.
 Even if the risk of a fire is always present during summer, using a fireplace or heaters in winter brings additional risk. Ensure that your evacuation plan is updated, and verify that no furniture or object blocks the exits. Do evacuation exercises when the temperature is still warm enough.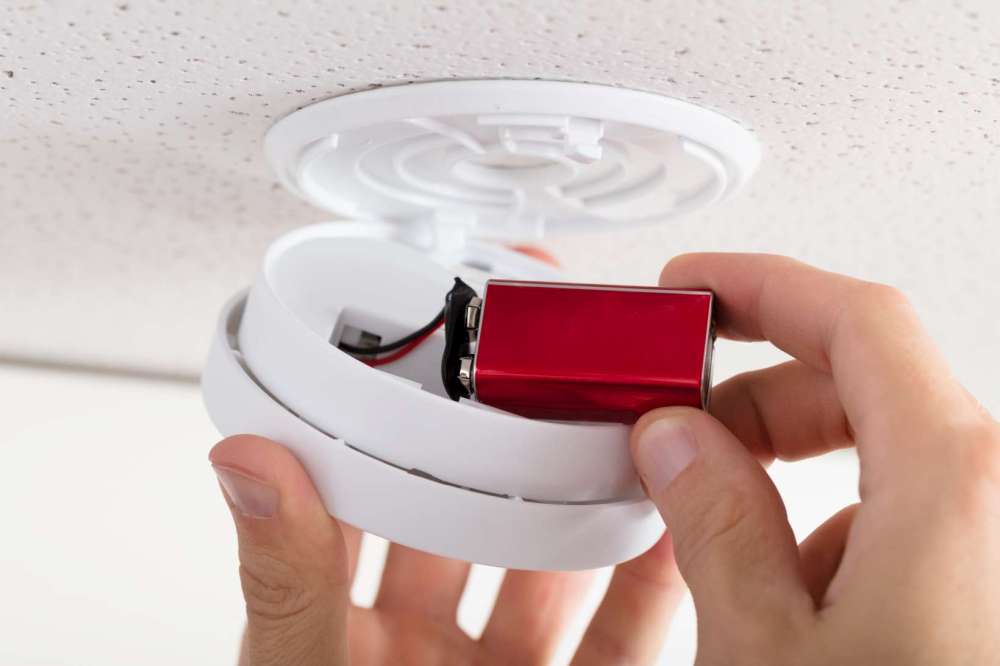 Inspect Your Winter Equipment
Some equipment is used all year round, while others are only used during winter. In both cases, fall is the perfect time to maintain them and make sure that they function correctly.
9.
If you are the owner of a fireplace, wood or gas stove,
order your firewood
 or fill up your gas tank.
10.
Verify your fire and carbon monoxide detectors. 
Change the batteries and make sure your devices function.
11.
Inspect your stove or fireplace. 
If you have a stove, verify the seal of the door. If you use a fireplace, make sure that the masonry and joints inside the fireplace are intact. If repairs are necessary, contact a local specialist.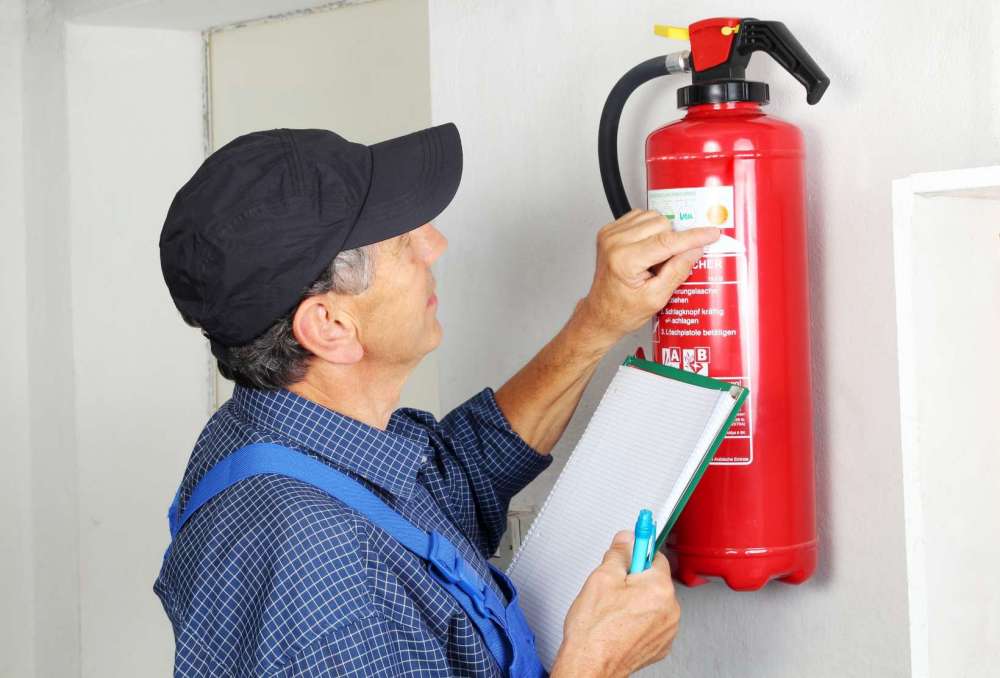 12.
Double-check that your
fire extinguisher functions properly
. If it needs to be filled up or changed, now is the time to do so.
13.
Verify that your
furnace, heat pump or air exchanger function
 correctly. Maintain your unit by changing the filters and other forms of maintenance according to the type of system.
14.
Make sure that your
snow removal equipment
 is in good condition and close at hand. Verify that the snowblower works well and that your shovels are still in good condition.
Maintain Your Yard
If your house needs some TLC, your yard might need some as well.
15.
Buy the necessary items to
close your pool
. The perfect time to close your pool is around mid-October. Even if you no longer swim in it, continue maintaining the water until you close it.
16.
Ensure that the
drains around the house function correctly
 and that the water flows away from the house.
17.
Inspect the trees 
on your property. If some trees or branches are dead, have someone cut them before they fall. Are there any branches that are too close to the house, chimney, electric wires, or neighbouring buildings? Cut the branches. You could be saving yourself many problems.
18.
If you need a
snow removal contractor
, now is the time to get estimates.
19.
Wait until the majority of the leaves have fallen to
clean the yard
. Too many leaves make it impossible for the grass to breathe. Instead of picking them all up, run your lawn mower over them and leave a slight residue of shredded leaves. These leaves will quickly turn into compost that will feed your grass.
20.
Cover
 your small trees and shrubs 
with evergreen foliage and conifers for winter at the end of October. By covering your shrubs, you will protect them against the drying of foliage, primarily caused by southern and southwestern winds. If your shrubs are protected from the wind, you do not need to cover them.
21.
Before the first frost,
close the valve of all exterior faucets 
and store the hoses in a warm place.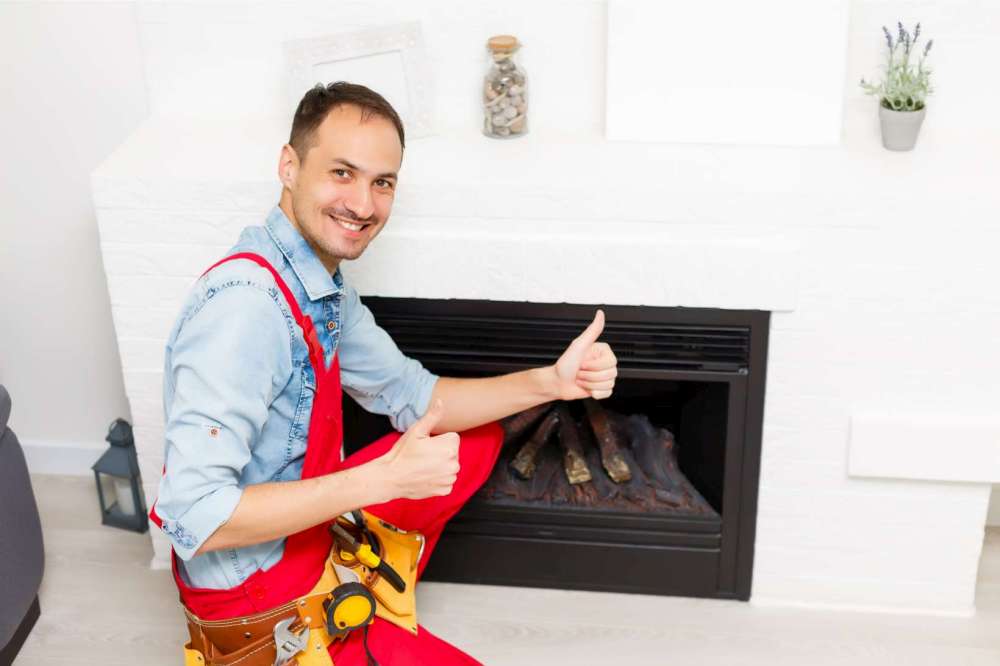 Gain Peace of Mind By Trusting Professionals
By following this list, you can be sure that your home will be ready for winter.
If, following your inspection, there is maintenance to be done on your house or your heating system, hire professionals. They will complete the work according to local norms.
If you need to fix or replace your fireplace or stove, contact a We Love Fire retailer near you. These specialists will be happy to advise you on the products best suited for your home.