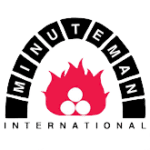 Your new house has an indoor wood-burning fireplace. You're eager to use it this winter and save on electricity bills. Here are nine essential tools that will make using and cleaning your unit easier while also making it safer.
Log Holder
Even though your firewood is stored outside or in your garage, you want to keep a few logs handy near your fireplace. A log holder is useful in storing these logs inside your house in a neat and visually pleasing way. You can make one yourself or buy one that's already built. There are kits for sale that include a log holder and a few other tools. Make sure the holder is sturdy. Place it near your fireplace, but make sure it's not so close that sparks can reach it.
Tongs
Fireplace toolsets don't always include a pair of tongs, but it's a useful tool that can help you avoid quite a few burns. Instead of sticking your hand into the fireplace or stove when you add logs, use tongs. Make sure the log is gripped tightly before lifting to avoid dropping it. When you put the log in your fireplace or stove, use a poker to release it from the tongs; you'll prevent the log from rolling out of the fireplace. A set of tongs allows you to fuel your fire safely.
Poker
A poker is simply a metal rod with a little upturned stem at the tip. As mentioned in the previous paragraph, you can use it in conjunction with tongs to add logs to the fire. The poker is also very useful in repositioning logs in your fireplace or stove; use it as a lever to lift logs and push them to the back of your heating unit. The poker can also aid in rekindling fire embers. Use its pointy tip to break apart burnt logs and allow the embers to access oxygen and new logs to kindle the fire.
Brush
A small brush is included in every basic fireplace toolset. This brush is ideal for cleaning up the ashes that have fallen in the ashpan or over the edge of your fireplace, after the ashes have cooled down, of course.
Shovel
A metal shovel also typically comes with basic fireplace toolsets. Use it to pick up embers that might have fallen out of your fireplace or in the ashpan and put them back in the fire. Use the shovel as a dustpan to collect the ash you sweep with the brush. Empty the ashes from your heating unit with this same shovel. These types of shovels, with a stem and a receptacle entirely made from metal, eliminate any fire risk when used.
Metal bucket and lid
A metal bucket with a lid is needed to dispose of ashes safely. First, make sure the ashes have completely cooled down and always wear gloves when manipulating ash. Use your metal shovel to empty the ashes from your fireplace or stove and put them in the metal bucket. Pour water over the ashes to saturate them, close the lid and place the bucket outside, far from the house or from any other flammable structure or tree. On waste collection day, remove the excess water and put the ashes in the compost bin.
This is the procedure to dispose of ashes when you can't recycle them. Even if you reuse your ashes in various ways, you'll still need a metal bucket to collect them safely when you empty your heating unit.
Razor blade
A razor blade is a useful tool for annual cleaning. If your fireplace or stove has glass doors, use a razor blade to remove most of the soot, then clean the rest with soap and water.
Fireplace doors
Fireplace doors are used to prevent cold air from coming into the house and hot air from going out when the fireplace isn't being used. If your fireplace's hearth opening is square-shaped, a standard, cheaper model will do. If your hearth opening is shaped any other way, you'll need to investigate custom made doors so they can match the opening perfectly. The options in terms of style and color will be near infinite.
Fire screen
There are three types of fire screens: the curtain, the flat panel, and the folding panel.
A curtain-like screen made of chain mail is larger than the hearth opening, exceeding it by 1,25 cm on the top and sides. It is attached to the fireplace with brackets.
Flat panels must be larger than the hearth opening, exceeding it by at least 2,5 cm on the top and sides. They keep children and animals away from the flames, and they keep sparks from flying out of the hearth.
Folding panels have the same use as flat panels, and they should be at least 8-10 cm larger than the hearth opening. When buying a folding panel, add 20-30% to the desired width, as the measures on the box are the panel's measures when laid flat. It would be best if you considered the folds between panels to get a suitable width for your fireplace.
Ask for advice
While buying a shovel, brush or bucket is simple; you might find it harder to find a fire screen or fireplace doors that suit your needs perfectly. Don't hesitate to seek advice from a We Love Fire member retailer near you. They will gladly answer all your questions.