The temperature is rising, which means saying goodbye to your beloved fireplace. It's kept you and your family warm and cozy all winter long, but you'll soon have no use for it, right? Wrong!
Your fireplace can be the star of the room, regardless of the season. It's already the focal point of your space, so why not get a little creative to make it stand out? It's all about proper preparation and creative summer fireplace decor.
Get your fireplace summer-ready with these cleaning tips and design ideas!
Why Do You Need to Prepare a Fireplace for Summer?
If this is your first year with a fireplace, you might be wondering why you need to prepare it for the season. First of all, it's just good hygiene. Get all the ash, soot, and dirt out of your home!
It's also the perfect time to perform any maintenance and safety checks. You'll want your fireplace ready to roar as soon as the cold hits again. So avoid disappointments and last-minute repairs by handling them now.
Finally, preparing your home is kind of a seasonal tradition. You probably scrub your house down for spring cleaning and air it out as soon as the nice weather arrives. Preparing your fireplace for the off-season is like a big welcome to the summer sun!
Practical Preparation
Before you jump into the fun of beautifying, you need to handle the practical aspects. This practice creates a fresh, clean base for decorating your fireplace. Make sure you cross these three steps off the checklist.
Goodbye Dirt!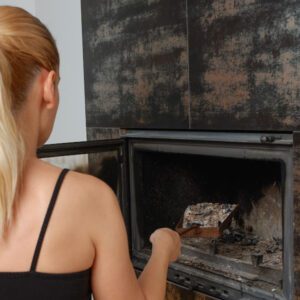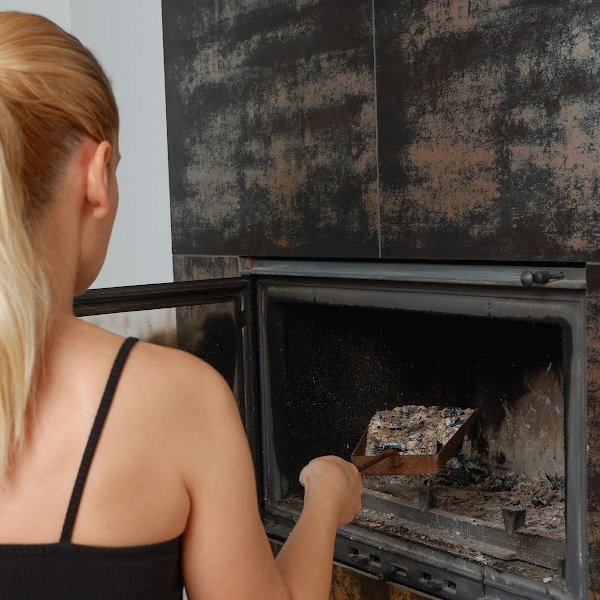 The first step is clearing all the icky stuff out of the firebox. We recommend donning a mask and gloves to keep your lungs and skin safe. You might need some safety goggles and a flashlight as well!
If you own a wood fireplace, start by cleaning out the ashes from the firebox. Take a good look at the walls and bottom of the chimney for soot build-up. For a stone chimney, a combination of baking soda and vinegar can make the task of cleaning your fireplace simpler. Scrub that down well to make your fireplace nice and fresh for the season!
A gas fireplace will make your life easier, but it still needs a thorough cleaning. Remove the front glass following your owner's manual and put it in a safe place. Then gently brush away any dirt and dust that has settled on the inside with a soft brush or a handheld vacuum.
Once the inside of your fireplace is clean, be sure to close the damper.
Squeaky Clean Glass

You're probably thinking you know how to clean glass, right? You may be tempted to take a scraper and make fast work of the build-up on your fireplace glass but that's not a good idea! Cleaning your fireplace glass requires specific care to prevent damage.
The glass in a wood-burning or gas fireplace consists of different materials than your windows and mirrors. An all-purpose glass cleaner isn't going to do the trick. To get a specialty fireplace glass cleaner, you can contact a We Love Fire retailer or head to your local hardware store.
Cleaning your fireplace glass the right way can save you a lot of headaches in the long run. Fireplace glass can be expensive and time-consuming to replace or repair.
Call the Chimney Sweep
Chimney sweeps conjure up images of Mary Poppins, we know. But they're an integral part of maintaining your fireplace. There are over 25,000 chimney fires each year due to improper maintenance in the United States.
Keep your family and home safe by scheduling a professional chimney cleaner for a visit. They're experts in removing creosote and soot, two byproducts of burning wood. Trust us, this is one fireplace cleaning step you don't want to skip!
Summer Fireplace Decor
Now that your fireplace is fresh and ready for the season, it's time to decorate! Don't be afraid to get creative or switch your decor around throughout the summer. But if you need some inspiration, we've got ideas!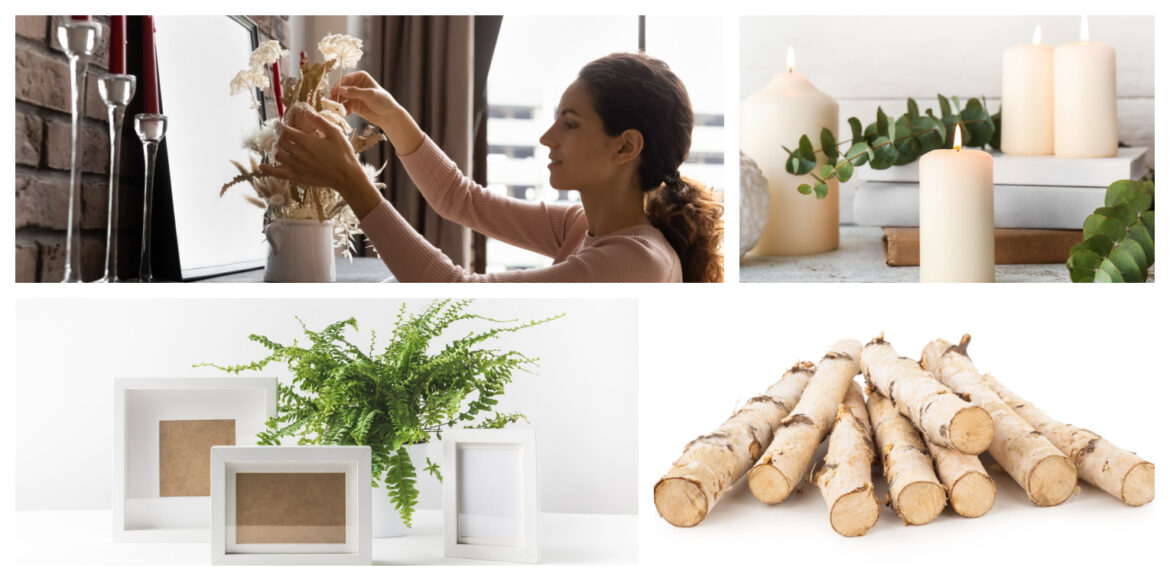 Cozy Fireplace Fillers
Fireplace fillers take the place of the actual flame during the off-season. Why not imitate that cozy glow without adding heat by placing a few candles inside? Try using candles of varying heights and widths for a modern look.
Twinkle lights are another great source of warm light. You can wrap a strand of lights around a vase and place some fresh flowers inside to give it a more summery vibe. We also love the look of a large glass bowl filled with twinkle lights!
But light isn't your only option here. Try filling the firebox with:
Stacks of vintage-looking books
An antique mirror
Potted ferns and small shrubs
Mix-matched vases
Beautiful firewood, such as birch logs
Have some fun with your decor and infuse it with your style. Stack some vintage suitcases inside the fireplace, fill it with fresh flowers, or use it as a display for a new piece of artwork.

Mantel Design Ideas
The firebox shouldn't get to have all the fun! Bring your firebox design up to your mantel decor as well. You can choose to display some classic mantel items like:
Family photos
Mirrors
Beautiful books
Colorful flowers
Interesting artwork
Why not inspire your summer fireplace makeover with Joanna Gaines's popular modern farmhouse decor trends. Think about:
mixing hard angles and round edges, such as books, vases and even beads;
embracing aged materials, such as antique pitchers, vases and old books;
bringing life and color with greenery, either real or fake plants;
adding candles for soft light.
Framing the Fireplace
If you want to bring the design up a notch, think about framing your fireplace with two impactful items. We love the idea of long, slim mirrors on either side of the fireplace to open up the room. Or go in a more natural direction by adding a few stems of fluffy pampas grass into two earth-tone vases!
Welcome the Season With Fireplace Update!
Summer fireplace decor can be dreamy, minimal, classic, vintage, or whatever you want! Remember to always follow the practical preparation steps before getting creative.
Keep the colors light and the tones natural for a fresh summer look!
But I don't have a fireplace, you say. Now is the perfect time to install one! You'll be all ready for the colder months, and you can enjoy the beauty of off-season decor now.
Find a We Love Fire location near you or ask the experts anything you need to know about fireplaces.