There is no denying that online shopping has made purchases much more convenient. Right from the comfort of your home, you have access to stores across the world offering everything you wish, enabling consumers to make inexpensive and major purchases almost instantaneously. While you may be tempted to buy your next fireplace from an online retailer, you may be in for some unpleasant surprises when your new heating appliance arrives.
A lot of information, but few answers
Buying a new fireplace or stove is no small task. Several factors need to be taken into consideration when choosing the right appliance among a large variety of products. Should you buy a fireplace or a stove? Which fuel between gas, wood, electricity or pellet will best meet your needs? Fireplaces and stoves are available in different materials with specific characteristics. You must also consider that your heating needs vary according to several criteria.
Online information will give you an overview of course, but you might eventually feel confused and frustrated not being able to enjoy a personalized service suited to your own specific needs.
A brick-and-mortar hearth store, on the other hand, has experts on staff that know the inner workings and features of each product that they offer. Your hearth industry professional will answer your questions, help you make a decision based on your installation requirements, and discuss the minute differences between similar units. They can also point size and style differences on models you may be considering. You will save a lot a research time and may avoid buying the wrong appliance.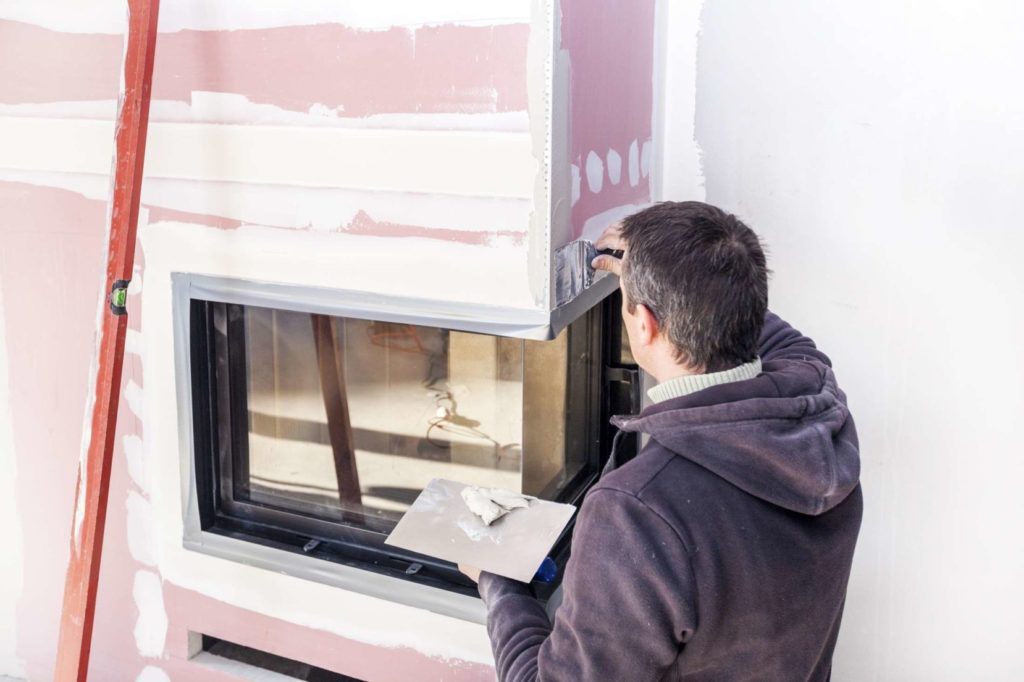 In-store experience will lead to a great hearth product purchase
Keep in mind that some items are more suited to be bought online than others. A cell phone case, for example, rarely varies from its picture and can easily be returned. It is quite different from a fireplace, bigger and heavier, which requires taking into account several details. Receiving a hearth appliance of a few hundred pounds is much more complicated than receiving a package in the mail. Carrying it into the house will require two or three strong men! Photos, text and/or videos are often available to illustrate and describe the product, but in the end, nothing beats a real in-store experience. You will be able to compare more easily different models, their size, their aesthetics and the way they work.
Many people have already touched steel and know its characteristics. However, are soapstone stoves familiar to you? These practical and decorative appliances keep small hands safe from burns. If you answered no to the question, you may need to see it, touch it, and have an informed opinion to choose it over another appliance. By abstaining from a real experience, you may not enjoy the best product suited to your needs.
Do not forget installation and maintenance services
Have you thought about installation, maintenance, and possible repairs after many years? A fireplace not installed according to the Building Code and the manufacturer's standards exposes your household to fire hazards. You must call a professional for safety matters.
The choice of a quality fireplace, with the right power and an adequate size, cannot be done without consulting an expert. A dealer usually offers the installation service with the purchase, carried out by certified technicians right on staff or use dedicated, trained subcontractors that will professionally install your new hearth unit safely, properly, and efficiently.
If you buy your appliance online, it will probably be difficult to find an expert willing to cover the manufacturer's warranty. As a liability issue, most specialty stores only serve customers who bought a hearth product from them since they might lack essential information to ensure their safety in this context.