The fire features in your outdoor living space need periodic cleaning and routine maintenance.  And at the end of the season, it's especially important.  With colder weather, comes a few more items on your "to do" list.
GAS LINES – OFF!
The first thing on that list should be to turn off the gas supply line.  If you're hard-piped, there will be a valve with a handle on it.  In the 'on' position, the handle of the valve is parallel to the black steel or copper pipe.  In the 'off' position, the handle is perpendicular to the pipe.
Some valves may need a key to turn the gas on and off.  If you have a keyed valve, may sure you keep the key in a spot where it's easily and quickly accessed and it won't be lost.
If your fuel supply comes from a 20 or 40 pound LP tank, simply turn the valve at on the top of the tank.   Most of these valves operate where clockwise is off and by turning the valve counter-clockwise, it's open or 'on'.
Turning gas valves off during long periods of non-use also prevents moisture from getting trapped in the gas supply line.
POWER SUPPLY – OFF!
Likewise, if the fireplace or firepit has an electric supply, make sure it's off.  Some fire features will have electronic ignition.   Hopefully, whoever did the installation, clearly marked the circuit breaker in the distribution wall panel.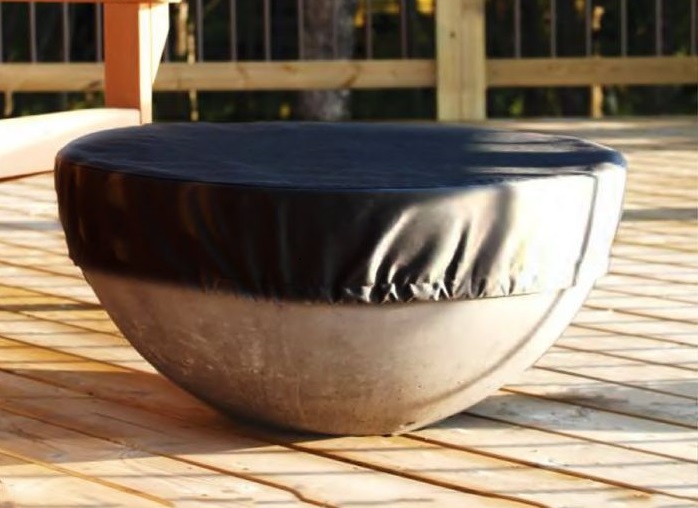 KEEP IT COVERED!
If you don't have them, invest in a set of doors for your outdoor fireplace or a cover for your firepit.  Ask your WE LOVE FIRE dealer if there is an optional covering of some sort.  They're worth it!  Covers and doors protect the unit from leaves, debris and even critters!  It's important that the unit does not allow moisture, standing water and snow to collect over time.  This can lead to rust developing, damage and will shorten the equipment's life.
Portable firepits are easily moved.  Simply get it to dry storage.  Is there room in a shed, the garage, under the deck or maybe in the basement?  All would be good spots to store your equipment.  Also, keep in mind if the firepit is inside or under cover, it's still a good idea to cover it, so it's protected.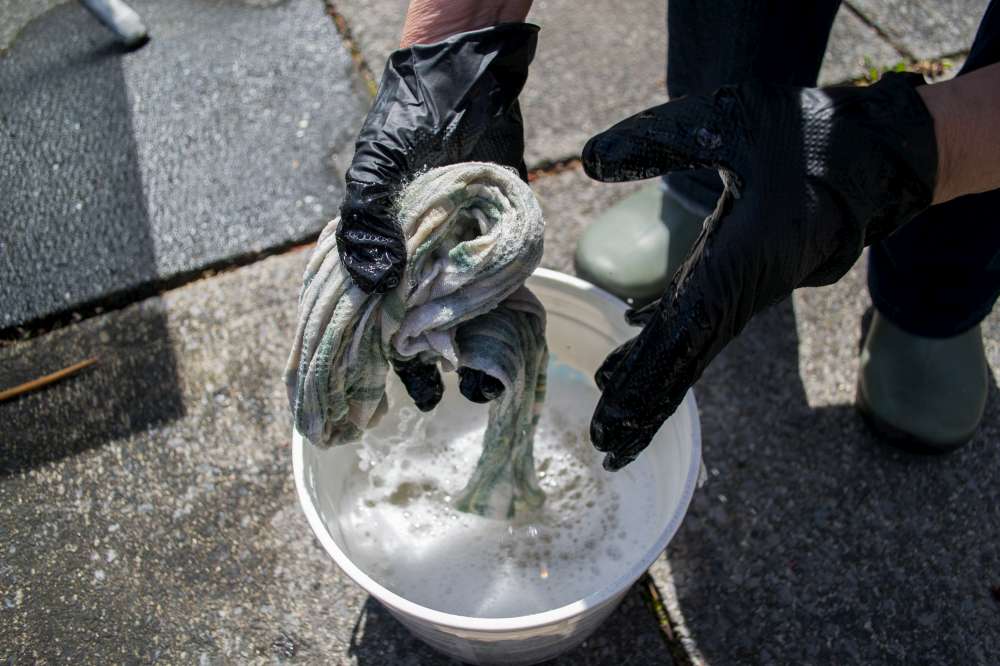 CLEAN THE BURNER
Make sure the gas burner assembly on your outdoor fireplace or firepit is clean and free of any debris.  There are likely weep holes that allow water and moisture to drain.  Make sure they are not clogged.  Any signs of soot or carbon building up should be removed.  The pilot assembly and thermopile should be inspected and cleaned with a soft bristled brush.  A clean, but old toothbrush works well for this.
If your equipment has some sort of media, remove it.  Clean the lava rock, glass beads, etc. with warm, soapy water.  Let it thoroughly dry before you re-apply it.  Or, store the media until spring and re-apply before your first fire.
WHAT ABOUT WOOD BURNING EQUIPMENT?
Don't let ashes and soot stay in an outdoor wood burning fireplace over the winter.  Clean it out.  The same goes for a wood burning firepit.
Never put out a fire in cold weather with water.  A dramatic change in temperature is not good for the materials in your fireplace or firepit.
Cover your equipment if it's not going to be used until spring.  And speaking of 'covering', make sure your wood supply is covered.  Keep your wood as dry as possible, even if you're burning outdoors.  You'll have less smoke to deal with.
DEPENDABLE PERFORMANCE
Proper maintenance and winterization of your outdoor fireplace or firepit now, will increase its life and ensure it performs reliably and consistently in the future.  That translates to lots more good times and great memories for you and your loved ones . . . . once we get through the winter!