This is a tough question . . . . it's like asking: what car is the 'best', what brand of paint is the 'best', what's the 'best' brand of blue jeans?  The answer is: there is not a 'best' fireplace insert. The fact is there are lots of great performing inserts available on the market today.  Just like a car, a gallon of paint or pair of jeans, there are lots of other important questions to consider before making a purchase.
Definition:  a fireplace "insert" is a fireplace, engineered and designed to be inserted, or slid into an existing wood burning fireplace. Your existing open burning fireplace or a zero-clearance fireplace that was manufactured, brought to your home and framed into the family or living room. If you can safely burn wood in your existing fireplace, you can safely install an insert into it.
What Fuel to Burn?
There are several options for a fireplace insert. If you have quick and easy access to a wood supply, you enjoy the radiant heat of a wood burning fire and ember bed, and don't mind the prep time cutting, splitting, and drying wood, consider a wood burning fireplace insert with a blower. If easy operation and no mess or ashes appeal to you, a gas fireplace insert with a modern glass front and logs set in place might be your best bet. Pellet stove fireplace inserts use compressed (usually) wood pellets to burn and heat your room. This fuel comes packaged in 40 pound bags (much like water softener salt). Pellets are easy to store and move. Maybe, you don't need very much heat from the insert, only attractive flame effects, even in warmer weather. Choosing an electric fireplace insert for your existing fireplace would be just the ticket!
Your first consideration is to decide which fuel works best for you and your lifestyle.
Size Matters!
The next item: How large is your existing fireplace opening? The front opening width and height, the depth, the rear width and height and the location and size of the damper are all critical dimensions that will determine what fireplace insert will physically fit into the space of your existing fireplace. Keep in mind that additional space is needed for the stainless steel liner if you choose a traditional wood fireplace insert. A bit more space is also required for the vent system, gas valves and other controls for a gas fireplace insert. Since an electric insert is not vented, the only additional room necessary is for an electric supply line.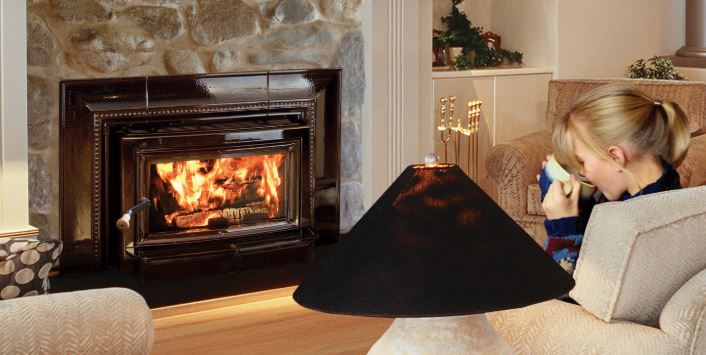 Similarities Between Fireplace Inserts
All wood burning fireplace inserts must have a stainless steel liner installed. This liner will establish the proper draft. Since your existing fireplace chimney is too large for an insert and there is no approved way to connect the existing chimney to a liner, a stainless steel liner will provide the proper size, greatly improving the performance of the insert. And it is required by most manufacturers. Stainless liners for wood burning fireplace inserts are typically six inches in diameter.
Pellet inserts also require a stainless steel liner, normally three or four inches in diameter.
Gas fireplace inserts need two aluminum liners, usually three or four inches in diameter. One is for carrying the exhaust gases out of the unit, the second liner brings combustion air into the insert.
No liner is needed with an electric insert, just an electric supply line.
What about the heat?
All inserts will provide serious heat, anywhere from 6-8000 BTU's/hour to 50,000 BTU's/hour, depending on the specific model. Remember, the more BTU's, the more heat you will receive. With a wood burning insert, how large, how intense the fire is built, the type of wood you're burning and the position of the air control will determine the heat output.
With natural or LP gas, the amount that's burned will determine how much heat is delivered. Depending on the model, this is done manually by simply turning a knob on the gas valve or on some models, can be done with a remote control. The feed rate of the pellet fuel determines the amount of heat for a pellet fireplace insert. The faster a bin full of pellets is burned, the more heat you will receive. Meanwhile, the electric heating element in an electric fireplace insert is either on or off. This heating element operates independently of the electric flame pattern. It is normally operated with a remote control.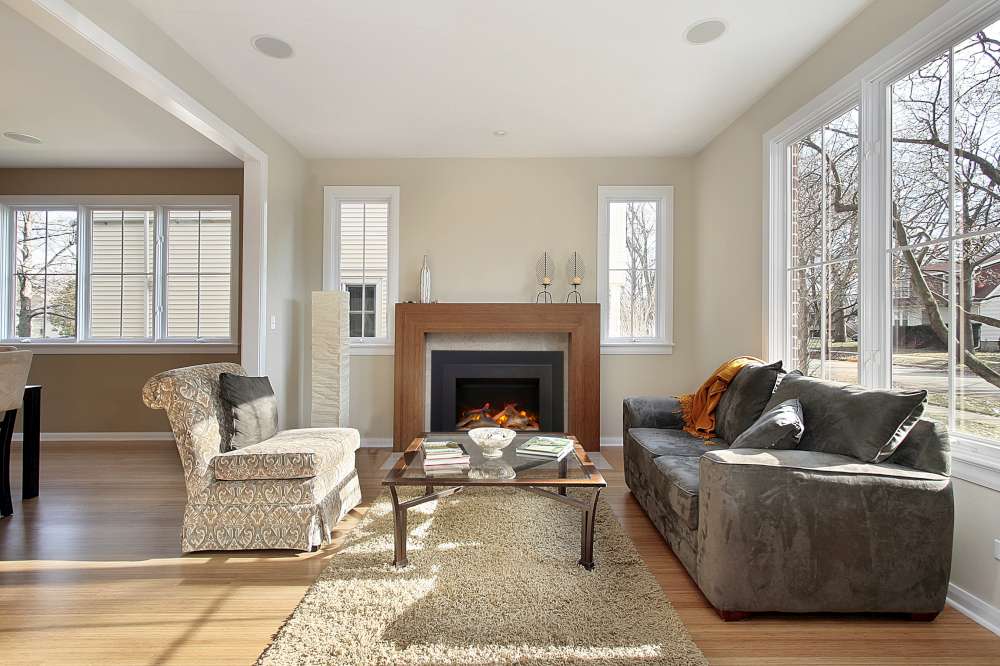 Differences Between Fireplace Inserts
There are approximately 40 manufacturers of fireplace inserts. Many produce a very high quality, reliable, dependable product. Some, of lesser quality. Thickness of the steel, the quality of the welds, the "fit and finished" look, the reputation of the manufacturer and the warranty they provide are all important for you to consider when shopping.
Additionally, distance from the insert to a combustible mantel and the size of the hearth is critical information for the safe operation of an insert. These clearance requirements can often influence the specific model of insert that can be safely installed into your existing fireplace.
Some wood burning fireplace inserts are made of heavy gauge steel. Others are made of cast iron. Some might use a combination of both and some even use soapstone.
A blower fan is probably the most popular option on a wood burning fireplace. It is also one that most dealers would quickly endorse. Porcelain enamel colors, customized fronts in several colors and finishes, remote controls, refractory and media options are all popular options with gas fireplace inserts.
How Do I Find What I'm Looking For?
Check the manufacturers sites under the "Brands" tab above, to see many of these fireplace inserts and options and what appeals to you.
Granted, some of this can seem complicated and a little confusing, but another click on the "Find A Store" tab above, and you will be able to locate a dealer near you that can continue this discussion and show you these products and options first hand.
Our dealers are always anxious to help you sort out the products and options that are available to you, answer your questions and recommend and install fireplace inserts that will meet your expectations and keep you and your loved ones toasty warm!
Again, the question comes up:  what is the best fireplace insert?  Simply spend some time in our retail store, and you will have your answer!