Does a fireplace need a set of doors?  Maybe you bought a house with a fireplace and you want to add a set of doors or perhaps replace an old set.  Where do I go and who do I turn to for help?  Your WE LOVE FIRE expert, that's who!
WHAT'S THEIR PURPOSE?
Doors on a fireplace serve a few different functions.  Doors limit the amount of air that's getting to the fire.  If air to the fire is not controlled, you essentially have a campfire burning in your family room.  The smoke is not the only thing going up the chimney.  You'll lose 90+% of the heat generated by the fire.  By controlling the amount of combustion air, you are able to control the burn rate of the wood.   Less air means less heat, but longer burn times.  More combustion air equals more heat output and shorter burn times.
Obviously, doors are not the only control for combustion air to a fire.  The primary air control on the fireplace is the means to do this.  But the primary air control will be useless if the doors to the fireplace are left open or are nonexistent.
A set of fireplace doors also helps to prevent the warm air in your home from being lost up the chimney if the damper is left open.
Have you ever experienced this?
You get home from work and open the damper on the fireplace.  Since there are no doors, the fire gets plenty of air and is established quickly.  By the time you're done with supper, it's starting to heat up a bit.  By nine o'clock there's a great bed of coals and you can feel some radiant heat.  During the ten o'clock news you wished you had not put four more logs on the grate because you're getting ready for bed.  You make sure the screen is in place and off you go.  The next morning, there's ashes in the fireplace and the fire is out.  Although the thermostat is set at 66°, the furnace is running.  The house feels cool.  It's only 62°!
With the damper open, and with the fire dying down, more and more warm air from the house is lost up the chimney.  It won't take long for the house to cool off and the furnace to start working overtime.  A quality set of doors could have prevented this scenario.
Another important function of a fireplace door is safety.  Doors can help contain the smoke from the fire, especially during start-up.  Hot embers and sparks will snap, crackle and pop.  By having the doors closed, you will be able to contain these in the firebox.  This is one of the reasons for the hearth.  If embers pop out with the doors open, there is adequate floor protection.  If a fireplace has a hearth requirement for 16" minimum, we would recommend 18" or 20".  If the requirement is 20", go with 24".  More is always better when it comes to clearance requirements.
Fireplace doors also protect little ones from direct flames and a dangerously hot bed of coals.  It discourages kids from tossing objects into the fire.  Or attempting to add more wood to the fire, just like mom or dad!  If there is a fire going, never leave youngsters alone in the room.
REPLACEMENT DOORS
Many zero clearance fireplaces will have replacement doors available from the manufacturer.  You will need the specific model number of the unit for your WE LOVE FIRE dealer to order a new set.  Manufacturers usually offer a few different options of finishes.
If you are going to replace a door, consider one from an after-market company that will coordinate with the décor of your home.  Dozens of options are available from Design Specialties.  Custom styles that are rustic, contemporary or modern, in dozens of styles and finishes will truly make the fireplace the focal point of your home.
Custom doors are available for masonry fireplaces and zero clearances models.  Fireplaces with uneven stone, corner fireplaces and fireplaces with arches are all able to be upgraded.
Now, imagine your fireplace with a new set of flat, hammered doors and a bronzed iron finish!  Not only do you have a set of stunning new doors, but now you have control over the combustion air to the fire and more safety, too.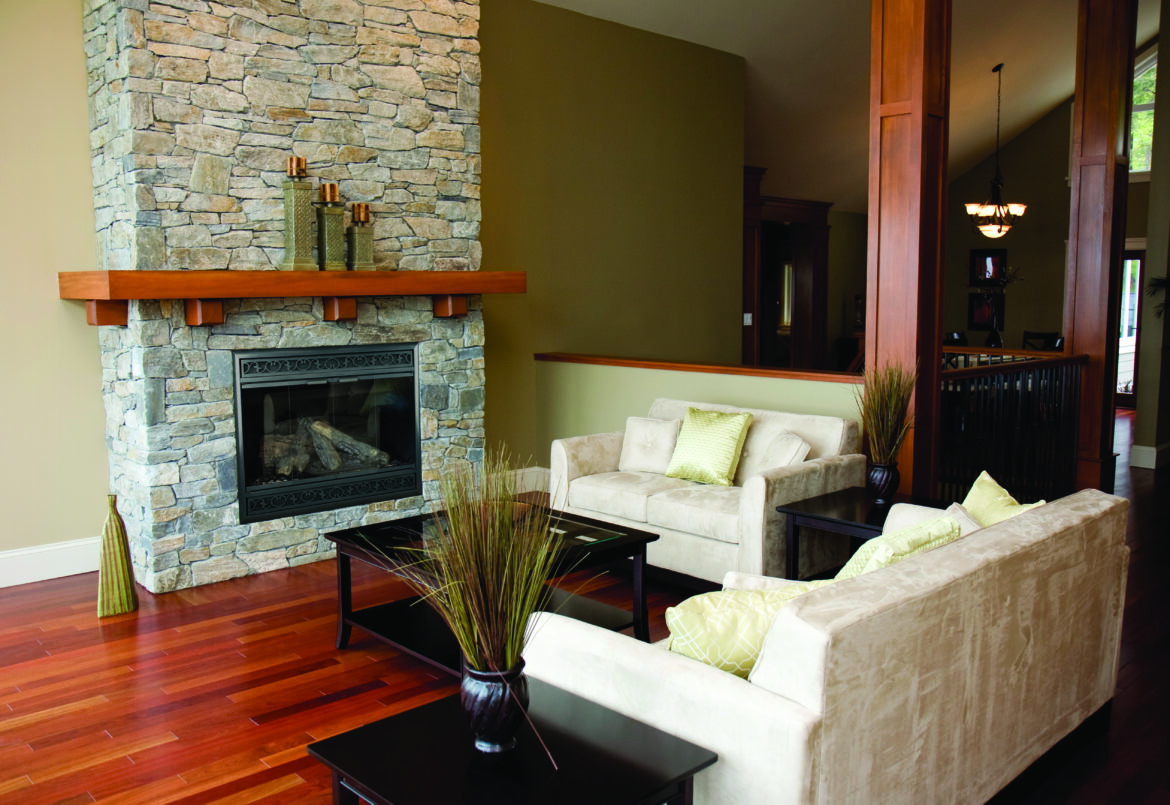 LET US HELP YOU
Sizing up fireplace doors can get complicated and can be rather tricky.  Don't fret, there's help close at hand.  You can follow our guide "HOW TO MEASURE FIREPLACE DOORS". And your WE LOVE FIRE expert has the experience and resources to ensure a fireplace door project goes smoothly from start to finish.  Contact us and let's get your project moving forward!