All We Love Fire Partner Stores are INDEPENDENTLY OWNED & OPERATED

Visit Our Website
We are a full-service, locally owned and operated, specialty hearth shop located in Westhampton Beach, Long Island, NY. Here at Beach Stove & Fireplace, we make decisions with our customers in mind and have filled our showroom with a wide selection of high-quality products to please the most discriminating tastes. Stocking only the best and most trusted brand names in the industry, our goal is to provide our customers with appliances worth investing in. Whether you love to cuddle up and enjoy a wood burning fire or prefer the ease and beauty of a gas fire, we have something that will work for you.
Company History
Beach Stove and Fireplace was formed by the owner of Guaranteed Chimney Services, Chris Strain, also known as "The Chimney Guy". Serving the East End of Long Island, NY for over 12 years, Chris found that there was a significant need for a full-service, high- quality fireplace and wood stove store in Suffolk County, Long Island, NY. Since Chris already knew which products offered the most beauty, enjoyment and durability, it made sense for him to fill Suffolk County's void — and so, Beach Stove & Fireplace was born.
Here at Beach Stove & Fireplace, we offer a wide range of industry-leading products that we truly believe in. Whether you're in the market for a wood-burning appliance, a pellet appliance or a gas-burning appliance — we can show you the best of the best.
Facilities & Showroom
Investing in a new appliance can be overwhelming, especially when you can't see and experience it for yourself. But when you shop with Beach Stove & Fireplace, you can try it before you buy it! Stop in, check out our showroom, and talk with our friendly and helpful sales staff about your dream fireplace or stove. We'll answer any questions you may have and show you some options that will fit with your space, your taste and your budget. When you shop with Beach Stove & Fireplace, you can purchase with the confidence that your appliance will be everything that you want and need it to be.
Remember, most of our display appliances can burn, so if you see something you like online, just call ahead — simply let us know when you're coming in, and we'll have it ready for you! If you have any questions or would like to know more, please give us a call at (631) 998-0780. We look forward to helping you find the perfect fireplace or stove for your home!

Services We Provide
The products at Beach Stove & Fireplace are not products that can be found through your average super store or department store. These are the highest-quality products made for the hearth industry today. We believe we have your wants and needs covered, and offer our neighbors the best in all types of indoor and outdoor fireplaces, stoves, inserts, fire pits and torches. We know that with quality comes the responsibility of providing you, our valued customer, with knowledgeable and certified technicians who will install these appliances, assuring you maximum energy efficiency as well as maximum heat output. Once you get a taste of our products online, we suggest you come to the showroom and see the fireplaces of your dreams in person.
Some of our services include:

Fireplace Installation
Insert Installation
Stove Installation
Gas Log Installation
Gas Appliance Service
Pellet Stove Service
Wood Appliance Service
Chimney, Flue Cleaning
Chimney, Flue Installation
Chimney Liners
Chimney Caps
Chimney Crowns
Chimney Chase Tops
Chimney Rain Pans, Shrouds
Limited Masonry Work
Custom Fireplace Installations
Fireplace Mantel, Surround, Wall Treatment Installation
Certifications / Affliliations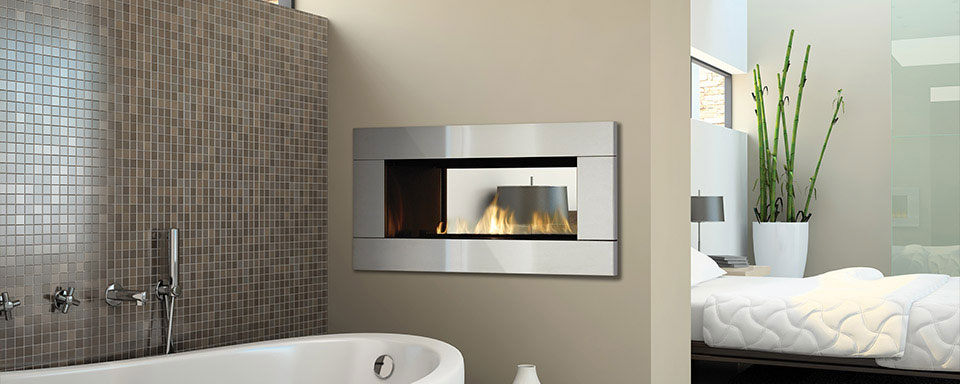 Product Summary
Wood, gas, pellet fireplace inserts; Wood, gas, electric fireplaces; Wood, gas, pellet heating stoves; Hearth Accessories; Grills; Fireplace Glass Doors; Gas Logs; Fire Pits
Brands We Carry (Partial List)
Fireplaces & Fireplace Inserts
Avalon, ICC, Monessen, Renaissance Fireplaces, RSF, Thelin, Kozy Heat, DutchWest, Regency, Hampton, FireplaceX, Lopi, Ortal
Stoves
Hampton, Cypress, Lopi, Quadrafire, Regency, Pacific Energy, True North, Piazzetta
Outdoor Products
Fireplaces, Fire Pits & Chimeneas, Patio Heaters
Other
Glass Doors, Log SetsVisit Our Website

Our Address:
381-8 Old Riverhead Rd
Westhampton Beach, NY 11978
Contact: Jamie Osborne
Office Phone: (631) 998-0780
Email: jamie@beachstoveandfireplace.com
Website:
http://www.beachstoveandfireplace.com
Contact Us Now!

(631) 998-0780
Send Us a Message
We Service the Following Areas
Beach Stove & Fireplace is a specialty hearth shop located in Westhampton Beach, New York and serves the following areas in Suffolk County:
Cities/Towns
Aquebogue, Bayport, Bellport, Blue Point, Bohemia, Bridgehampton, Brookhaven, Calverton, Center Moriches, Cutchogue, East Hampton, East Marion, East Moriches, East Patchogue, East Quogue, Eastport, Greenport, Hampton Bays, Holbrook, Holtsville, Jamesport, Laurel, Manorville, Mastic, Mastic Beach, Mattituck, Medford, Miller Place, Montauk, Moriches, New Suffolk, Orient, Patchogue, Peconic, Port Jefferson, Port Jefferson Station, Quogue, Remsenburg, Ridge, Riverhead, Rocky Point, Sagaponack, Sag Harbor, Sayville, Shirley, Shoreham, South Jamesport, South Setaucket, Southampton, Southold, Speonk, Stony Brook, Wading River, Wainscott, Water Mill, Westhampton, Westhampton Beach, Yaphank
Zip Codes
11931, 11705, 11713, 11715, 11716, 11932, 11719, 11933, 11934, 11935, 11937, 11939, 11940, 11772, 11942, 11941, 11944, 11946, 11741, 11742, 11947, 11948, 11949, 11950, 11951, 11952, 11763, 11764, 11954, 11955, 11956, 11957, 11772, 11958, 11777, 11776, 11959, 11960, 11961, 11901, 11778, 11962, 11963, 11782, 11967, 11786, 11970, 11968, 11971, 11972, 11790, 11792, 11975, 11976, 11977, 11978, 11980