Imagine flickering candles, a roaring fire, and thick, snug blankets. For many people, that's what comes to mind when they think of hygge. But the hygge lifestyle is less about things and more about experiences.
Developing a hygge attitude means focusing on everyday happiness and cozy contentment. To enjoy all the benefits of this homey lifestyle, you need to explore some essential elements.
So snuggle into your hyggekrog (reading nook) and learn all about the hygge attitude!
Ingredients of the Hygge Attitude
The hygge attitude reads like a recipe: a dash of friendship, a splash of simplicity, and a spoonful of joy. The ingredients don't have to be perfect, but they should be plentiful.
Treasure Connections
Unquestionably, the most necessary element of hygge is nurturing relationships and connections. Studies have found that loneliness is the worst possible life condition in certain geographic locations. Loneliness beats out depression, heart attacks, and even cancer as the most detrimental threat to people due to complications that can arise.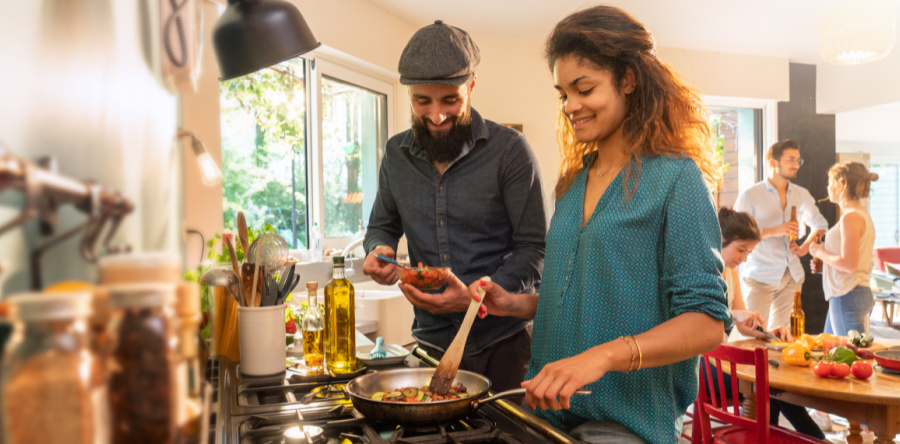 If you've been a little isolated, embrace the hygge concept of togetherness. Try throwing a hygge party for your friends and loved ones. The key is not perfection, but enjoyment and happiness.
Cook a hearty, fragrant meal together in your warm, cozy kitchen. Get the fireplace going and roast marshmallows while sipping cocoa. For entertainment, put away the electronics and play a good, old-fashioned board game!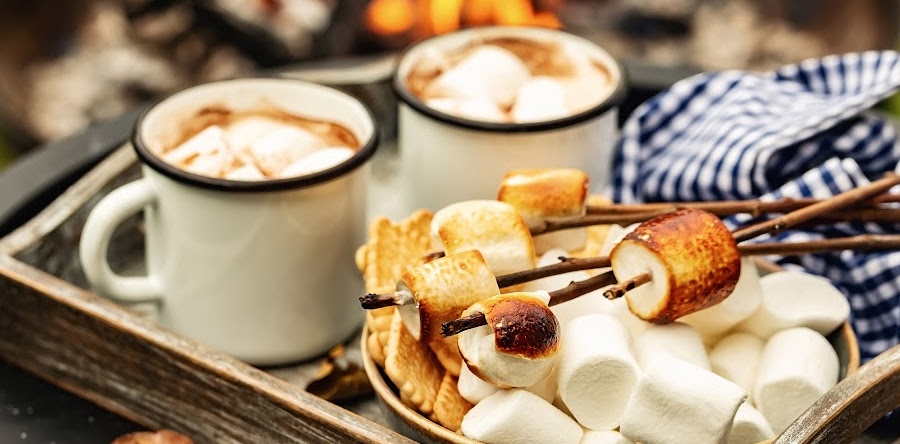 Take It Slow
Modern society can be stressful, and that stress can have a profound effect on our health. We're constantly engaged in a digital world (hello, social media!), and we're accessible 24/7.
The first step is creating a work-life balance, especially if you're a remote employee. But boundaries are vital even if you work in a corporate office, a boutique, or wherever life has taken you. Start by choosing your "slowing down" time.
Let's say you choose 6 p.m. as your time to slow down. Log out of your email, turn your phone on silent, and remove all electronic distractions. Now, it's time to enjoy your evening any way you like!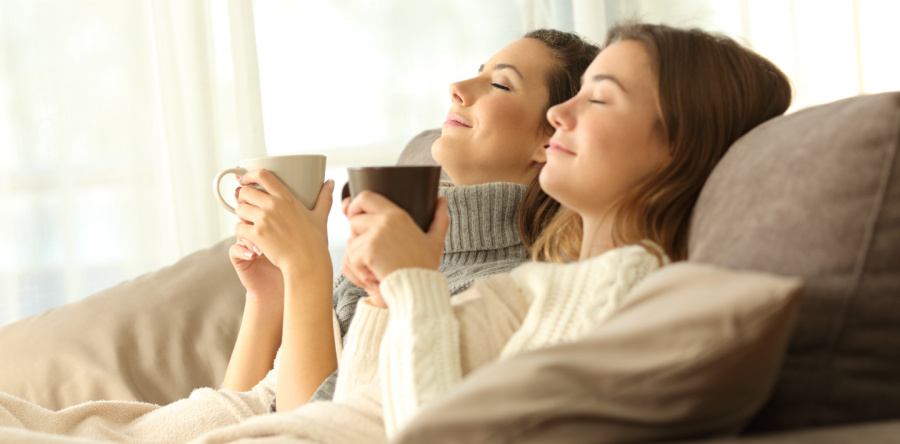 Taking it beyond the office, try to take it slow in every situation. Make cooking an enjoyable, relaxing moment, rather than a mad rush to slap a meal together. Carve out time for leisurely bubble baths instead of five-minute showers.
Incorporating these slow moments and creating off time may have a powerful mental health effect! You might find yourself less stressed and more open to positivity.
Create Joy (For Yourself and Others)
One of the best hygge mindset benefits is creating and experiencing daily joy. Dwelling on tiny issues like losing the car keys or being late can ruin even the best day. Instead, choose to embrace the small happy moments.
A sweet interaction with the barista at your local coffee shop. Children playing in the park and dogs happily wagging their tails on the street. Even the first sight of spring flowers or delicate snowflakes can brighten your mood.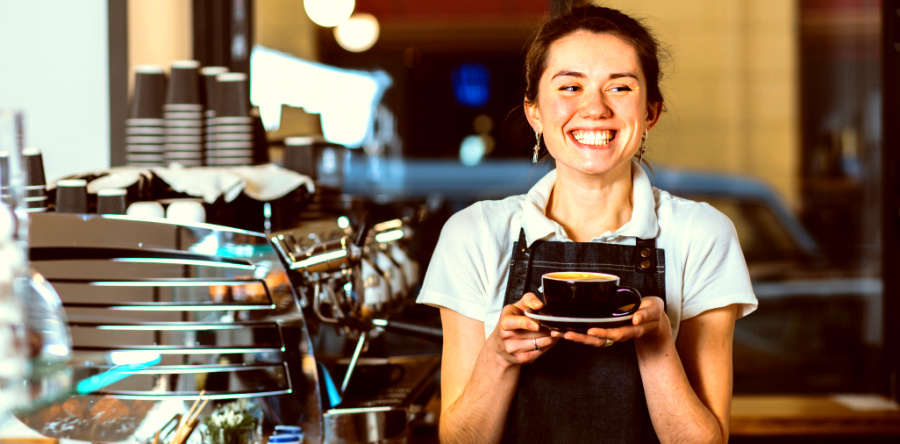 Infuse some child-like joy into your daily life, and keep an eye out for small happy moments. Then take it a step further and share this joy with others!
Call your mom and tell her how much you love her, or send your best friend some flowers. Share good cheer with a stranger by paying for the next customer's coffee at your favorite cafe! Or help someone in need by volunteering at a local non-profit.
Keep It Simple
Simplicity is a staple of the hygge attitude. It flows into every aspect of life, from cooking to parties to decor. When we simplify and get rid of the unnecessary, we also remove a lot of pressure.
Instead of trying to throw the perfect party, focus on creating a comfortable, happy atmosphere. Even if you spill the wine or burn the chicken a little, your guests will remember the evening for years to come. Simplify your thought pattern from striving for perfection to living in the moment.
Try using simple ingredients to make a dish that soothes the soul. If you have a wood-burning stove, savor the slow simmer of your meal as it fills your home with a mouth-watering aroma. When it's finished, dim the lights and light a few candles to enhance the senses.
Make Magical Moments
To fully enjoy life, you need to embrace the magic! Think back to when you were young. Do you remember swinging on the playground for hours or jumping in puddles? How about riding your bike in the sunshine or using every color of crayon?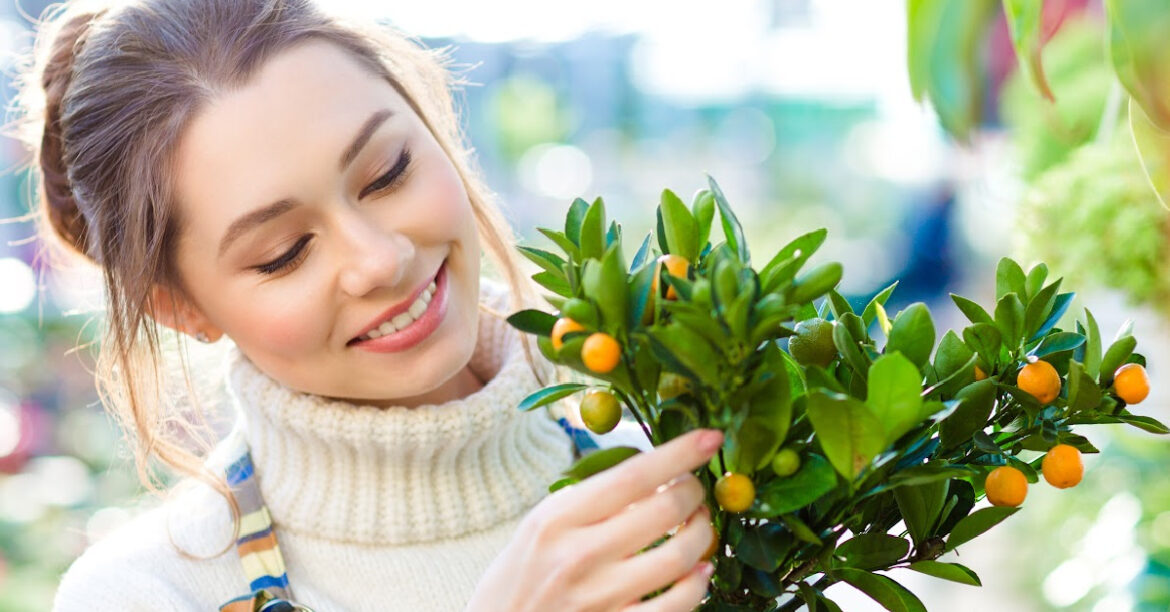 Channel your inner child and explore these magical moments again. Instead of running inside when it starts to rain, welcome the unexpected! Rather than spending a Sunday afternoon catching up on work, grab your bike and explore.
Another way to create magic is by building your hyggerkrog. Put together a cozy, personal nook or space where you can read, create, or meditate. Although hygge is all about togetherness, quiet reflection has its time and place.
Stimulate your senses to open your mind towards more magical moments. Use some hygge favorites like candles, fire, and soft lighting to soothe your visual senses. Rouse your sense of smell with essential oils or fresh flowers.
Enjoy your favorite snack or try an exciting new cuisine to warm up your sense of taste. To nourish your auditory senses, listen to some hygge playlists on Spotify! Finally, fill your home with soft, plush fabrics and smooth wood to nurture your sense of touch.
Get More Out of Life With the Hygge Attitude!
Adopting the hygge lifestyle is easy when you have the right tools. Develop your hygge attitude by focusing on togetherness, enjoyment, and magic.
If you're ready to transform your home into a hygge haven, fire is the perfect place to start. A lot of hygge life centers around the warmth, simplicity, and tradition of a crackling fire.
Whether you dream of reading next to the fireplace or baking bread on your wood-burning stove, we can help. Find a We Love Fire location near you and start creating your happiness retreat.