Brisket 'Steaks' with Shallot Sage Butter
---
Serves 4
Prep: 5 mins - Cook: 4 - 8 mins
About this recipe
The brisket "steak" takes me back to my Barbecue University days at the Greenbrier resort in White Sulphur Springs, West Virginia. A chef there had the genius idea to cook thick slabs of barbecued brisket on a screaming hot grill, just as you would a New York strip. This gave the brisket a sizzling, crusty exterior that lay midway between traditional barbecued brisket and steak, with a handsome smoky crosshatch of grill marks. It's also a great way to repurpose leftover barbecued brisket!

Ingredients
Vegetable oil, for oiling the grill grate
2 pounds barbecued brisket, cut across the grain into 1¼-inch-thick slices
Coarse sea salt and freshly ground pepper
Shallot Sage Butter (recipe follows)
1, 2-inch chunk of fresh horseradish root, peeled
Shallot Sage Butter – yields 1/2 a cup
8 tbsps (1 stick) unsalted butter
2 to 3 large shallots, peeled and minced
2 tbsps chopped fresh sage leaves

Directions – Shallot Sage Butter
1. Melt the butter in a saucepan over medium heat. Add the shallots and sage and cook until just beginning to brown, 3 minutes.
2. Remove from the heat and keep at room temperature until ready to use. Reheat the butter gently if it solidifies.
Directions
1. Set up your grill for direct grilling and heat to high. Brush or scrape the grill grate clean and oil it well.
2. Season the brisket slices on both sides with salt and pepper. Brush the slices on both sides with half the Shallot Sage Butter; set the remaining butter aside.
3. Arrange the brisket slices on the grill running diagonal to the bars of the grate. Grill until browned on the bottom, 2 to 4 minutes, giving each slice a quarter turn halfway through to lay on a crosshatch of grill marks.
4. Gently flip the brisket slices and grill the other side the same way, 2 to 4 minutes more.
5. Serve the brisket steaks hot off the grill, with the remaining Shallot Sage Butter spooned over them and the fresh horseradish grated on top with a Microplane or other fine-hole grater.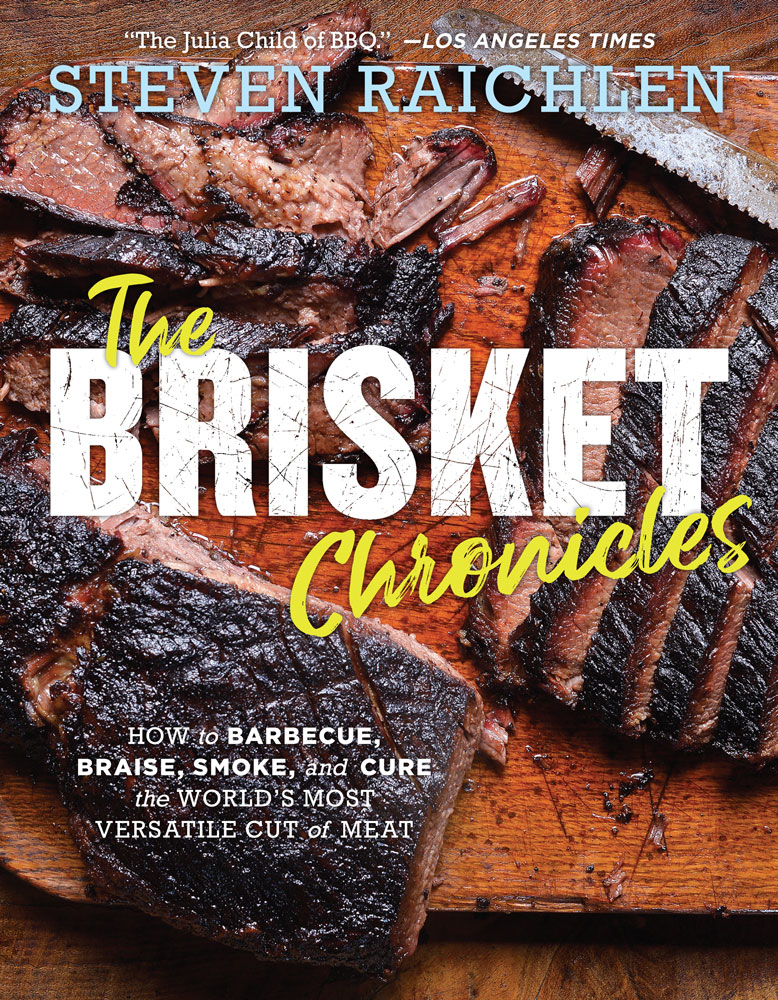 For more recipes just like these:
The Brisket Chronicles: How to Barbecue, Braise, Smoke, and Cure the World's Most Epic Cut of Meat, by Steven Raichlen
Excerpted from The Brisket Chronicles by Steven Raichlen, photographs by Matthew Benson. Workman Publishing (c) 2019. McSpadden© 2015.